Doctor claims rubber on 3G pitches is as safe as children's toys
By Andrew Dickson
Last Updated: 17/02/16 5:15pm
A doctor at England's only FIFA-accredited artificial pitch-testing lab says crumb rubber on 3G pitches is no more dangerous than a child's toy.
That comes after a study in the USA claimed there is a link between the use of the material on artificial surfaces - made from recycled tyres - and cancer.
A father whose son contracted Hodgkin's Lymphoma while playing as a trialist goalkeeper at Leeds United two years ago has called for further research into the allegations.
The American finding suggested goalkeepers were at particular risk of falling ill due to the fact they came into more regular contact with the substance.
But Dr Colin Young of Nottingham-based Labosport UK says investigations by his firm show the rubber - also known as SPR - is safe.
He told Sky Sports News HQ: "We tested the SPR to a toy standard and we identified it was a particular toy standard which is an EN 71 part three.
"That linked to the safety of children's toys, dummies and anything a child might feasibly put in their mouth. We've sampled SPR from fields in the USA, the UK and in Europe to this standard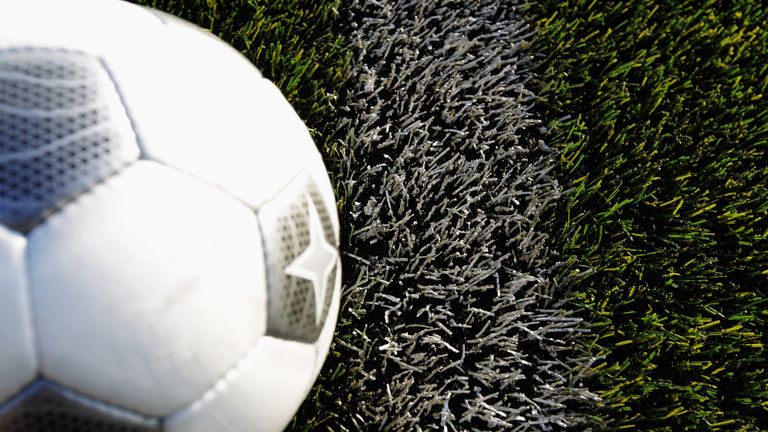 "We haven't found any toxicological issues or any high elevated levels in any of these materials that are considered a risk to children's health on any SPR fields so far.
"From the results we've got from a statistically significant number of samples, it would perfectly meet and could be rubber-stamped in terms of meeting the requirements for children's toys.