Barcelona star Neymar has a buyout clause of £153m but earns a relatively modest £77,000 a week, according to documents released by the Football Leaks website.
The 24-year-old, who signed a five-year contract in a £49m move from Santos in June 2013 and has since formed a lethal partnership up front alongside Lionel Messi and Luis Suarez, earns far less than his team-mates, with Messi reportedly earning £250,000 a week after tax.
However, the Brazilian is guaranteed to earn at least £39.7m over the five years of his deal, which also guarantees that Barcelona will make up the shortfall should the player not receive enough performance-related bonuses to earn that sum.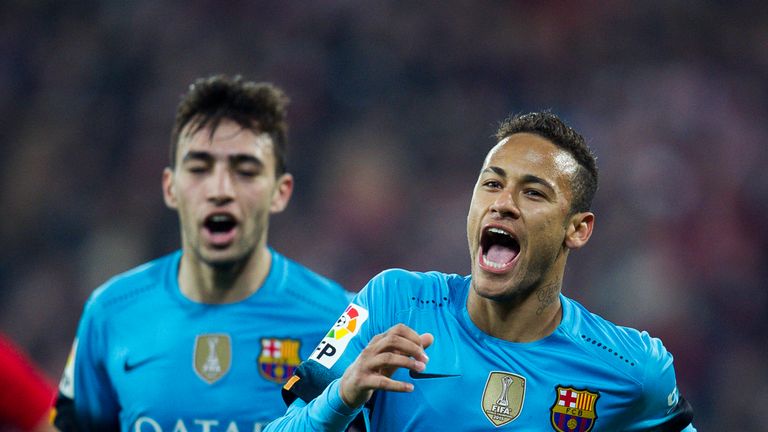 Among those bonuses are rewards for tournament wins, with a La Liga triumph earning him £514k while glory in the Champions League and the Copa del Rey would result in a £685k payout.
Winning all three, as Barcelona managed last season, results in a cumulative sum of £1.37m, while winning the Ballon d'Or will net him a further £340k.
Neymar is the latest player to have details of his contract revealed after Suarez and Real Madrid's Gareth Bale in recent months.