Harry Redknapp, Alex McLeish, George Graham, Brian Clough: Managers who managed rivals
By James Walker-Roberts
Last Updated: 03/06/16 5:08pm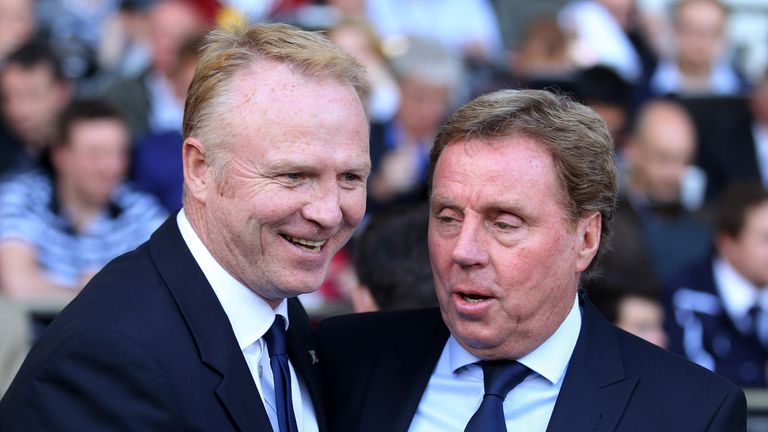 Roberto di Matteo and Owen Coyle have both taken charge of clubs this week after previously managing their rivals.
Di Matteo has been appointed as Aston Villa boss, having managed West Brom from 2009-2011, while previous Burnley and Bolton manager Owen Coyle is now leading Lancashire rivals Blackburn - a move that was met with protests from some fans.
The duo are not the first managers to switch allegiances, but who else has left a club to manage their rivals? We take a look at some of the most memorable...
Sam Allardyce (Newcastle and Sunderland)
Having had a brief spell as a Sunderland player, Allardyce had an even briefer spell as Newcastle manager, taking charge in May 2007 and lasting just half a season before he was sacked.
He returned to Sunderland in October 2015, becoming the first man to have managed the Tyne-Wear rivals. In just his second game he guided the Black Cats to a 3-0 win over Newcastle, before leading them to Premier League survival, at the expensive of the Magpies.
Win percentage: Newcastle 33.33%, Sunderland 29.03%.
Record in league derbies: As Newcastle manager - P1 L1. As Sunderland manager - P2 W1 D1.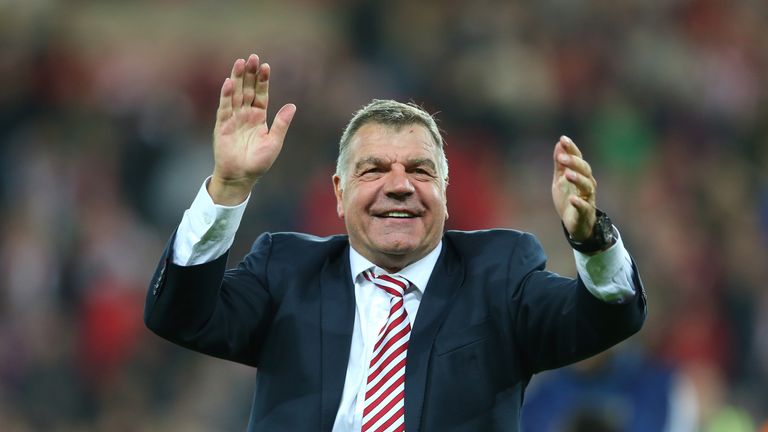 George Graham (Arsenal and Tottenham)
After making more than 200 appearances as a player for Arsenal, Graham enhanced his reputation at the club over a nine-year spell as manager, winning two league titles, an FA Cup, two League Cups and a Cup Winners Cup.
But things turned sour when Graham was sacked after allegedly accepting an illegal payment from an agent. Following a ban, he managed Leeds before taking over at Arsenal's north London rivals Tottenham, where he won the League Cup in 1999.
After three years at White Hart Lane, Graham departed within a month of Daniel Levy taking over as chairman.
Win percentage: Arsenal 49.02%, Tottenham 39.68%.
Record in league derbies: As Arsenal manager - P17 W8 D5 L4. As Tottenham manager - P5 W1 D2 L2.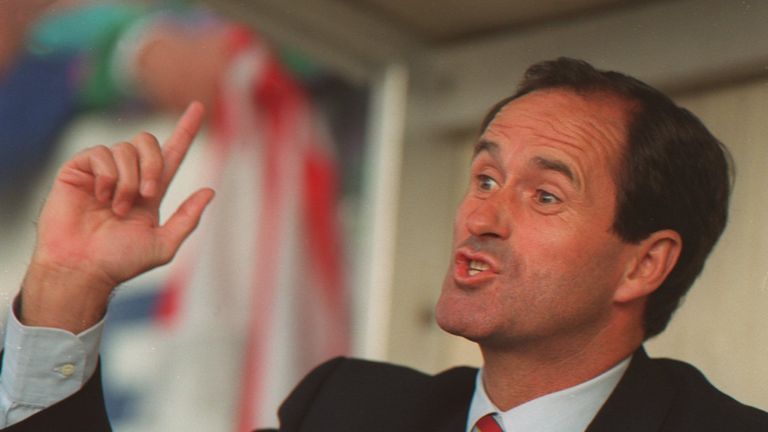 Harry Redknapp (Portsmouth and Southampton)
"Gobsmacked is too small a word. You don't even get a plot like this in Star Wars."
Those were the words of Southampton director Andrew Cowan after Harry Redknapp walked out on the club to return to rivals Portsmouth, who he had left only a year earlier to move to St Mary's.
Redknapp had failed to keep Saints in the Premier League, ending their 27-year stay in the top flight, then left midway through the 2005/06 season to move back to Portsmouth, which was apparently his 'spiritual home'.
While he won the FA Cup with Portsmouth in 2008, there was some resentment over the manner of his departure to Tottenham.
Win percentage: Portsmouth 44.53%, Southampton 26.53%.
Record in league derbies: As Portsmouth manager - P3 W1 L2. As Southampton manager - P1 L1.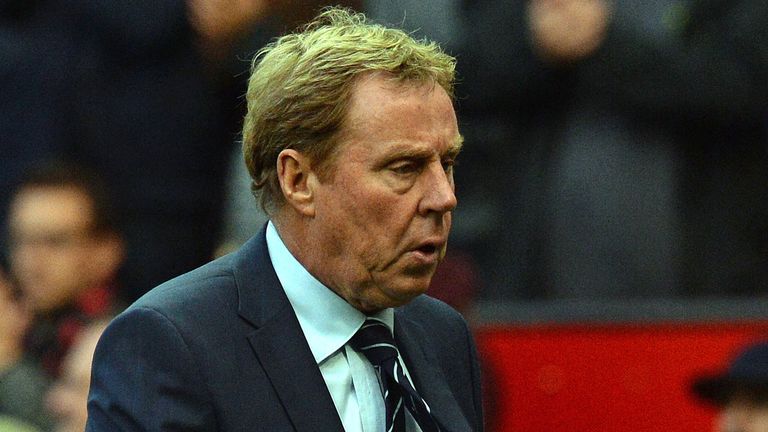 Alex McLeish (Birmingham and Aston Villa)
Why Aston Villa's owners thought it a good idea to appoint McLeish in the summer of 2011 remains a mystery.
Not only had he just been relegated from the Premier League, but he had been relegated while in charge of Birmingham.
As rumours of McLeish's arrival at Villa Park circulated, fans protested, making banners that read 'McLeish not welcome' and 'No McLeish at Villa Park'.
But the club were not dissuaded. McLeish was appointed, lasted one season, avoided relegation by two points and won just four home games, leaving with a win percentage of 21.4%.
Win percentage: Birmingham 36.90%, Aston Villa 21.43%.
Record in league derbies: As Birmingham manager - P5 D2 L3. As Aston Villa manager - N/A.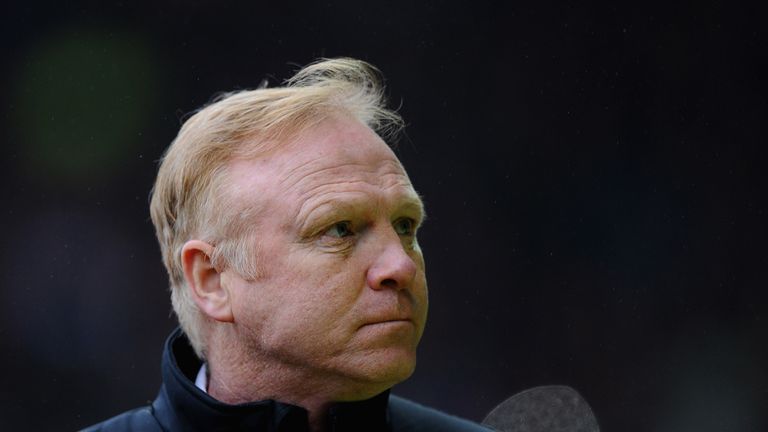 Iain Dowie and Alan Pardew - (Crystal Palace and Charlton)
Neither Dowie or Pardew entirely distinguished themselves during spells with south London rivals Palace and Charlton.
Dowie left Palace under a cloud in 2006, saying he wanted to be nearer his family in Bolton but then joining Charlton just eight days later. He lasted only 15 games at The Valley before he was sacked.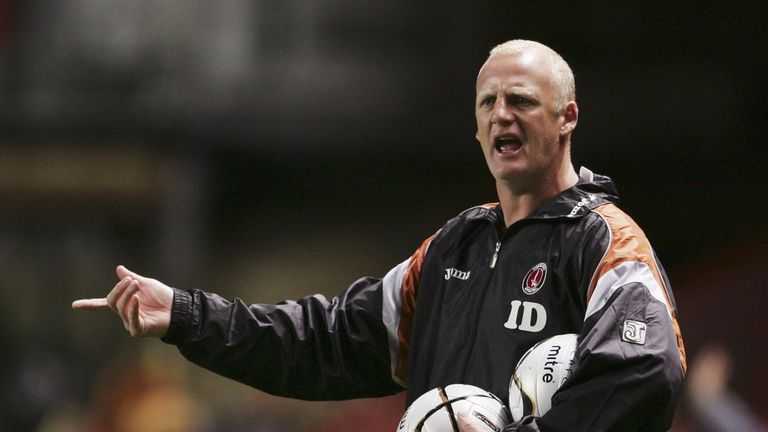 Pardew was appointed Charlton manager in 2006 but was unable to keep them in the Premier League. He left in November 2008 with the club in the bottom three in the Championship and fans voicing their frustration.
After spells with Southampton and Newcastle, Pardew took over at Palace in January 2015.
Iain Dowie win percentage: Crystal Palace 40.65%, Charlton 26.67%
Record in league derbies: As Crystal Palace manager - P2 D1 L1. As Charlton manager - N/A.
Alan Pardew win percentage: Charlton 31.11%, Crystal Palace 44.12%
Record in league derbies: As Charlton manager - P3 W2 L1. As Crystal Palace manager - N/A.
Danny Wilson (Sheffield Wednesday and Sheffield United)
Having played for and managed Wednesday, Wilson's appointment at United in 2011 was not met with the warmest of receptions.
But he did win the fans around, guiding the Blades to the League One play-off final and then embarking on a 19-game unbeaten run in all competitions the following season.
However, he left the club in April 2013 after a poor run of results, even though they were still fifth in the table, just six points off the automatic place.
Win percentage: Sheffield Wednesday 28.75, Sheffield United 51.89.
Record in league derbies: As Sheffield Wednesday manager - N/A. As Sheffield United manager - P2 D1 L1.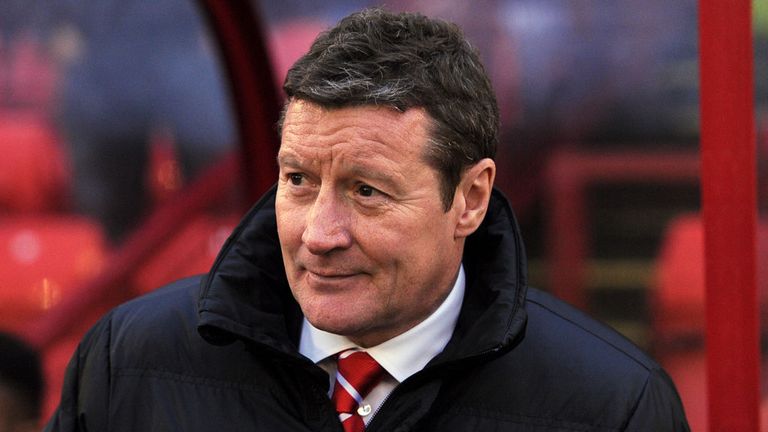 Radomir Antic (Real Madrid, Atletico Madrid and Barcelona)
Not only did former Luton Town defender Antic manage city rivals Real and Atletico, but he then managed Real's fiercest rivals, Barcelona.
Antic started out at Real in March 1991, taking charge of them for almost a year before he was dismissed with the club seven points clear at the top of La Liga.
He then had three spells at Atletico, the last of which ended with relegation from the top flight. In January 2003 Antic would join Barcelona, but he was replaced at the end of the season after a sixth-place league finish.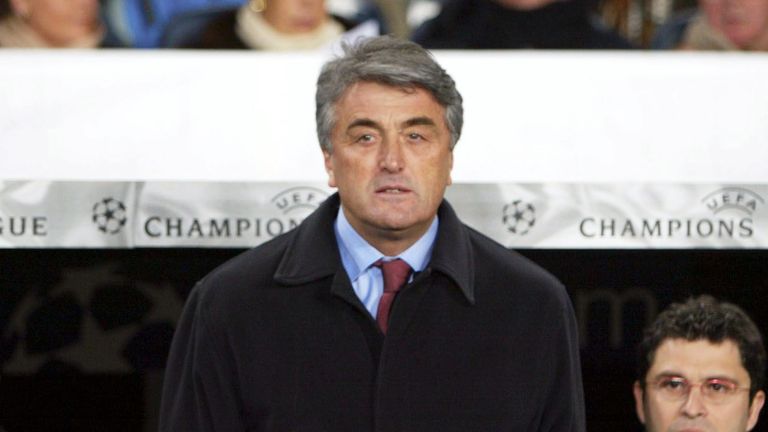 Brian Clough (Derby and Nottingham Forest)
One of few managers to be remembered fondly by rival clubs, Clough took both Derby and Forest from the Second Division to their maiden First Division titles.
He enjoyed further success with Forest, leading them to back-to-back European Cup successes. Clough spent six seasons with Derby and over a decade with Forest.
Win percentage: Derby 47.66, Nottingham Forest 46.18.
Record in league derbies: As Derby manager - P6 W4 L2. As Nottingham Forest manager - P14 W9 D3 L2.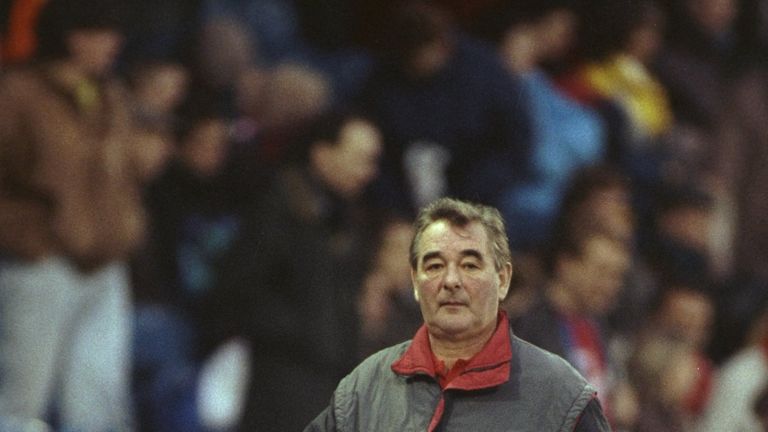 Honorable mentions: Sven Goran Eriksson (Lazio and Roma), Ron Saunders (Aston Villa, Birmingham and West Brom), Steve Coppell (Crystal Palace and Brighton), Frank Burrows (Cardiff and Swansea).