Everton have approached Southampton boss Ronald Koeman about becoming their new manager, Sky sources understand.
Talks between Everton and Koeman's agent Rob Jansen have been led by majority shareholder Farhad Moshiri and the club now have to agree compensation of at least £3m with the Saints, according to Sky sources, before the further talks can progress.
On Saturday, Jansen was quoted in the Dutch media saying a deal had been reached for Koeman to become the next Everton manager. 
However, Jansen has told Sky Sports News HQ there is no agreement in place as of yet between Everton and Southampton and says it is premature to say a deal has been done. 
It is understood Everton would be prepared to pay Koeman an annual salary in the region of £6m and give him around £100m to spend in the transfer market this summer.
It is thought that Moshiri's long-term vision has been detailed to Koeman in full, including transfer budget and stadium plans, in a second, signficant advance to convince the Dutchman to make the move to Merseyside.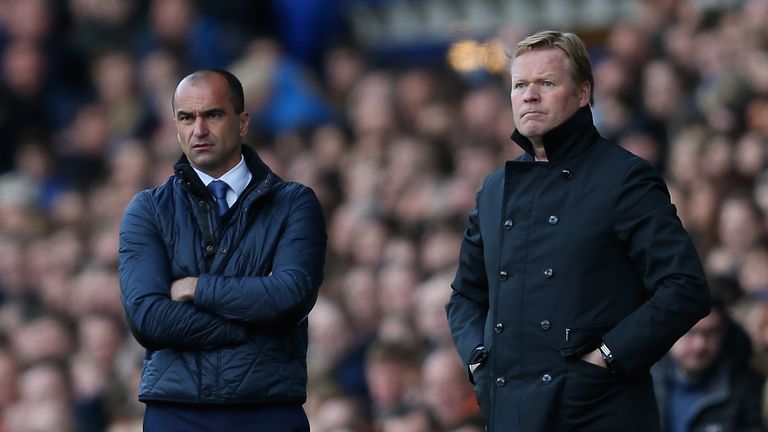 On Thursday, Dutch journalist Marcel van der Kraan told Sky Sports News HQ that Everton had made a second "massive" move for Koeman - the manager that topped the shortlist after Roberto Martinez was sacked.
Unai Emery and Frank De Boer remain on that list of candidates but they have now drifted out 5/1 and 14/1 respectively, with the latter having been odds-on following his earlier departure from Ajax.
Koeman led Southampton to a sixth-place finish in the Premier League, five positions ahead of Everton, withMartinez losing his job as a consequence of the Everton's underachievement.
The Merseysiders reached the semi-finals of both domestic cups this season, but Martinez was sacked on May 12 after a slump in their league form and a run of just six wins at Goodison Park in the 2015/16 campaign.