Lille pitch to be replaced after Ireland v Italy Euro 2016 clash
By Paul Vinnell
Last Updated: 21/06/16 8:41pm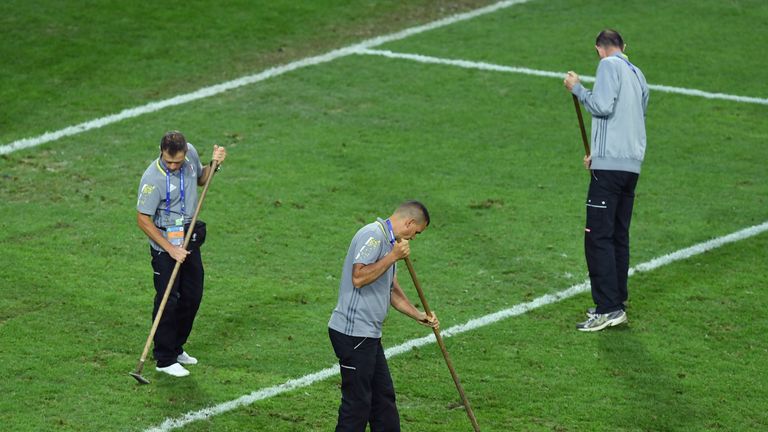 The pitch at Lille's Stade Pierre-Mauroy will be ripped up and replaced after the Republic of Ireland's Euro 2016 clash with Italy on Wednesday.
Lille is due to host a last-16 match this Sunday and a quarter-final on July 1.
Italy coach Antonio Conte admitted the pitch was not up to standard when he inspected it on the eve of his side's clash with Ireland.
"I don't like coming up with excuses for my players because we will play on his pitch tomorrow night and so will Ireland," said Conte.
"However, we did expect a different pitch to this one, and it is a shame ecause the Euros have been organised very well so far. This pitch isn't up to he standard of the competition."
The playing surface at the venue in Lille was criticised following France's 0-0 draw with Switzerland there on Sunday.
In a statement UEFA confirmed: "The extremely difficult metrological conditions of the past few weeks (rain, humidity, lack of sunshine) have caused irreversible damage to the pitch at the stadium in Lille.
"That is in spite of a series of measures (suppression of pre-match training, use of fertilisers, seeding, mowing, light therapy and ventilation drying) put in place to regenerate the playing surface.
"The new pitch will be transported from the Netherlands and its installation will be completed on the afternoon of 24 June."