No regrets over joining Chelsea, says Italy boss Antonio Conte
By AFP
Last Updated: 27/06/16 10:20pm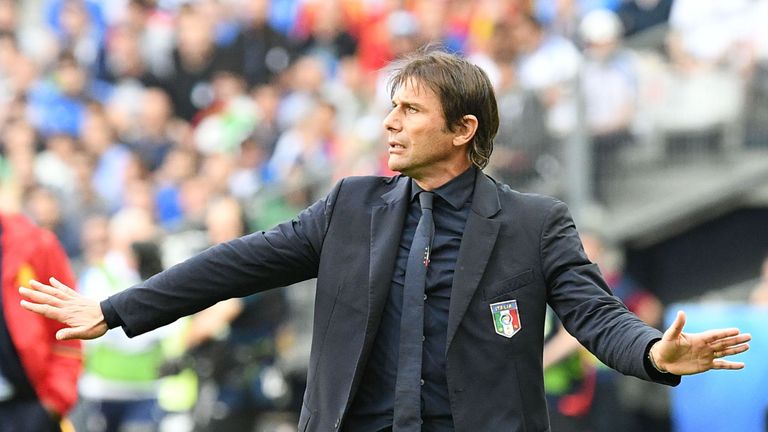 Italy manager Antonio Conte insists he has no regrets about agreeing to join Chelsea before Euro 2016, despite leading his side to the quarter-finals with a 2-0 win over defending champions Spain.
Goals from Giorgio Chiellini and Graziano Pelle handed Italy a first major finals win over Spain since 1994 and booked them a last eight showdown with Germany on Saturday.
Conte will join Chelsea once Italy's Euro 2016 campaign is over, however, he has left the door open to a return to international football once his stint in the Premier League comes to an end.
"I've made a choice," Conte said following his side's win over Spain. "I will have a significant experience abroad now. But clearly Italy has a place in my heart from every perspective and I hope to be Italy coach again in the future because there is no experience like that in the world."
Conte revealed hard work was the key to Italy's victory after admitting he does not have the pool of world class players some of his predecessors were able to pick from.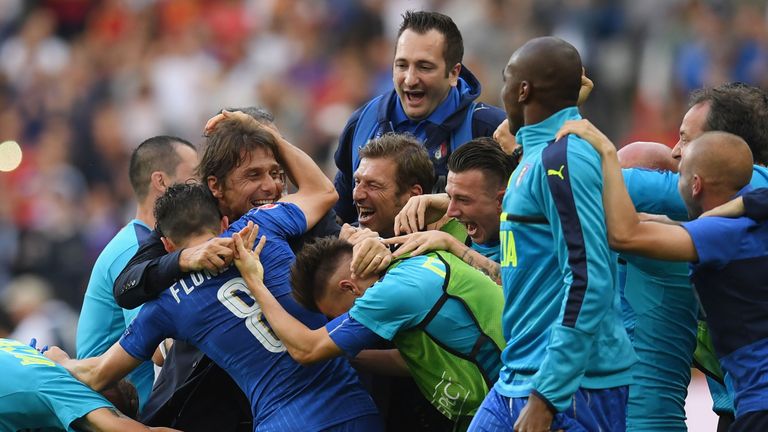 "Right from the outset since I took over I have said that the only route forward to achieve a semblance of success is to try and be a like a club team," said Conte.
"We can't simply be a group of players. There is no point in hiding it, this is not the rosiest period for Italy in terms of talent.
"Given the fact we can't fall back on a selection of good players we have to be a collective. I have battled for two years for people to understand this and we are a team.
"We have been working very intensively for a month now, tactically and physically, in a bid to surprise people and we have already succeeded on that."
The road to the final does not get any easier for Conte's side as they face world champions Germany in the quarter-finals.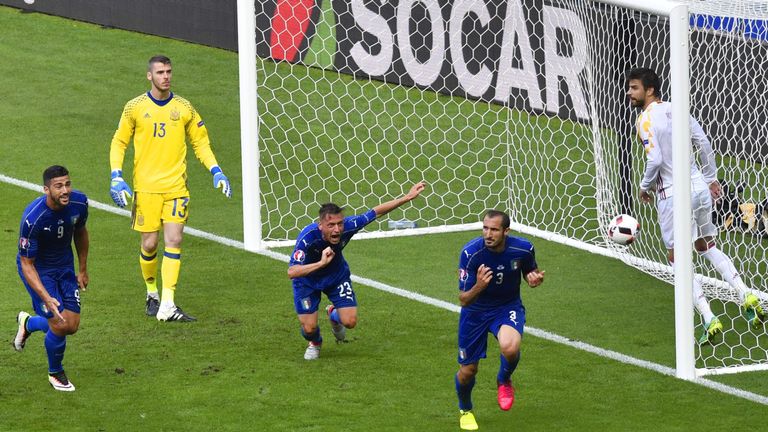 Italy have never been beaten by Germany in eight meetings at major tournaments. However, Germany stormed to a 4-1 win when the sides last met in a friendly in March and  Conte conceded Joachim Loew's side are a "cut above" Spain.
"We are coming into this after a 4-1 defeat in Germany in March lest people forget," he added.
"We are playing against the best side in the Euros bar none. This was a great feat today and we will need a titanic effort on Saturday. (Thiago) Motta is suspended and that will penalise us because Daniele De Rossi has hurt his hip. We have already lost (Antonio) Candreva to injury.
"There are a lot of hurdles in our way, but we know when the going gets tough we respond well. I think Germany are a cut above the rest."