Deadline Day with Sky Sports: How to keep across all the transfer news
Last Updated: 01/09/16 1:01am
With the end of the transfer window approaching, here are all the ways to follow the Deadline Day action with Sky Sports.
The summer transfer window shuts at 11pm on Wednesday, August 31 and we'll keep you up to date with all the last-minute business, wherever you are...
Sky Sports News HQ
Sky Sports News HQ will have reporters around the grounds from 6am to bring you exclusive updates and all the latest news as the deadline approaches.
The investigating desk will bring you details of all the deals as they happen and we'll bring you bulletins from the Transfer Zone and our dedicated Football League news desk at EFL HQ in Preston.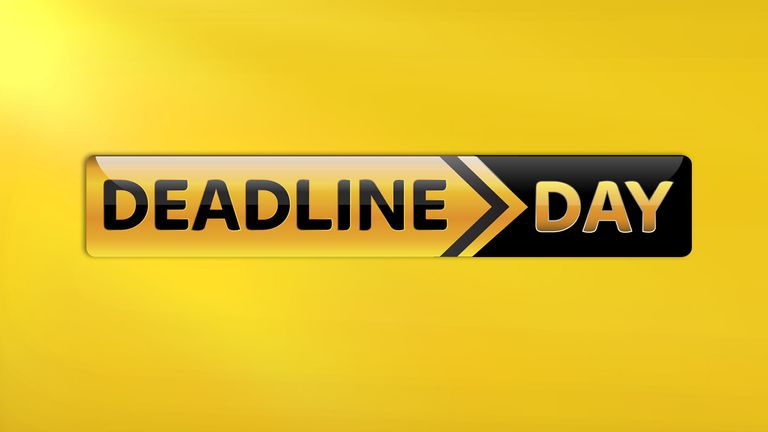 Big-name experts including Jamie Redknapp, Paul Merson and Matt Le Tissier will join us in the Sky Sports News HQ studio throughout the day to give their verdict on the deals done and the signings they think still need to be made.
Guillem Balague will provide the view from Spain while Don Goodman will be on hand for updates from around the EFL.
And, of course, 'Mr Deadline Day' Jim White will be on your screens, guiding you through to the 11pm deadline and beyond as the all-important paperwork continues to be processed.
It's essential television and as well as watching on TV, you can also catch SSN HQ on Sky Go, online and via the Sky Sports apps.
Skysports.com & mobile
If you're out and about on Deadline Day then our online Transfer Centre is the best place to follow the breaking news.
Our live blog will deliver news first and fast plus we'll bring you the latest reports, pictures, video bulletins, analysis, breaking stories and done deals from our team of correspondents across England and Europe.
We'll bringing you all the reaction from our pundits on the major moves, as well as a range of features. You'll also find all the Deadline Day deals in one place, plus details of ins and outs at all the Premier league clubs.
Skysports.com will also once again be streaming Sky Sports News HQ's Deadline Day coverage for FREE at key times throughout the day so you can catch-up with all the latest action live from the newsroom without subscription. 
Sky Sports on iPad
Sky Sports subscribers can download our iPad app for enhanced content and special features.
Not only can you watch Sky Sports News HQ through the app, but you can follow the live blog, watch our Transfer Centre bulletins and get easy access to the biggest stories and done deals on the news wire.
Twitter and Facebook
Social media plays a big part on Deadline Day so make sure you are following @SkySportsNewsHQ and @SkyFootball on Twitter.
The hashtag to use to get in touch is #DeadlineDay and we will be running polls throughout the day.
We'll also have live Periscope updates and Facebook Lives with our presenters and guests on our official Facebook page.
Deadline Day's coming and we'll have every angle covered!