Chelsea go into October's international break seventh in the Premier League table having already suffered defeats to both Arsenal and Liverpool.
Antonio Conte spent more than £100m in the summer on N'Golo Kante, Michy Batshuayi, Marcos Alonso and the returning David Luiz - but who else might be on their radar as they bid to turn themselves back into title contenders?
With the help of our friends at Football Whispers, whose unique algorithm tracks the likelihood of deals being done, here are seven transfer targets for Chelsea in the January window.
Thorgan Hazard
Current club: Borussia Monchengladbach
Position: Attacking midfielder

Linked by: Bild
Current Football Whispers rating: 2.8/5
Highest Football Whispers rating: 3.6/5 (Sunday, October 2)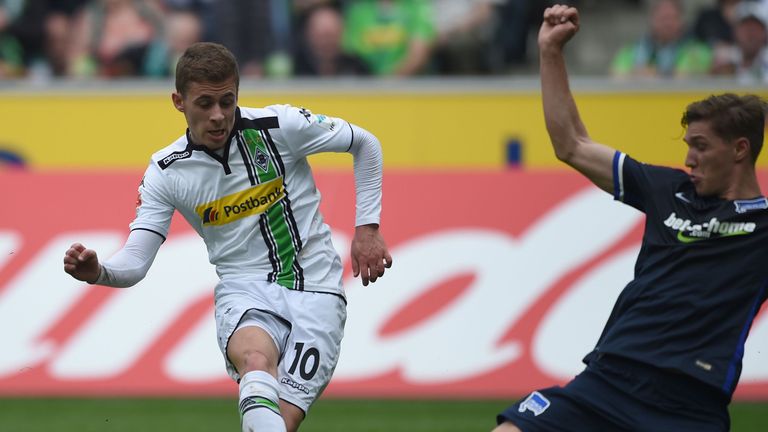 Yes, that's right another one. No, not another member of the Hazard family but yet another player who, like Nemanja Matic, was once on the books of Chelsea and has been linked with a return.
Football Whispers' algorithm saw a spike in September when German newspaper Bild linked Eden Hazard's brother with a return to Stamford Bridge, but that has cooled after Borussia Monchengladbach's Sporting Director Max Eberl confirmed there is no buy-back clause in his contract.
The versatile attacker is capable of playing as a striker as well as anywhere behind the front man and has started the season in inspired form, notching seven goals in the opening 10 matches of the season, including the opener against Barcelona in the Champions League.
Leonardo Bonucci
Current club: Juventus
Position: Central defender
Linked by: Sportmediaset
Current Football Whispers rating: 1.2/5
Highest Football Whispers rating: 2.2/5 (Saturday, October 1)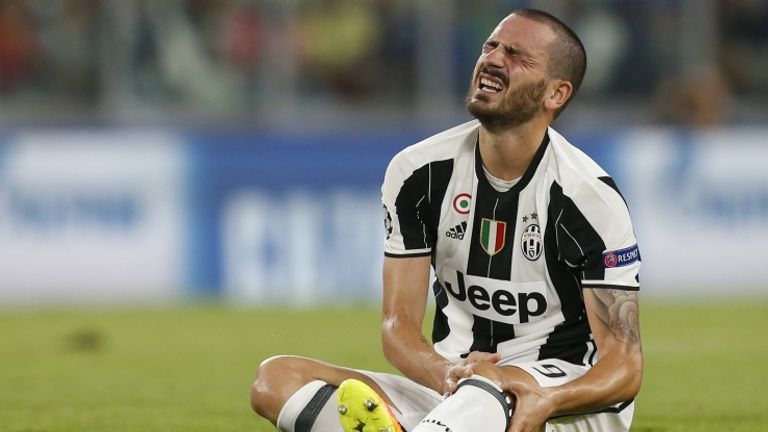 Leonardo Bonucci had been linked with a reunion with former Juventus boss Conte throughout the summer and talk has surfaced again in the Italian media in the last fortnight - although Football Whispers are not convinced a deal is on the cards.
Questions have been asked about Chelsea's defence this season. They have the second worst defensive record of sides currently in the top 10 of the Premier League and John Terry has missed recent games through injury.
It's a far cry from the Juventus defence that served Conte so well and you can understand why he might be interested in a reunion with the 29-year-old Italian centre-back.
Ben Davies
Current club: Tottenham
Position: Left-back
Linked by: ESPN
Current Football Whispers rating: 2.3/5
Highest Football Whispers rating: 2.3/5 (Monday, October 3)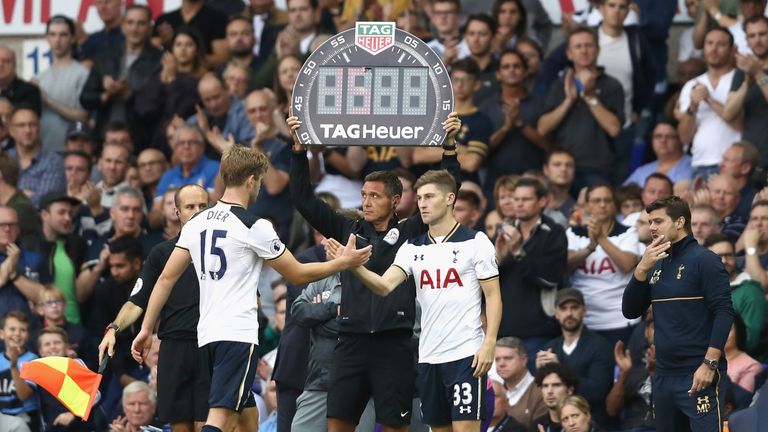 Chelsea and Spurs doing business is a bit of a rarity, but Ben Davies' two Premier League starts this season show why Conte might be interested. The stats show he has made 2.2 interceptions per match and has done well in the air, winning an average of 4.6 headers per game.
After being a bit-part player for Spurs throughout his two seasons at the club, ESPN reported last week that Chelsea may make a January move for the 23-year-old.
The rumour has gathered pace over the last two weeks and Football Whispers algorithm indicates the likelihood of the rumour becoming a reality is growing.
Alessio Romagnoli

Current club: AC Milan
Position: Centre-back
Linked by: Quotidiano Sportivo
Current Football Whispers rating: 1/5
Highest Football Whispers rating: 2.3/5 (Friday, September 30)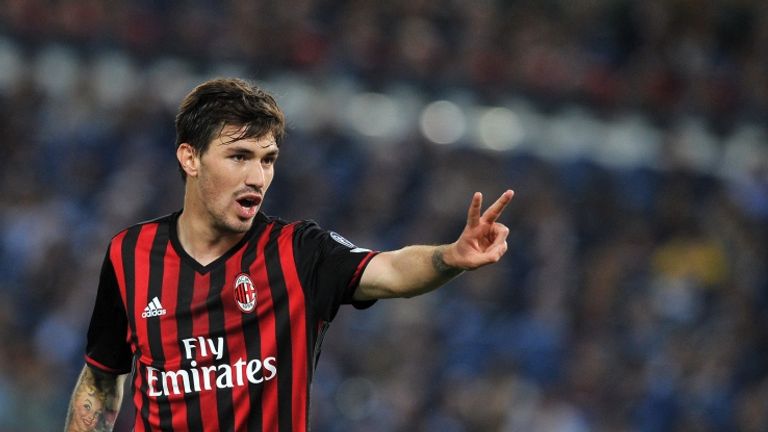 AC Milan defender Alessio Romagnoli is just 21-years-old, but what he lacks with inexperience he makes up for in potential.
The left-footed centre-back is strong, quick over the ground and his positional awareness means he has all the raw tools for Conte to mould him into the next Georgio Chiellini.

He joined AC Milan for €25m in 2015 and there are reports to suggest his previous club, Roma, have a clause in the deal which states they're to receive 30 per cent of anything over the fee Milan paid. However, Football Whispers' algorithm does not currently rate a deal as likely.
Antoine Griezmann

Current club: Atletico Madrid
Position: Forward
Linked by: Daily Telegraph
Current Football Whispers rating: 3/5
Highest Football Whispers rating: 3/5 (Monday, October 3)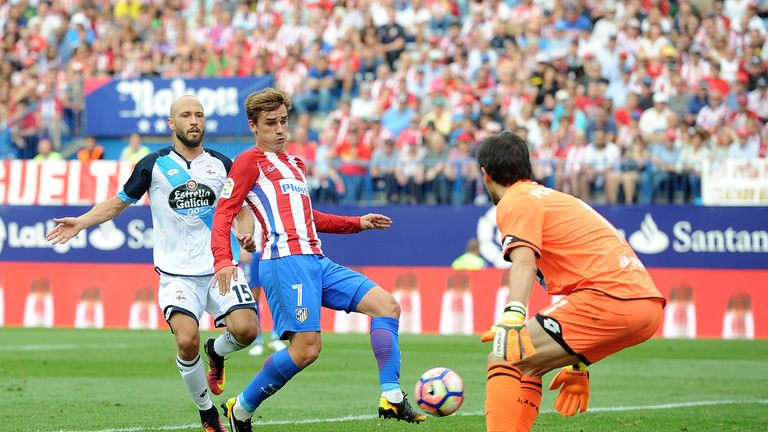 The Frenchman has scored 44 La Liga goals in the last two seasons and already has five to his name this season. Atletico Madrid tend to defend from the front and Antoine Griezmann's work rate is seen as one of his many assets.

The 25-year-old has reportedly been learning English and rumours of a move to Chelsea have grown steadily over the last fortnight. The Telegraph reported a link with Chelsea and Manchester United after he left his agent to represent himself. The newspaper claims Chelsea have been tracking him for the last two years.

Angel Di Maria

Current club: PSG
Position: Forward
Linked by: Don Balon
Current Football Whispers rating: 1/5
Highest Football Whispers rating: 1.8/5 (Thursday, September 29)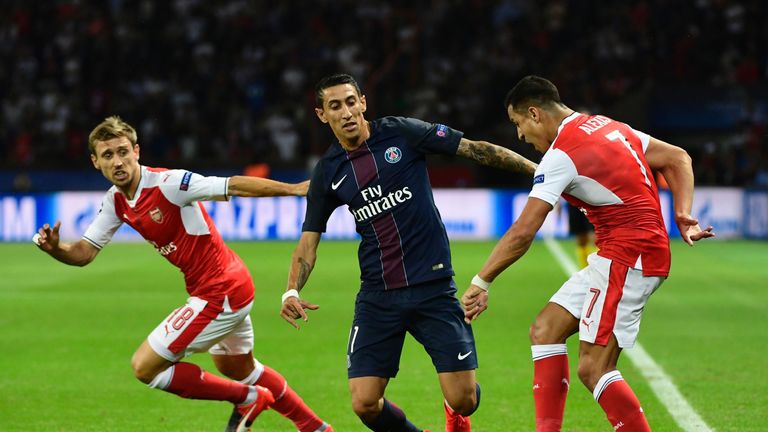 The ex-Manchester United playmaker has regained his Real Madrid form playing in Ligue 1, scoring 10 league goals for PSG in his debut season there.
After a £44 million transfer to PSG it's unlikely the French Champions would sell for anything less than that and although while have money, do they really have the money to take such a gamble?
The Football Whispers algorithm shows there is plenty of rumour about a potential Chelsea move with reports that the forward is unhappy under new PSG boss Unai Emery - but at this stage a deal seems unlikely.
Romelu Lukaku

Current club: Everton
Position: Forward
Linked by: Daily Telegraph
Current Football Whispers rating: 1/5
Highest Football Whispers rating: 1.6/5 (Tuesday, September 22)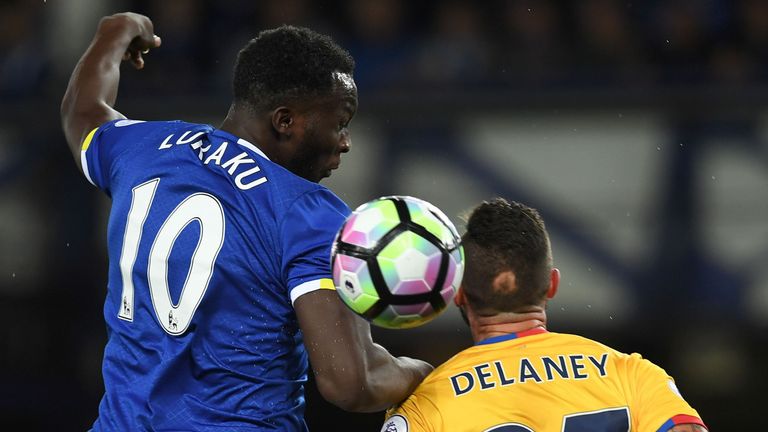 There was a lot of talk in the summer that suggested Romelu Lukaku would return to former club Chelsea if Diego Costa moved to Spain but neither move materialised.

The Everton striker has scored five Premier League goals already this season, but it seems unlikely Chelsea will be in the market for another big-money forward, after signing fellow Belgium international Michy Batshuayi during the summer.
That's reflected in the low Football Whispers rating with the likelihood of the move happening decreasing over the last few weeks.