Steve Bruce has described the opportunity he has been given at Aston Villa as the one he has been waiting for throughout his two-decade managerial career.
Bruce's first job was at Sheffield United in 1998, and he has since gone on to manage at Huddersfield, Wigan (twice), Crystal Palace, Birmingham, Sunderland and Hull. The former defender believes, however, that his challenge at Villa Park is his biggest so far - especially in terms of helping restore the club to its former glory.
"It's got great history, tradition, all the facilities are there and it's one of the great clubs in our country, not just in the Midlands," Bruce told Sky Sports. "I've been given a huge chance and I've waited 20 years for a challenge like this. 


"The mentality here has been getting beaten too often for too long. We were in the bottom three when I took charge of my first game, we'd won four games out of 50 and hadn't won away [since the start of last season], so it becomes a bit of a habit to get beaten and it becomes acceptable. 
"We have to try and change that and try and turn this big juggernaut of a club around. If you take a following of 5,000 to Reading on Tuesday night it shows you the size and magnitude of the club, because there's not many who can do that. 
"It was a good win for everybody concerned, but I keep stressing let's hope it's just the start because we need to carry on and see if we can go on a run."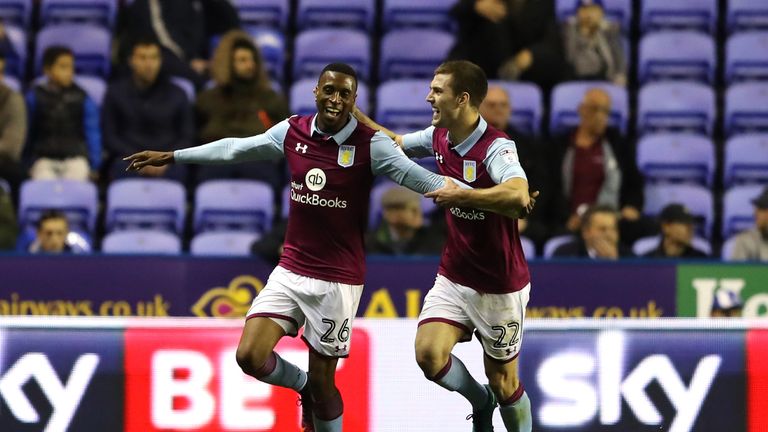 While Bruce hopes he will be given the chance to turn Aston Villa around in the long-term, he understands that the nature of modern-day management, especially in the Championship, is that you are often not giving the time to do so.
Next up is the Second City derby live on Sky Sports on Sunday, where he'll be hoping to build on a start which has seen Villa accrue seven points in three games.
"I think what we're seeing in management now is you need to win pretty early or you know what happens," he said. 
"But the hardest part at a club is after you've been relegated. There's been big changes here all the way through the club and in the team as well, with 10 or 11 players going in and out and they didn't get off the start they'd have hoped to.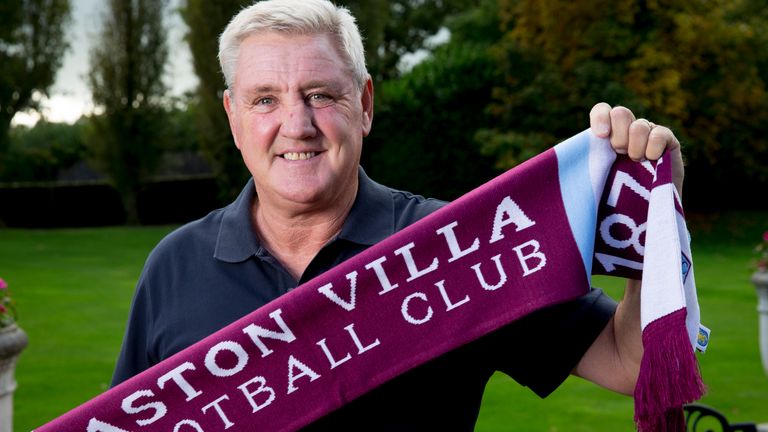 "So then the doom and gloom doesn't lift and I think turning that around is the biggest challenge, and only a few results can do that."
Bruce has been promoted from the Championship on four occasions during his managerial career, including through the play-offs last season with Hull. And despite their poor start under Roberto Di Matteo, Bruce still harbours hopes of a similar push this year.
"We have to have the belief that we can get there," said Bruce. "It might have to be the play-off route, but if we have to go down that route we will. We'll try and get in and around it and give ourselves a chance.
"We've seen over the last few years that the fitness levels of the Championship are now on a par with the Premier League and you have to be able to go Saturday to Tuesday for a long time. It's a marathon. 
"You need effort, endeavour and the squad of players have to be genuine, because that's what the Championship demands. If we can do all of those things and have that little bit of edge at the top of the pitch then you have a chance."
It has recently emerged that Bruce wrote a series of detective novels at the turn of the century, but the Villa boss disappointingly revealed that he wouldn't be putting pen to paper again any time soon.
"It was a long, long time ago and there'll be no more!" he joked. "Go and read them and you'll understand why."
Bruce now takes Villa to face his former side Birmingham on Sunday, and he expects to receive a mixed reception from the Blues fans now he manages their bitter rivals.
"I think [the relationship with Birmingham fans] will be a bit different now because I've gone and managed their arch rivals!" he said. "But I hope I can do for Villa what I did for them because we had some good times.
"It's a huge big city derby that hasn't happened [in the league] for five years. I'm always up for a bit of banter, as long as it stays that way, and let's hope it's a really good spectacle."