Joe Hart believes his long-term future lies away from Man City
Last Updated: 03/12/16 8:01am
England goalkeeper Joe Hart has spoken for the first time about his sudden departure from Manchester City and why his future is likely to be away from the Etihad. Here, he speaks with Sky Sports' Johnny Phillips about his time in Italy, and opens up about his departure from City...
Joe Hart is currently enjoying a loan spell at Torino in Serie A, where he has been one of the Italian club's star players in their unlikely bid for European qualification.
Hart is realistic about his chances of playing again for Manchester City again and knows that, as long as Pep Guardiola is manager, he must look for another challenge.
At 29, Hart is entitled to believe he has many more years left at the top and he has come to terms with the fact that after a decade in Manchester the time has come to look elsewhere.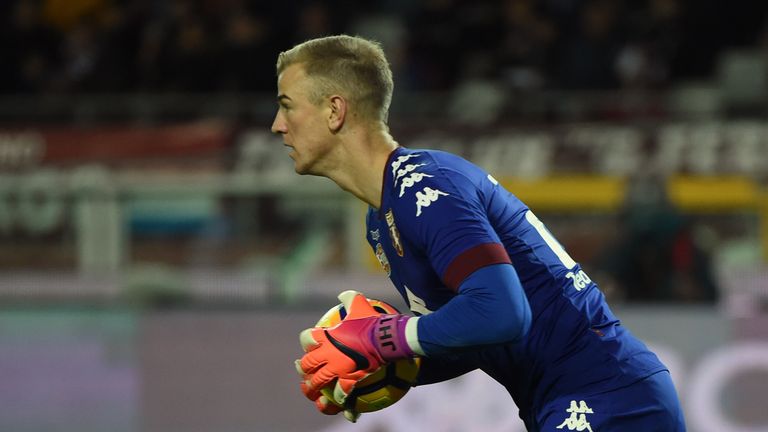 "This is the second time I've gone out on a season-long loan," he told Soccer Saturday. "I've not been sent here to see how I do or see if I improve. I've been sent out because I wasn't wanted.
"I'm not here to prove what I can do, I'm here because I need to look elsewhere and I didn't have a chance to sort anything permanently. The way I look at it, I want to do as well as I can for Torino and if somebody comes in for me I don't think Manchester City are going to stand in my way."
It was a frank conversation with Guardiola back in the summer, on Hart's return from Euro 2016, that led to the goalkeeper's departure.
"I came in after the other players because of the Euros, and when we first had a conversation he said he had his reservations about me," Hart explains. "I shook his hand, I said it was professionally honest, but not what I wanted to hear.
"I said I wanted to work for him and see what happens but I got the impression that it wasn't really going anywhere. I got the feeling I wasn't going to play. I spoke to the chief executive and said: 'You want me to go don't you?' He didn't stop me with what I was saying.
"I'm up for a fight but you've got to be clever and pick your battle. It was the opinion of a guy who has got a lot of power at the club and I wasn't on the right side of it.
"The goalkeeper he signed [Claudio Bravo] was a good goalkeeper. He liked Willy [Cabellero] as well, he liked Angus [Gunn] and I wouldn't say there was an awful lot coming in my direction so I thought I needed to go elsewhere and I'm really grateful to Torino for giving me the opportunity.
"I would have backed myself but I prefer thinking about how I can help Torino now rather than 'what if' or 'I could have done that'."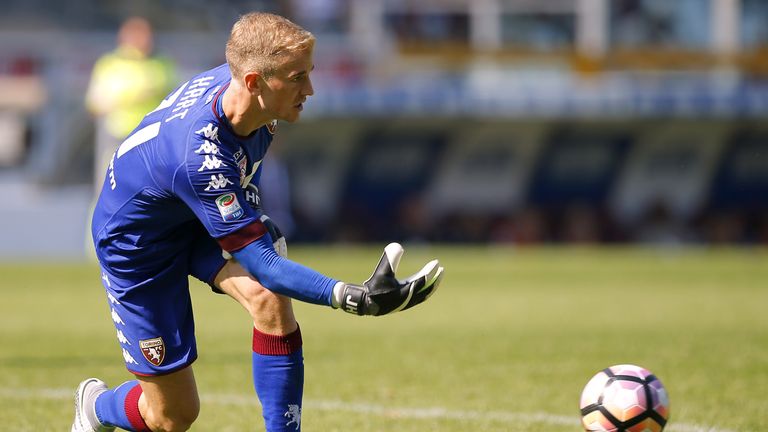 When Torino manager Sinisa Mihajlovic indicated he was interested in the player, Hart put in a few phone calls to his former team-mates to discuss the move.
"I spoke to Micah Richards as he's played in Serie A and he said, 'You'll love it.' Then I spoke to Patrick Vieira who'd played at Juventus and knew the city and he told me it was a good football city," Hart added. 
"Aleksandar Kolarov knows Sinisa Milhajlovic so I spoke with him - he calls him 'Mister' - they all call him 'Mister' here, not boss. I liked the way Mihajlovic spoke and he said if I really wanted to come I was welcome. I love football and I told him that I was desperate to play. I'm 29 and in a blink of an eye so much has happened already and I know it'll be over in another blink of an eye.
"The manager isn't here to play around. He wants the Europa League spot for us, and that will be a really good achievement as there's only three Champions League spots in Serie A. We're competing with Juventus, Roma, Napoli, Lazio and Milan who are really pushing for the spots.
"It's a tight race but we're up there and we're doing alright. You need to be really strong at home. My head is now on helping Torino for the season. Football changes quickly and I don't know what might happen in January but I'm thinking as if I will be here for the season."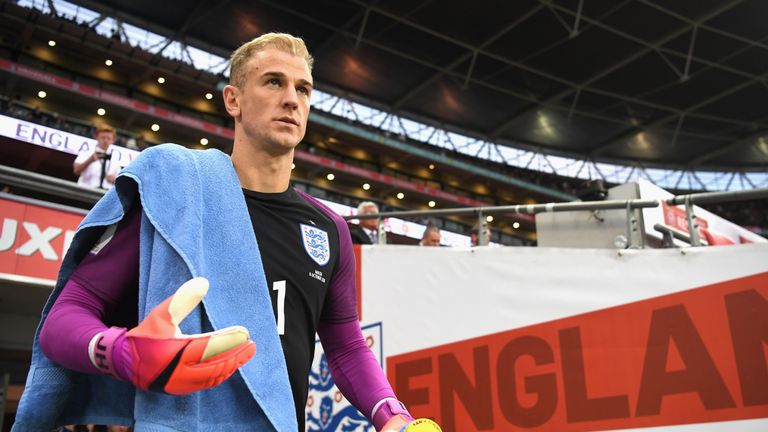 Hart has adapted well to his time in northern Italy. He has moved his family over to Turin and is taking Italian lessons. But his priority has been to learn the keywords that will help him on the pitch.
Hart adds: "The first thing I thought was, 'It would be great to learn a language and sit here now having a fluent conversation in Italian,' but I need to be good at my job so I had to learn the simple shouts. I just tried to batter those into my head in training. The goalkeeping coach here, Paolo Di Sarno, was great.
"I probably sounded a bit of a fool shouting the words over and again just to learn them. There's been no mix-ups because of communication or anything like that. I just tried to learn as best as I could what I'd normally say in a game and it's become quite natural."
You can hear more from our exclusive interview with Joe Hart on Soccer Saturday this weekend from midday.
A half-hour Sky Sports Originals about Joe Hart's time on-loan in Italy with Torino is to be screened soon on Sky Sports.
'Joe Hart - Italian job' features Soccer Saturday's Matt Murray travelling out to Italy to find out how England's Number One is adapting to life in Turin.
Upgrade to Sky Sports now and get 12 months half price. Hurry, offer ends December 4th!