Pride in Football raising awareness of LGBT fans inclusion
#CALLITOUT event in Manchester on Saturday will mark growth of alliance and encourage further visibility
Last Updated: 21/08/17 4:32pm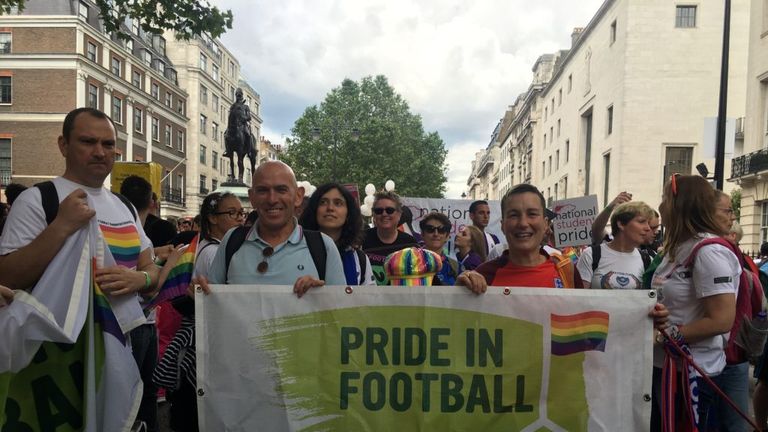 The boyfriends of any coupled-up male Brighton fans will likely know exactly where their other halves are on matchdays next season. Old Trafford, Anfield, the Emirates - promotion to the Premier League will mean plenty more trips worth shouting about.
However, if they're asked the question by way of that tired old terrace taunt, rooted in homophobia, Seagulls chief executive Paul Barber rather admires the now standard response. "Our fans are great at dealing with it," Barber told a recent Sport Industry Breakfast Club event. "When they hear chants of 'Does your boyfriend know you're here?', they come back with 'You're too ugly to be gay' and it usually stops it at source."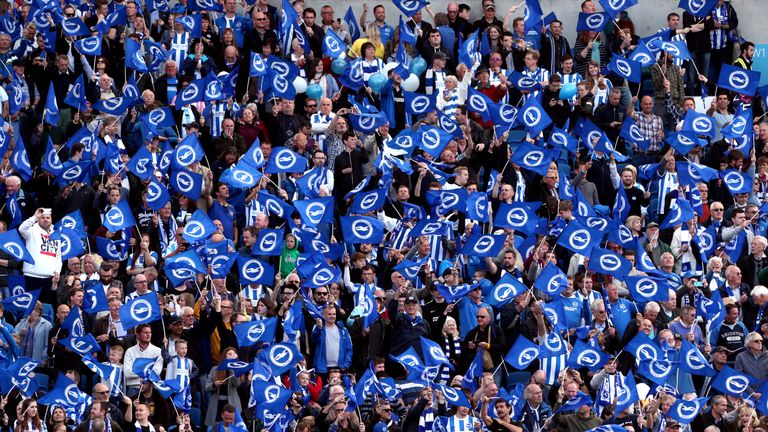 Shutting down stale stereotypes with wit is something to smile about, but Barber knows the overall picture on this issue is no laughing matter. At that February event, he went on to stress that football has the "power" to do more to change the climate. Homophobic chanting, verbal and physical abuse, trolling on social media - a minority persist in such discriminatory behaviour, and whether or not those in boardrooms and other positions of influence are committed to tackling it is often debated. Yet the Albion chief's comments at least demonstrate which of the game's stakeholders are loudly challenging homophobia - the fans themselves.
This weekend, the growth in visibility of lesbian, gay, bisexual, transgender and queer football fans will be assessed and encouraged further at a symposium in Manchester. The #CALLITOUT event at the National Football Museum is being organised by Pride in Football, the alliance of fan groups for LGBT people, and will feature speakers and workshops discussing inclusion in football stadia.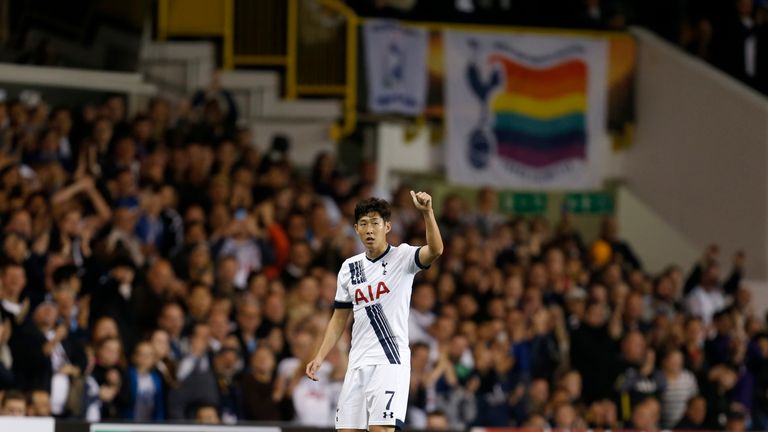 In the last three years, the number of LGBT fan groups affiliated with Pride in Football has increased from four to nearly 30, with some still in various stages of development. Of those groups, 27 are officially recognised by their clubs, including founder members the Gay Gooners (Arsenal), Proud Canaries (Norwich), Canal St Blues (Manchester City) and Proud Lilywhites (Tottenham). Some began as social gatherings for LGBT fans to meet fellow supporters in a safe and welcoming atmosphere, as stadium environments home and away did not always meet that criteria. The majority, however, were set up with the aim of lobbying club officials to improve the matchday experience for lesbian, gay, bi and trans fans.
Being yourself in sport - on or off the pitch - when you're LGBT can often be dispiriting, to say the least. ICM research commissioned by Stonewall in 2016 found 72% of football fans had heard homophobic abuse while watching live sports in the last five years. Understandably, after witnessing such incidents some of those fans walk away for good, but the groups standing under the Pride in Football (PiF) umbrella provide a compelling reason not to quit - strength in numbers. Around 6% of the population are LGBT - shrink that down to a Wembley capacity ratio and you've got 5,000 passionate fans for whom a rainbow flag may mean as much as their club colours.
By being visible and vocal, Pride in Football's nationwide network of groups are changing the minds of those in football who would let abusive behaviour go unchallenged or, at worst, are responsible for it. They're also mobilising more supporters, gay and straight, who want a more convivial match-going climate devoid of any discrimination. In announcing their June symposium, the alliance noted that the growth of affiliated groups "is a reflection not only of the wish of LGBT fans to work with their clubs to promote inclusion, but also of the lack of adequate action from relevant governing bodies to combat homophobic abuse in and around stadia". Ahead of Saturday, PiF have already begun a social media campaign using the hashtag #CALLITOUT to draw attention to the problem and how it can be tackled safely and effectively on matchdays.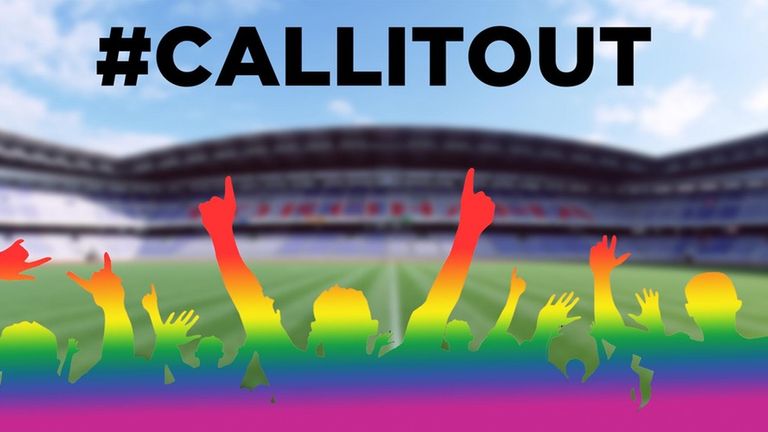 PiF chair Di Cunningham expects the event to spark further growth, and she has the whole pyramid on her wishlist. "On fan groups, we're missing seven clubs from the 2017/18 Premier League but lots of PL supporter liaison officers (SLOs) are coming and interested in also getting groups started," she says. "So the big ask is getting groups established in the EFL - we're expecting to see lots of their SLOs in Manchester too. We think that many of those clubs who don't have LGBTQ supporter groups would like one - they provide a visibility in the stadium that is not yet evident on the pitch and that in turn seems to have an impact on negative behaviour and language."
Cunningham's words of encouragement also serve as a useful response to any puzzled straight fans enquiring why fans who aren't would want or need to band together under an LGBTQ banner. The groups' raison d'etre can also be summed up by a quote from Gay Gooners chairman Dave Raval: "The question has always been: 'When is a male player going to come out?' But when we started Gay Gooners, our question was: 'When are the fans going to come out?'" Visibility is vital for inclusion, and means the dialogue between clubs and their LGBT fans has rapidly become constructive and productive. "We're improving the matchday experience for everyone at little or no cost," says Cunningham. "Some clubs have even helped fund banners or offered tickets to enable people from the LGBTQ community to experience a game for the first time.
"But some don't know how or where to start and who to talk to - so we hope to help by using LGBTQ community and footballing networks to bring together stakeholders and keep things moving."
UK football clubs who officially recognise their LGBT fan groups
Premier League: Arsenal, Chelsea, Crystal Palace, Everton, Huddersfield, Leicester, Liverpool, Manchester City, Newcastle, Swansea, Tottenham, West Brom, West Ham
Championship: Brentford, Hull, Ipswich, Middlesbrough, Norwich, Reading
League One: Bradford, Bristol Rovers, Charlton, Oxford Utd, Portsmouth
League Two: Coventry, Notts County
Scottish Premiership: Aberdeen
Football's decision-makers are now taking a greater interest in these conversations. At last month's Rainbow Laces Summit at Old Trafford, Proud Lilywhites co-chair Chris Paouros joined Football Association chairman Greg Clarke for a discussion titled 'Creating an LGBT-Inclusive Culture', while Cunningham spoke alongside Manchester United's Equality and Inclusion Officer, Rishi Jain, on practical steps to do the same in live sporting environments.
Cunningham notes, however, that not all those football organisations listening appear to be fully engaged. PiF's own symposium will feature panel debates on the alienation of LGBTQ fans by international competition hosts - the 2018 and 2022 FIFA World Cups being held in Russia and Qatar respectively, two countries with anti-gay legislation - and how the LGBT fan group movement worldwide can be developed further. "We've been expressing concerns to UEFA and FIFA about LGBTQ fan non-inclusion for some time, with little accommodation. There was a step change recently though from UEFA, with their ethical and sustainability requirements of hosts for Euro 2024. We were really surprised as, to date, UEFA have refused distinctly to cite 'homophobia' - all their equality documentation so far has included references under the 'racism' catch-all."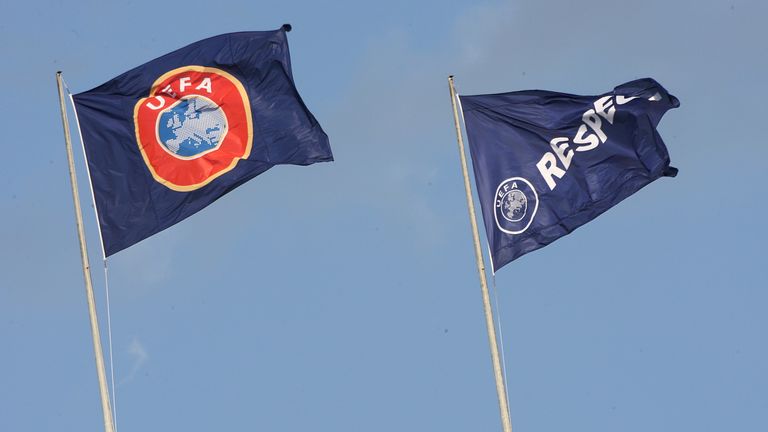 The Bidders have the obligation to respect, protect and fulfil human rights... the set of rights and freedom to which all human beings are considered to be entitled to, whatever their nationality, place of residence, sex, sexual orientation, national or ethnic origin, colour, religion, language, age, or any other status. These rights are all interrelated, interdependent and indivisible.
Excerpt from UEFA Euro 2024 Tournament Regulations document
In one regard perhaps, UEFA's focus on racism in all their official equality messaging is a reassuring sign that the appetite for fighting it remains fierce - recent incidents involving Sulley Muntari in Serie A and Scott Sinclair in the Scottish Premiership are reminders of the need not to get complacent.
Yet the reluctance of European football's governing body to cite homophobia by name contributes to misguided notions that it's of no great concern. The literature relating to Euro 2024 suggests they may be rethinking that approach, perhaps mindful of the flak FIFA may increasingly receive on their choice of World Cup hosts.
For their part, FIFA have given new anti-discrimination powers to referees officiating at the Confederations Cup tournament currently taking place in Moscow, Sochi, Kazan and St Petersburg, in a bid to clamp down on incidents of racism and homophobia. Chile and Mexico, two of the competing nations, have been sanctioned a combined total of 17 times by FIFA during the current World Cup qualification phase due to homophobic chants used by supporters.
Domestically and internationally, it's a developing picture for football fans who are LGBT - but there remains significant room for improvement. Until there's a unified position across the sport that homophobia must be called out and challenged, Pride in Football and their member groups will be seen and heard in ever greater numbers, turning up the volume and shining a light for inclusion.
For more information on the Pride in Football #CALLITOUT Symposium in Manchester on Saturday, June 24, and how to register to attend, click here.