Joey Barton's 18-month ban from football for breaching Football Association betting rules has been reduced to 13 months and one week on appeal.
Barton, 34, appealed the length of his suspension after he admitted placing more than 1,200 bets over a ten-year period against FA rules.
In April, Barton was banned and fined £30,000 for placing 1,260 bets on matches between 2006 and 2016.

His previous ban was due to expire on 25 October 2018, it will now expire on 1 June 2018.
An appeal hearing took place at Wembley last week after Barton called the ban "excessive" and said he had an addiction to gambling.
"You can work in six-month windows, you can potentially work in 12-month windows but if it's 18 months - that's the better part of 60, 70 football matches," said Barton at the 15th annual Cross Sports Book Awards ceremony in London in May.
He has also previously said: "I accept that I broke the rules, but I do feel the penalty is heavier than it might be for less controversial players."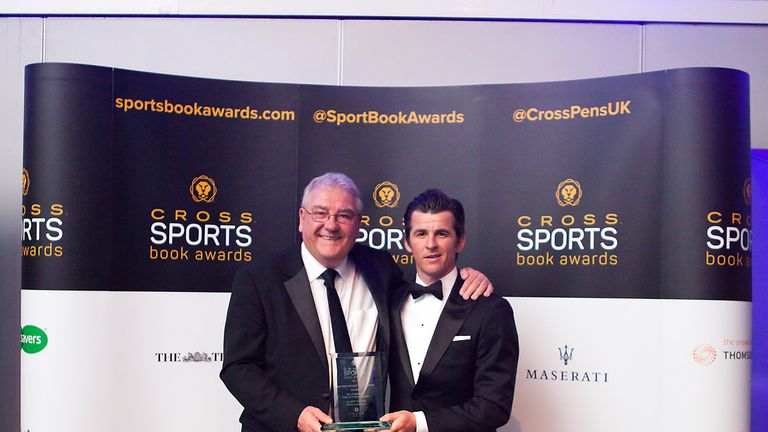 The FA said at the time of the original sanction that Barton's 18-month suspension was "the shortest possible" ban it could have imposed after he breached its rules.
But the appeal board deemed the original ban as 'excessive' while also taking into account Barton's addiction to gambling, and evidence from consultant psychiatrist Dr.Hopley.
The board ruled "...the [initial] commission was wrong to reject a certain part of Dr.Hopley's evidence as 'unpersuasive'" .
The appeal board also agreed: "It was clear that Mr Barton was not involved in any cheating, he did not influence any games and there was nothing suspicious about his bets.
"(The reduction) reflects the overall seriousness of the breaches and also the mitigation of Mr Barton's addiction."
The appeal board was made up of three specialist panel members, including a legally-qualified chairperson, and was independent of the FA.