Liverpool won't be able to hold on to Philippe Coutinho if he wants to join Barcelona, says Graeme Souness.
Sky sources understand that the Brazilian midfielder would like a move to the Catalan giants this summer if a deal can be done amicably with the Reds, and Souness told Sky Sports News that a move will likely happen sooner or later.
"I don't think you can [keep him]," said Souness, when asked whether Liverpool will be able to hold on to Coutinho. "The chance to play for a team that would suit his style of play, I don't think he can say no to it, as hard as that is for Liverpool to accept.
"Ultimately if he wants to go he will go, as much as the club won't want him to. He's on a contract but if the big players want to go these days then they get their own way."


Souness also reckons Liverpool will be forced to pay over the odds to recruit players to replace Coutinho, as every club in the world will know that Jurgen Klopp's side will have money to spend.
"The problem they have is that they'll get so much money for him, that when they go shopping after that they'll pay a premium wherever they go," said Souness.
"I'm sure there are players out there who would influence their play as much as Coutinho. Would they come to Liverpool? For sure, but they're going to have a big war chest to spend."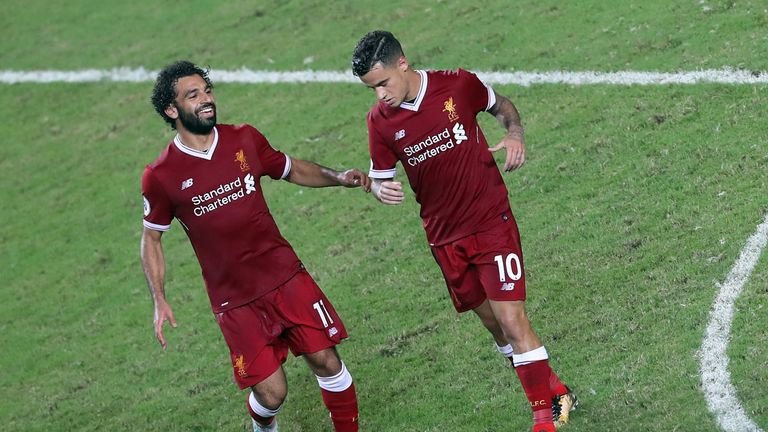 Souness was joined in the studio by Jamie Carragher, who hopes Coutinho will stay at Liverpool for the sake of his old club and the Premier League as a whole.
"Not just as a Liverpool fan but as a Premier League fan you want to keep a player of that quality in our league," said Carragher.
"We've lost too many players over the last few years to the likes of Real Madrid and Barcelona. Fingers crossed Liverpool can keep hold of him."
Don't miss The Debate - Live, weeknights from 10pm on Sky Sports Premier League.