With the new Premier League season just around the corner, Jamie Carragher and Jamie Redknapp give their verdicts on last season's top seven.
From champions Chelsea to Ronald Koeman's Everton, the Sky Sports duo assess all seven clubs and their summer business so far.
What's left for each club to do in the transfer window and what are their targets for the season? The experts have their say...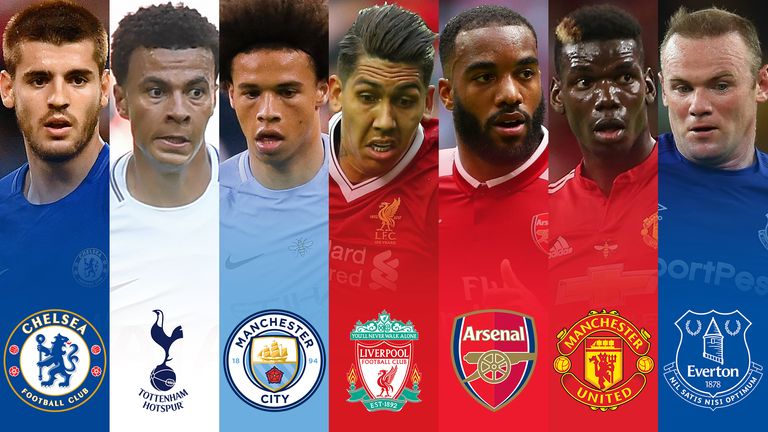 CHELSEA
Sum up their business so far
REDKNAPP: I find it fascinating they will let Diego Costa go - he must've been such a nuisance. If you feel that you are a better team without Diego Costa, it shows you what a nightmare he must have been to handle. If someone like Antonio Conte believes he can't handle him, then you're better off getting him out.
I'm also surprised by the Nemanja Matic sale, and the other one that has gone under the radar a little is Dominic Solanke, who's going to be a good player for Liverpool. I suppose he was out of contract and there's not a lot you can do - Chelsea wanted to keep him, but the boy wants to go and play first-team football. I think he might have been a ready-made replacement for Costa.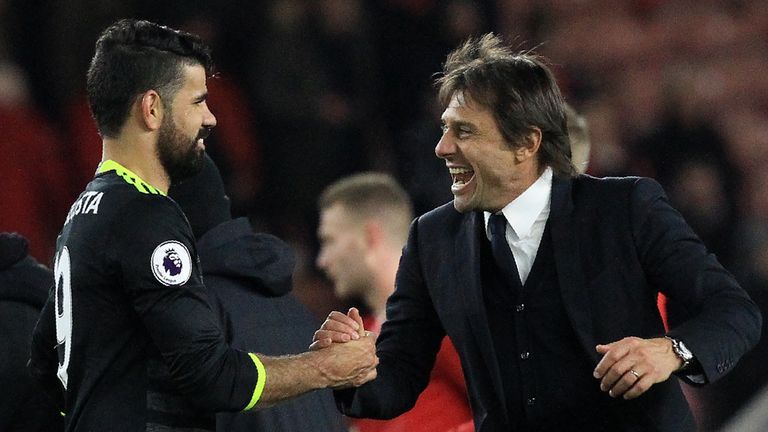 You need Alvaro Morata to start the season well and I still think - though he's obviously a very talented player - he's a bit of an unknown quantity and he's never really done it anywhere yet. You've got to feel that they've got one of the best forwards that the Premier League has seen in Costa, who is unplayable on his day. So he's a big loss.
Tiemoue Bakayoko is going to be a good powerhouse and he and Morata are two talented players. I'm just surprised that they've won the league two out of the last three years and two of the players who have been the main men during that time - Costa and Matic - are leaving.
What's still to do?
I'm sure they'll buy more; I think it'll be the domino effect from the Neymar deal. Everyone is looking for players, but the problem is that there's more money than there are good players. Everyone is searching for a striker, everyone is searching for a number 10, and they are not easy to find.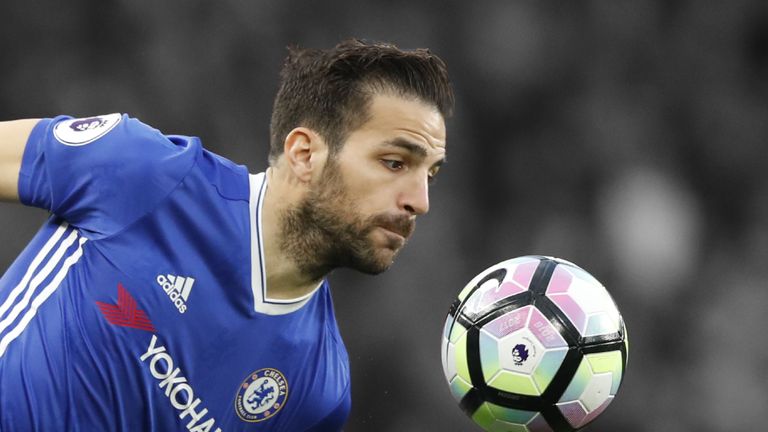 I did A League Of Their Own a few weeks ago and Cesc Fabregas came on; he was good to talk to but he was saying that you can't underestimate how much better it was not playing in the Champions League. On one side, you miss those big nights, but it makes such a difference because you are playing Saturday-Saturday, or Saturday-Sunday and you are getting a lot of rest. Whereas Chelsea now won't get any rest and that's why they need to thicken the squad up as you need those extra players in there.
Realistic target for the season
After winning the league in two of the last three years, they've got to be up there, but the favourites are Manchester City. I don't think there should be any difference between Manchester United, Chelsea, Tottenham, Arsenal and Liverpool - anyone can win it and I don't think there's an outstanding favourite.
TOTTENHAM
Sum up their business so far
REDKNAPP: They haven't bought anybody, but they will. I think Ross Barkley's a certainty to be in a Tottenham shirt by the end of the window and I think he'll be a great signing.
I think they've got the best XI in the division, apart from the fact they've lost Kyle Walker. You can name their team and you can't do that for many other teams in the Premier League. I look at Toby Alderweireld, Jan Vertongen and Danny Rose at the back; Dele Alli, Victor Wanyama and Eric Dier in midfield, and you've got the best striker in the league in Harry Kane.
They are going to be really, really close and a couple of signings might take them to the next level, which is the frustration for all Tottenham fans. Wembley will be a problem for them, I must admit, but I think Tottenham will go very close and I wouldn't be surprised if they win the title this year.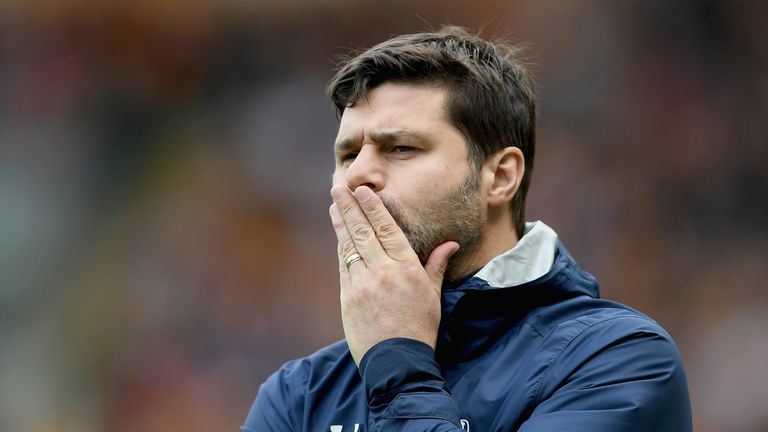 What's still to do?
Mauricio Pochettino would like to bring in another right-back I'm sure. You've got Dier who can play centre-back and Wanyama played centre-back at Celtic so that area is not a problem, but I think there's a problem if Christian Eriksen or Dele Alli picks up an injury.
I think Barkley would be the perfect player to do something different and I wouldn't even be surprised if they put in a late bid for Wilfried Zaha.
Realistic target for the season
I absolutely believe that the title is a realistic target as they are progressing; they were third two years ago, second last year. They've got the best striker, they've got Alli who - alongside Kevin De Bruyne - is the best in that position. I think Tottenham and Man City would be my two favourites to win the league.

MAN CITY
Sum up their business so far
REDKNAPP: I don't know how the new goalkeeper, Ederson, is going to do as it's hard to find the right one. They've spent a lot of money on him and he's a good one, but they had a good one in Joe Hart. I think they need a keeper who makes saves; the keeper last year was not good enough and was all over the place.
Every game last year, John Stones had to play with a different centre-back. I think that to see him play alongside Vincent Kompany this season will be great and they can also play three at the back now. They've got Benjamin Mendy and they've got Kyle Walker so you can help to protect Kompany if you've got him in the middle.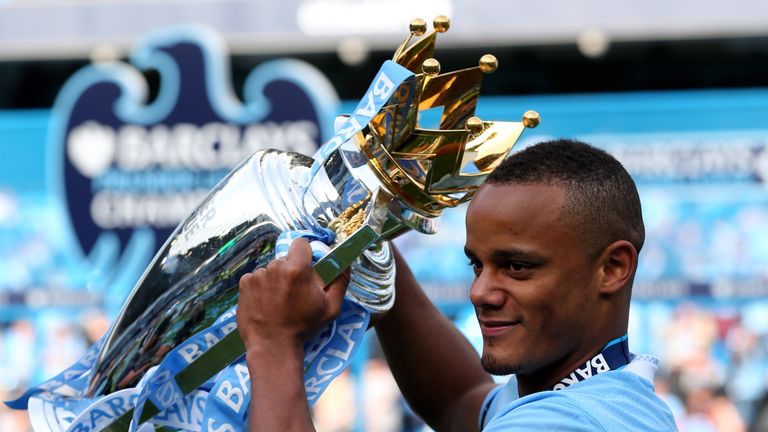 What's still to do?
I wouldn't be surprised if they get one more player in. I'm still surprised they've not gone for Virgil van Dijk but they must feel that they can keep Kompany fit - they must've found something. I think he's the key to Man City's title and it's not very often you talk about a centre-back in that way.
Realistic target for the season
If you said to me now that I had to have £10 on someone, I'd put it on Man City. It's on one condition, and that condition is that Kompany stays fit. If he doesn't play at least 80 per cent of the games, I don't think Man City can win the league.
LIVERPOOL
Sum up their business so far…
CARRAGHER: I was expecting Liverpool to do more business. At the end of the season, Jurgen Klopp said 'the work is done' - but what he meant by that was that he had identified the targets and it was now a case of going and getting them.
I don't think there's an issue with the owners and I think there is money there. They bid very high for Naby Keita, but Leipzig wouldn't sell, and they would spend big money on Virgil van Dijk if that deal could happen.
So Klopp knows who he wants and he's maybe not prepared to go for a second or third choice, if there even is one. The Keita deal is dead now and who knows what will happen with Van Dijk. It could go to the wire and isn't looking promising from Liverpool's point of view.
They were the two main targets and if things stay this way there will be disappointment among Liverpool supporters - and also the manager and the club.
What's still to do?
Last year we said the squad didn't have enough numbers and I would still say they are a centre-back short, so if they don't get Van Dijk they need to go and find another option.
Up front, with Danny Ings coming back from injury and Dominic Solanke coming in, they have got four or five options and Klopp only plays with one striker. Mo Salah adds something and Philippe Coutinho could drop deeper into a midfield three. So I look at it and say they are a centre-back and maybe a midfield player short. That's why Klopp has identified players in those areas.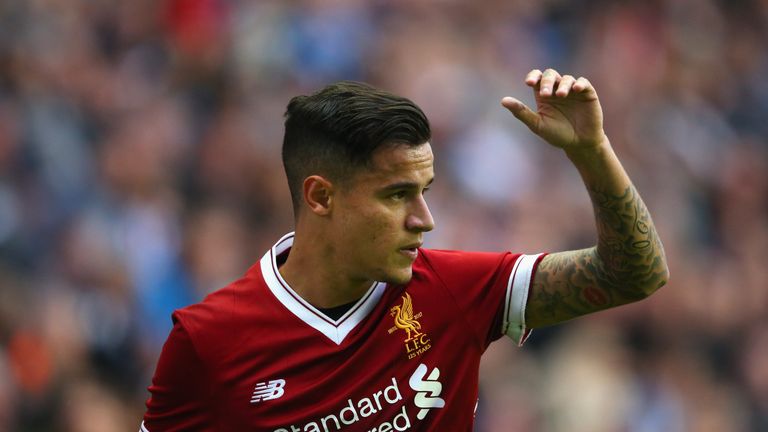 Coutinho's future is massively important. Liverpool just can't afford to lose him because he is so good and because of the message it sends out to the world. What will the supporters and Klopp think if they lose their best player?
Obviously when Barcelona or Real Madrid come calling, that's a problem. Man United couldn't keep Cristiano Ronaldo when Real Madrid wanted him and I'm sure Coutinho would love to play for Barcelona one day, that's normal, but he's signed a five-year deal and the club are in a position of strength. They have to make him stay for another 12 months because Klopp wants to build something and he can't afford to lose one of his best players.
Realistic target for the season
I'm not going to say they've got a great chance of the title. With the added burden of European football and more games, a good target for Liverpool would be a top-four finish and a trophy.

ARSENAL
Sum up their business so far…
REDKNAPP: I don't think they've done enough yet. Thierry Henry has told me for a long while that he likes Alexandre Lacazette and I'm looking forward to seeing him; I've watched him in the French league and he's an out-and-out goalscorer.
The interesting one is can they keep Alexis Sanchez? It's not so much who they've brought in, it's a matter of keeping him and Mesut Ozil - that's the statement. Sanchez is a great player and Arsenal need to keep him - not only that, the Premier League needs to keep him. I don't want to see him leave; I want to see him in an Arsenal shirt next season. You'd like to see him link up with Lacazette.
If you think he's going to leave in the next window, you're probably better off doing the business now and reinvesting that money. The problem is that they are running out of time and if he forces the move through and then you end up with nobody else, it's not going to be ideal for Arsenal. The pressure will come on them very early if things don't go well and there'll be the doubts about whether they should have kept Arsene Wenger on, and they don't want that.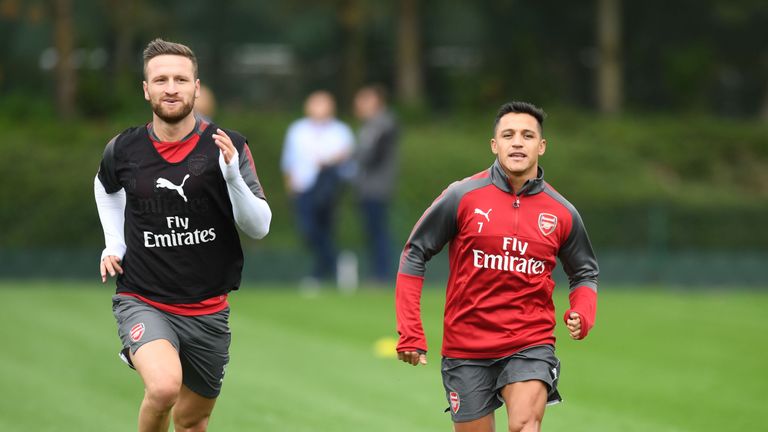 What's still to do?
I still think they need to strengthen defensively. There's been talk about Virgil van Dijk; Liverpool and Chelsea seem to have got ahead in that race but I think he'd be a great signing. If you were to put Laurent Koscielny and Van Dijk at the back, that would be a good-looking side. They've got Koscielny, Shkodran Mustafi, and Per Mertesacker has come back into the equation, but I think Van Dijk is the best defender in the Premier League and it'd be an amazing signing.
Realistic target for the season
They've got to get back in the top four. It bores the fans because they want to be winning titles and I know Thierry - it's his team - wants to see them challenging for the title this year. I think if they were to get close and get to six or seven points behind the winners, I think Arsenal fans would settle for that as long as they get a cup as well.

MANCHESTER UNITED
Sum up their business so far…
CARRAGHER: Going from sixth to first is a big jump, so have they brought in enough? You could say they were hindered last season by going so far in cup competitions, but they finished in the sort of position they've normally been in since Alex Ferguson left the club. I still think they are a little bit short of winning the title, but I think they will be a lot stronger. Jose Mourinho is notoriously successful in his second season.
Romelu Lukaku will score goals in the games where they struggled last season, but I don't think people should forget how good Zlatan Ibrahimovic was last season; before he got the big injury he was a contender for Player of the Year. Lukaku has got a lot to do, but I think he will get goals, as he has done throughout his career. But will he get goals in big games for Manchester United or in the Champions League? We don't know that yet.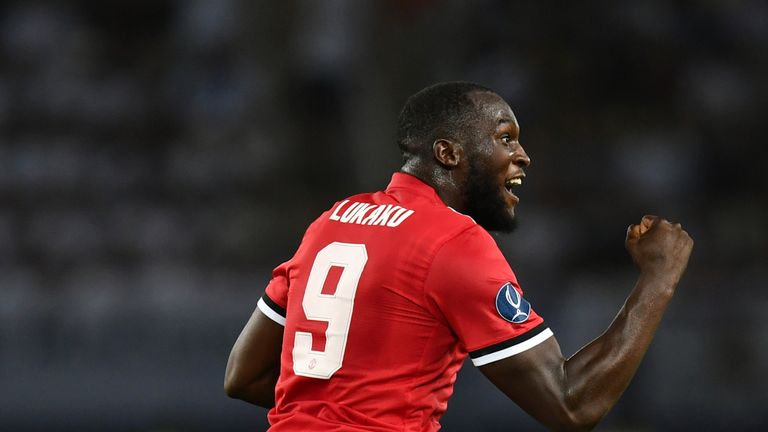 Nemanja Matic is clearly an upgrade for Manchester United in an area that was a problem for them, especially with Michael Carrick getting older. He has been back in the Premier League for three-and-a-half years and for the first 18 months I thought he was one hell of a player, but since then he has gone off the boil.
He did well as Chelsea won the league last year, but he didn't go back to the level of 2014/15 and Cesc Fabregas was playing a lot more in the second half of last season. At 29, I can understand why Chelsea sold him but it's still a good signing for Man United as there are not many of those players about. Mourinho knows him and he's won two titles, but can he get back to being the player I saw in 2014 and 2015?
What's still to do?
Mourinho wants a wide player. Ivan Perisic is a good player, but it doesn't look like that's going to happen and I think they've still got plenty of players who can play in those positions; Marcus Rashford, Anthony Martial, Henrikh Mkhitaryan or Juan Mata.
Realistic target for the season
I don't think they will win the league, but they will have a real title challenge. I see the title being between Man City and Chelsea, personally.

EVERTON
Sum up their business so far…
CARRAGHER: Last season they finished seventh and I don't see them finishing any higher, but the points difference between Everton and the teams above them will be a lot closer.
I like Jordan Pickford and Michael Keane as signings - and they could look like bargains in a year or two with the prices they paid. Everton will be hoping they go on and become regulars for their country - and they should do that.
Wayne Rooney is a great signing for the club, for the player and for the Premier League, and I think Davy Klaassen will bring plenty of experience and will play in the role Tom Davies played in last season - though there will be plenty of games for Davies to play in. You can't expect a 19-year-old to play in every match.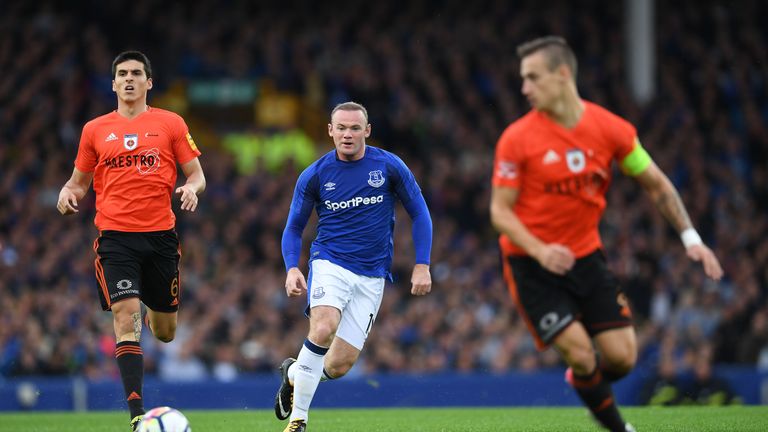 What's still to do?
Losing your top goalscorer, as they have with Lukaku, is a big thing. As well as goals, he added pace and power and, for all the signings they have made, I don't think they have replaced that.
They are still lacking pace and I expect them to go into the transfer market and rectify that. I see them buying two more players - one striker and then maybe Gylfi Sigurdsson, who is very expensive, but when you look at his stats they are right up there with the best players in the league.
Realistic target for the season
If they finish seventh and get closer to the top six than before then it will have been a good season. The big thing for Everton is to win a trophy after so long without one, so they'll want a good cup run. Winning the Europa League is probably their best chance of getting in the Champions League, so while it can cause problems with their league form that is a competition they will want to do well in.