Jose Mourinho insists playing at Anfield is "beautiful" and is adamant his Manchester United players will not be intimidated by the atmosphere when they visit Liverpool on Saturday.
United will put their unbeaten Premier League record on the line as they seek to extend a seven-point gap in the table over Jurgen Klopp's side, live on Sky Sports Premier League.


Mourinho's side are expected to be greeted by the type of hostile of reception typically reserved for Liverpool's fiercest rivals but the United manager has backed his players to thrive in it.
"This is quite funny for me because when people speak about big atmospheres it looks like we don't like them," Mourinho said.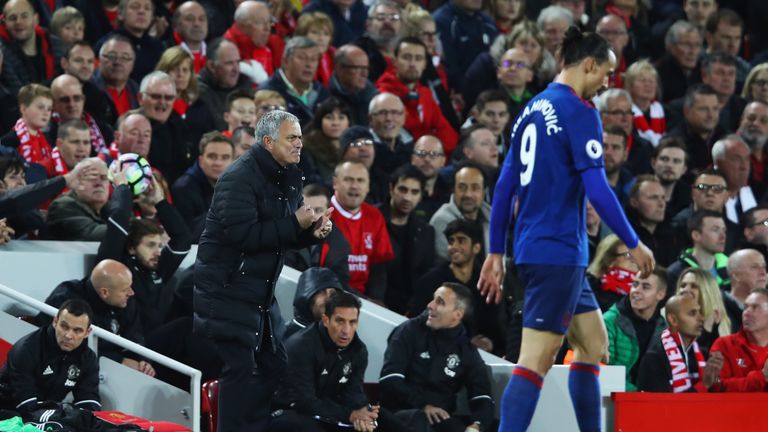 "It looks like it is a big problem for us to go a certain place and to face a big atmosphere. It is something that we want. It is something that if we could have in every match, we would have in every match.
"When Barcelona played against Las Palmas with an empty stadium, do you think the players were happy with that? Do you think the Las Palmas players wouldn't prefer to play in a Nou Camp that is full with a great atmosphere?
"You are speaking like Anfield like it is a big problem. It is a satisfaction. That is what we want. I have never seen a player to complain that 'oh this atmosphere was very strong'.
"We go to play against a big team with a big tradition, in an amazing stadium with great tradition.
"We know the fans have huge animosity against Manchester United historically but this is what we want.
"So we are very happy in our careers to have one more opportunity to play in these beautiful conditions. It is beautiful to play at Anfield. Beautiful."