In the latest Class of '92 diary, Phil Neville discusses Paul Pogba's influence, the importance of the Carabao Cup and what he'd do with the Super 6 £1m jackpot.
Pogba is available after suspension for Jose Mourinho's side, who take on Championship promotion hopefuls Bristol City in front of the Sky Sports cameras in Wednesday's quarter-final.
Read on for Neville's take on Pogba's value to Mourinho's side, as well as for his verdict on Romelu Lukaku's recent 'non-celebrations' and why there can be no "sugar-coating" when it comes to Henrikh Mkhitaryan's struggles to hold down a regular starting place...


Pogba's influence
When I see Manchester United without Paul Pogba I see a team which goes from one who can swat away teams by three or four goals to one that's workmanlike.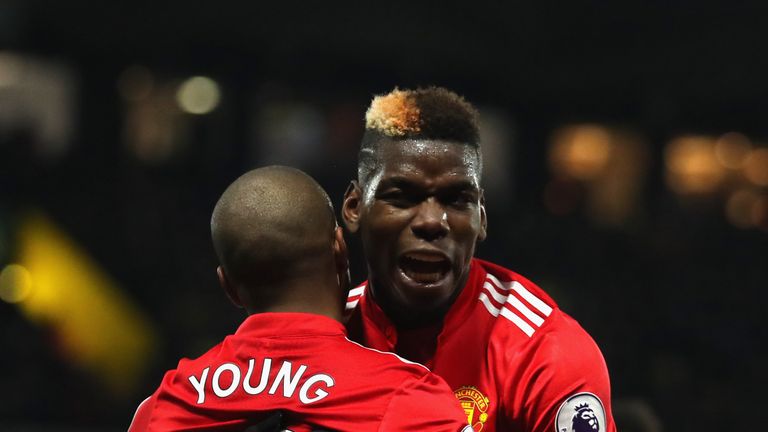 Pogba is a leader in what he does. He makes United more enjoyable to watch and he frees up the attacking players with his understanding with Romelu Lukaku, Jesse Lingard, Anthony Martial and Marcus Rashford.
As a forward he gives you that spark and arrogance. When he doesn't play it becomes more predictable and his unpredictability when United play is really important.
Lukaku's anger
Lukaku enjoys playing with Pogba and hopefully that will help improve his mood.
The concern about Lukaku is he's played a lot of games. In an age of sports science, Jose seems to go against that and has put full faith in him.
I feel for Lukaku because whenever he scores he gets criticised and he could score 25 goals this season and barely receives any praise for doing what the manager brought him in for.
I think his lack of celebration definitely indicates his anger at the criticism. I could understand it against Bournemouth but there's no better feeling in the world that scoring a goal so I'd like to see him start enjoying it again.
Goalscoring, for a centre-forward under pressure, is so important so show your team-mates and supporters that you are happy to be contributing.
Springboard to success
The Carabao Cup is a springboard to go on and be successful at the end of the season. Jose Mourinho is not one to prioritise because he knows the importance of winning trophies.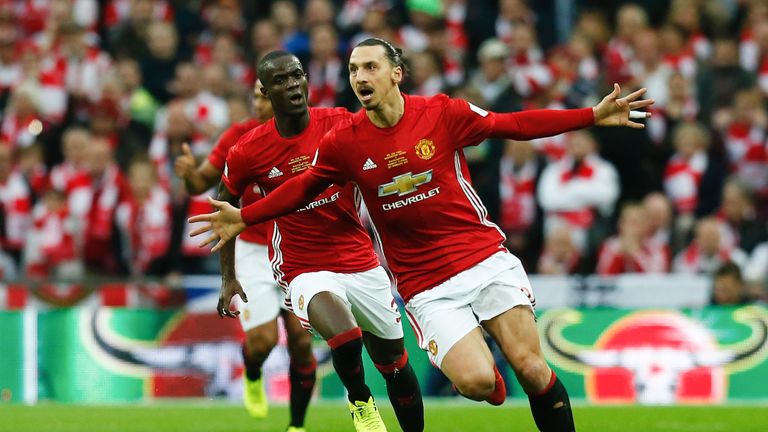 The semi-finals on paper could be like the Champions League and this competition is becoming increasingly important because it is so difficult to win trophies.
There are good managers out there without any silverware so you should never take winning trophies lightly. You enter the competition to win it and that is what Jose, despite making a few changes, will be planning to do again.
Character key
Gary highlighted at the weekend how many players from Sir Alex Ferguson's era are still at United - and I think what it shows is how good a judge Sir Alex was.
He brought players who were going to stay around and you've got to be a certain character to play under Jose; similar characteristics to what Sir Alex looked for.
Ashley Young is a good example. He works hard and is a winner, so it is no coincidence that a lot of Sir Alex's players are still there.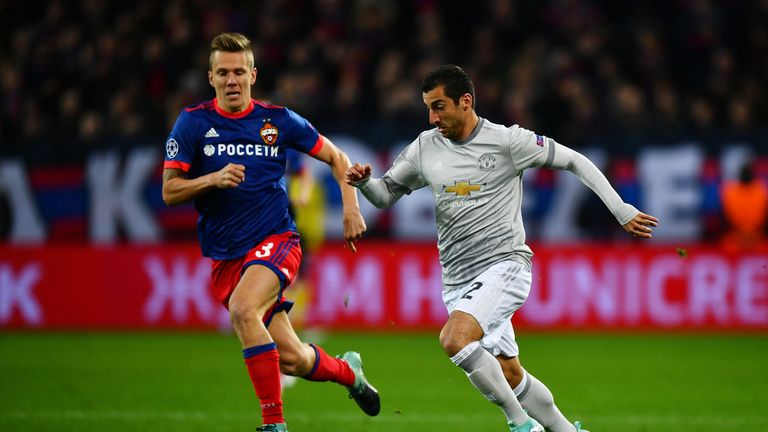 Yes, they've spent a lot of players but maybe there are fewer and fewer players of that mentality available. You need to have them in the spine of your team.
There's a lot of criticism of Jose's treatment of Henrikh Mkhitaryan but he ultimately didn't deliver when he's played. He's not unlucky, he's lucky he gets to play for United.
Under Sir Alex, if I didn't perform I wasn't in the team. People need to stop sugar-coating it. If you don't perform then you don't get in the team or a new contract, it's not Jose being personal, it's business.
Brighton 0-0 Watford
Man City 4-0 Bournemouth
Southampton 3-1 Huddersfield
Stoke 0-0 West Brom
Swansea 0-2 Crystal Palace
West Ham 2-0 Newcastle
Winter break
If I were to win the Super 6 £1m then I think I would get undersoil heating installed at Salford City to prevent any more games being called off, then also get some heated seats for the fans.
After having two successive games called off there's certainly no danger of tiredness for going into Christmas and we're champing at the bit to get back into it.
You want to keep the rhythm and it was a big disappointment to have another game postponed, but it is now about focusing on picking up where we left of and maintaining our lead at the top of the table.
If I was to spend the £1m on bringing in a player I'd love to loan Marcus Rashford for one or two games! He's a Manchester lad who would really give us a spark and the fans would really enjoy seeing him play.