Football fans more confident in reporting abuse, say LGBT alliance group
Kick it Out figures show a 59 per cent rise in the number of reports of discriminatory abuse
By Calum Wilson
Last Updated: 07/03/18 2:58pm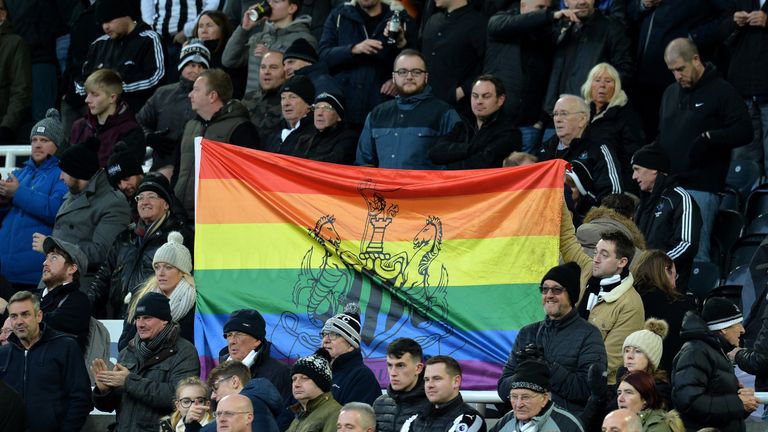 Pride in Football say the increased visibility of the LGBT community in football makes supporters more confident to report abuse and discriminatory language.
It comes after Kick it Out, sport's equality and inclusion organisation, revealed there has been a "significant" rise in the number of reported incidents of discrimination within football.
Kick it Out say it has received over 300 reports relating to 282 incidents of discriminatory abuse, through to the end of 2017 - which refers to approximately the first half of the current season.
The figures, which cover professional leagues, grassroots football and social media, show an increase of 59 per cent from the same period last season (177 incidents).
In the last four years, the number of LGBT fan groups affiliated with the alliance group Pride in Football (PiF) has increased from its four founding members Gay Gooners (Arsenal), Proud Canaries (Norwich), Canal St Blues (Manchester City) and Proud Lilywhites (Tottenham) to over 40, recognised by clubs in the English Football League and Premier League.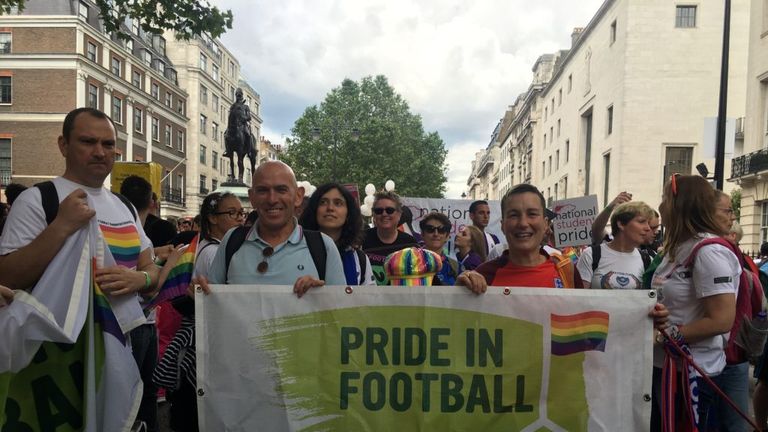 The groups work hard to increase their visibility in football stadiums and on social media, and PiF believes the growing presence of the LGBT community has contributed to an environment where football fans are less likely to ignore abuse.
In a statement, Pride in Football said: "In the last years, the growing number of groups have helped make visible and vocal a significant part of the football community previously ignored and often alienated - by offensive and discriminatory language and behaviour as well as by a lack of response to incidents by clubs and other authorities.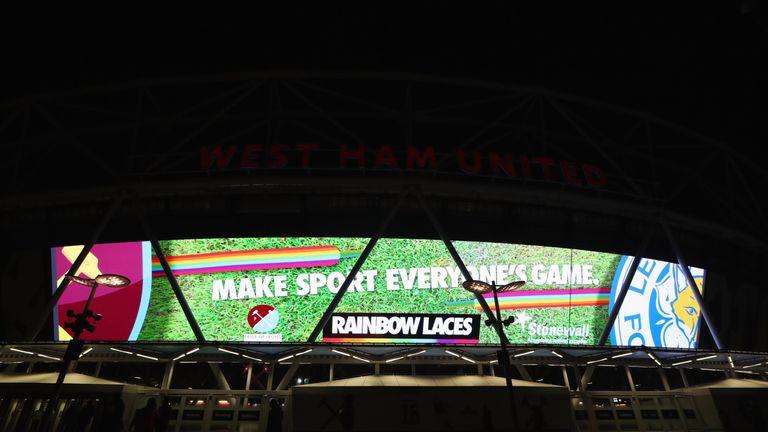 "The visibility of this community in football through group banners in stadia and a presence on social media has empowered not just LGBT+ fans but supporters in general to challenge unacceptable incidents.
"This, in addition to the growing awareness of how to use the Kick it Out app, must be a major factor in the increase in reports of homophobia.
"Though the need for the reports is lamentable we applaud the increased confidence of supporters to take issue with others tarnishing their match days."