Dulwich Hamlet seek temporary groundshare amid threat of eviction
By Sky Sports News
Last Updated: 07/03/18 7:48am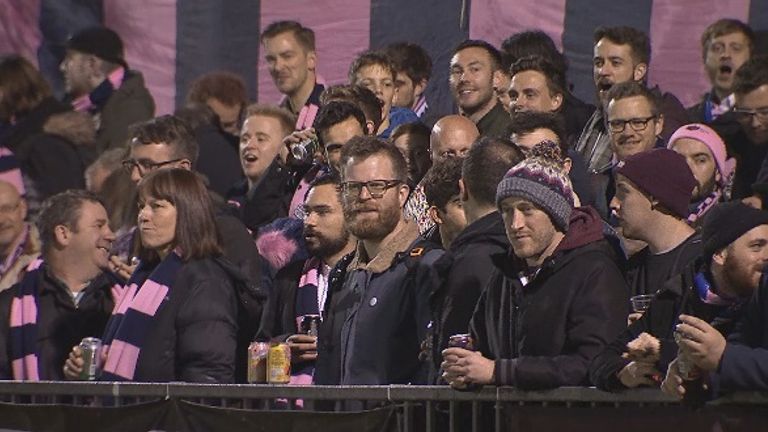 Dulwich Hamlet are talking to other clubs in south London about a possible groundshare for the remainder of this season, after the team was banned from playing again at its home stadium of Champion Hill.
The Bostik League Premier Division side have been hit with a back-dated rent bill of £121,000 from the property company that owns the land on which their ground stands.
Meadow Residential LLP have told the club it will not be allowed to play at Champion Hill again, until the bill is paid.
The team regularly get attendances over 2,000 for home games and went top of the table after a 3-1 win at big-spending Billericay Town on Tuesday night.
Southwark Council recently rejected Meadow Residential's plans for a housing development on the site, which would have seen Dulwich move to Greendale Playing Fields, adjacent to the existing ground.
Former England international Rio Ferdinand, who is good friends with Dulwich boss Gavin Rose, saw a £10m bid to buy the Champion Hill ground rejected last month.
Dulwich have six home games remaining this season - the first of those is a week on Saturday. Club officials are now talking to a number of other clubs in the local area, to see if they can fulfil their fixtures elsewhere.