Steve Bould and Jens Lehmann made to wait on Arsenal futures
By Rob Dorsett
Last Updated: 15/05/18 9:57am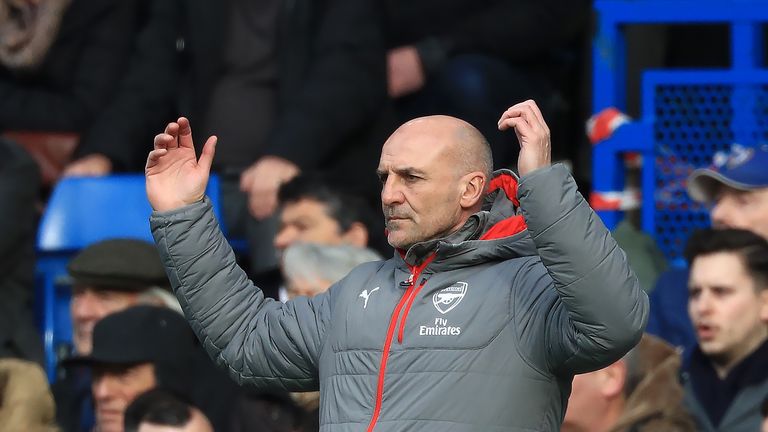 Arsenal want Steve Bould and Jens Lehmann to remain at the club, but are unable to offer any assurances over their future until a new manager is appointed, Sky Sports News understands.
The pair are yet to discuss whether they have a future at Arsenal following Arsene Wenger's departure from the Emirates.
As part of a major reorganisation, coaches Neil Banfield, Gerry Peyton and Tony Colbert are leaving the Emirates, along with highly-respected physio Colin Lewin, and Paul Johnson and Boro Primorac, who were also key members of Wenger's support staff.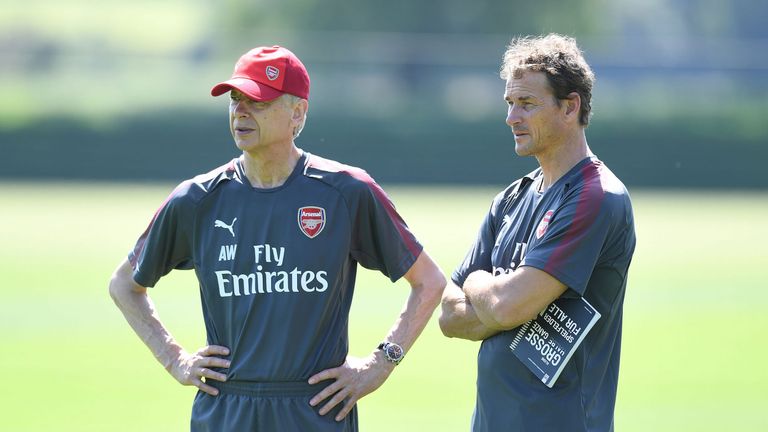 Mikel Arteta is now favourite to become the new Arsenal manager, but Julian Nagelsmann, Leonardo Jardim and Massimiliano Allegri are also under consideration.
Bould, who was Wenger's assistant for six years, spent four seasons with Arteta at Arsenal before the Spaniard called time on his playing career in 2016 and joined Pep Guardiola's coaching staff at Manchester City.