Justin Kluivert has hit out at Ajax for allegedly trying to sell him to Tottenham and claims he will not sign a new deal.
The 19-year-old has been attracting the interest of a series of top European clubs after an impressive season in the Eredivisie with 10 goals from 27 appearances.
Manchester United are reported to be among those monitoring the youngster, whose father is Barcelona legend Patrick Kluivert.
Speaking to Volkstrant, Kluivert made clear he will not sign a new Ajax deal because he claims the club wants to sell him to Tottenham.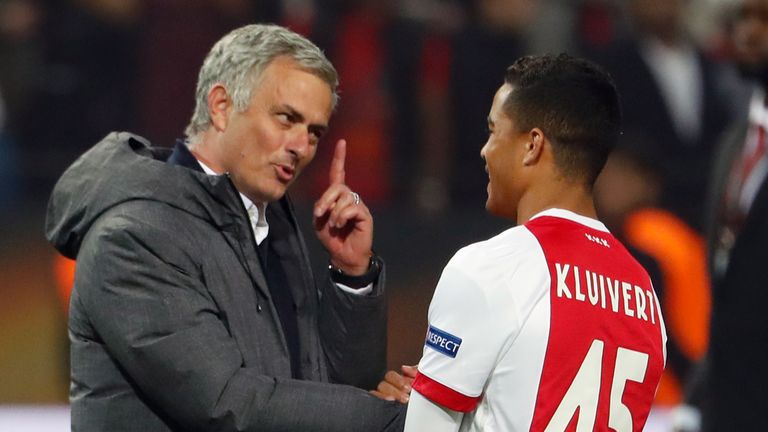 "I'm not renewing my contract at Ajax. Too much has happened," Kluivert admitted.
"The decreasing morale, lack of confidence, trying to sell me to Tottenham without me knowing.
"I heard about that at the last minute. That says nothing about Ajax, but about the people in the club.
"They do want they want. I get that feeling again, they do what they want."
The youngster also went on to criticise the coaching set-up at the club, claiming trainers do not get enough time to work with the squad before being moved on - something he believed creates instability.
"Ajax change coaches too easily. They do not really get a chance.
"You notice our trainer that he is not really comfortable. You also saw that with Marcel Keizer.
"That's what boys feel. You can see how trainers behave, how they express themselves, even in the press. It feels unstable.
"The team was very close at the beginning of the season. That is no longer the case."