25 players on the move? We pick out potential transfers this summer - part two
Last Updated: 22/05/18 11:54am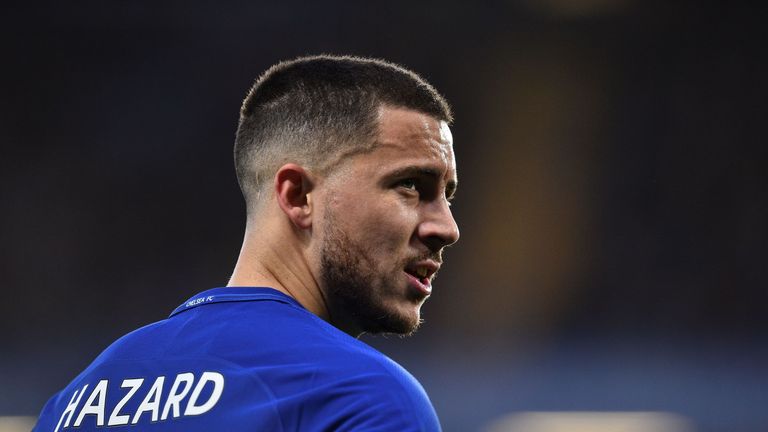 All this week we will be picking out 25 star names who could be making a move in the transfer window this summer.
The Premier League summer is open for business, though international transfers cannot go through until FIFA's system opens on June 8.
Here, we assess five more candidates linked with a summer switch, and the destinations the Sky Bet odds deem most likely...
Christian Pulisic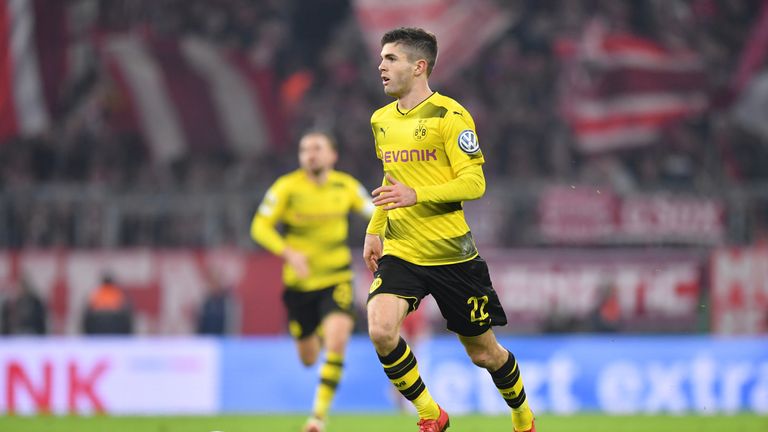 Liverpool are targeting a summer move for Borussia Dortmund midfielder Christian Pulisic, according to German newspaper Bild, with the American set to cost in the region of 60m euros (£53m). The 19-year-old winger has risen up the ranks at Dortmund, and featured 32 times in the Bundesliga this season, scoring four times and recording six assists.
Pulisic featured most prominently on the right wing in a 4-2-3-1 formation for Dortmund, meaning he would have the unenviable task of ousting either Sadio Mane or Mohamed Salah in Liverpool's starting XI, should he move to Anfield.
To join Liverpool 3/1, Bayern Munich 8/1, Arsenal 10/1
To stay at Dortmund 4/6
Danny Rose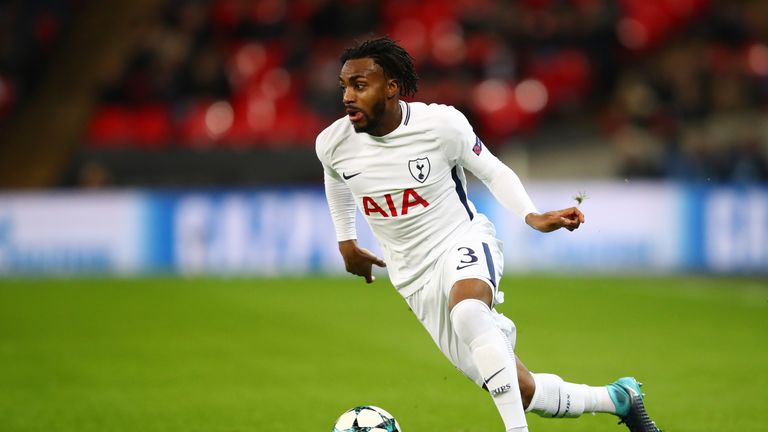 Danny Rose's Tottenham future has been the source of speculation all season after the left-back fell out of favour with manager Mauricio Pochettino. An interview with The Sun in August, where he said that "time is running out" for him to win trophies, ultimately fuelled reports he was set to leave the club.
Rose went on to apologise for his "ill-judged" comments, and though a move to Manchester United or Chelsea never materialised last summer, the England full-back will likely find his name in the gossip columns once more after starting just nine Premier League games this season.
To leave Spurs 5/4
To join Man Utd 5/2, Man City 5/1, Everton 16/1
To stay at Spurs 4/7
Xherdan Shaqiri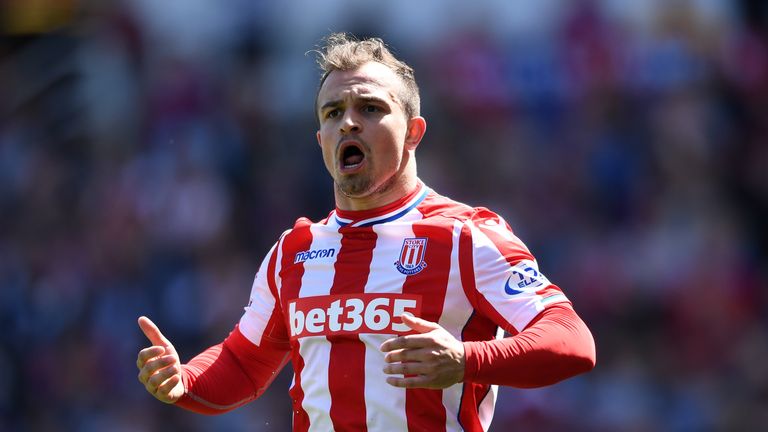 Xherdan Shaqiri will be spearheading Switzerland's World Cup campaign this summer, but he was powerless to prevent Stoke City from dropping out of the Premier League. Arguably the club's most high-profile player, the odds overwhelmingly suggest he is set to leave the Potters in search of pastures new, while earlier in May he confirmed he will hold talks with Stoke over his future after the end of the season.
Everton have emerged as favourites to sign the 26-year-old - whose contract at Stoke runs until 2020 - with a return to Inter Milan deemed the most likely destination should he favour a move abroad.
To leave Stoke 1/25
To join Everton 5/2, Inter 3/1, West Ham 3/1, AC Milan 5/1
To stay at Stoke 8/1
Eden Hazard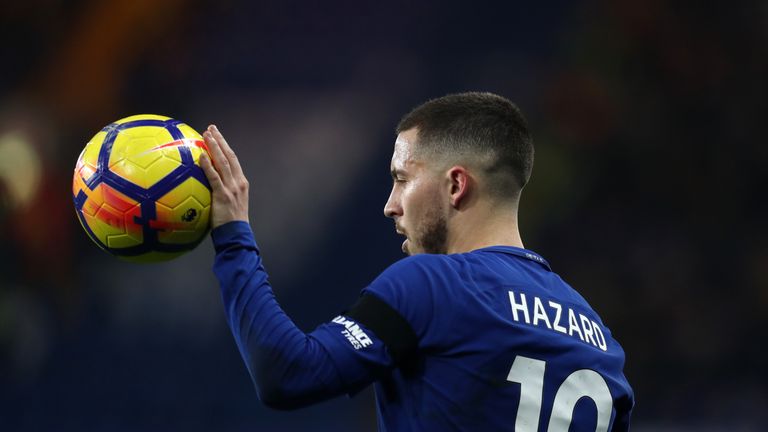 Are Chelsea set for a summer upheaval? The future of head coach Antonio Conte remains uncertain, Manchester United are interested in signing Willian, while Thibaut Courtois has refused to commit himself to the club. But should they start streaming out of Stamford Bridge, no departure would hurt greater than that of Eden Hazard, who admitted he is taking his time regarding a contract extension as he awaits the arrival of new players.
Hazard reaffirmed this stance in an interview with the Evening Standard on Monday, but while Chelsea fans will be buoyed by his determination to wrestle the Premier League back from Manchester City, there will be a lingering fear this summer that Real Madrid will make them an offer they cannot refuse.
To leave Chelsea 11/10
To join Real Madrid 11/8
To stay at Chelsea 4/6
Gareth Bale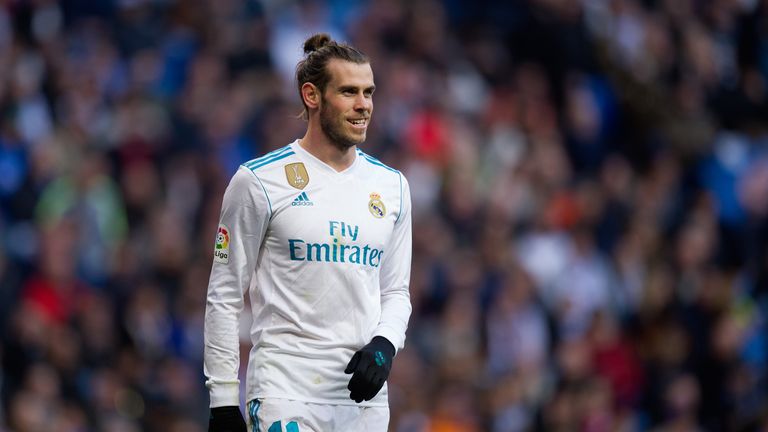 Having been a periphery figure in the Champions League knockout stages, Gareth Bale will be hoping his league form (eight goals in his last eight games) sways Zinedine Zidane when the Frenchman picks his starting XI for the Champions League final on Saturday. Bale has played just shy of 100 minutes in Europe since February, while the decision to haul him off at half-time in their quarter-final second leg against Juventus added to the speculation his days at the Bernabeu are numbered.
"You can never rule out anything in football," Bale told Bild when asked about a potential move to Bayern Munich, while the Wales international has also been regularly linked with a move to Manchester United.
To leave Real 8/11
To join Man Utd 15/8, Tottenham 7/2, Bayern Munich 8/1
To stay at Real - Evens
Follow our online Transfer Centre from 7am to 11pm each day for the latest transfer news and gossip.