Mexico foward Hirving Lozano backed for Premier League by manager Juan Carlos Osorio
By Danny Gallagher
Last Updated: 18/06/18 9:27pm
Mexico's goalscoring hero Hirving Lozano has been backed to play in the Premier League by manager Juan Carlos Osorio.
Lozano, who has been linked with a move to Everton, was the match-winner as Mexico pulled off a shock victory against defending world champions Germany in Moscow.
Mexico pushed Germany back in the match and hit on the counter to take a 1-0 victory and all three points to make an early march in Group F.
Osorio believes his man-of-the-moment Lozano has everything it takes to play in the English top flight, and insists any team willing to take a chance on the 22-year-old will be rewarded.
"I think Hirving, since he moved to PSV Eindhoven, I think he has made the next step up. He's an unbelievable prospect," Osorio told Sky Sports News.
"His pace, his ability to take people on makes me believe that he is a player that will go very far, hopefully he can show that in the next game.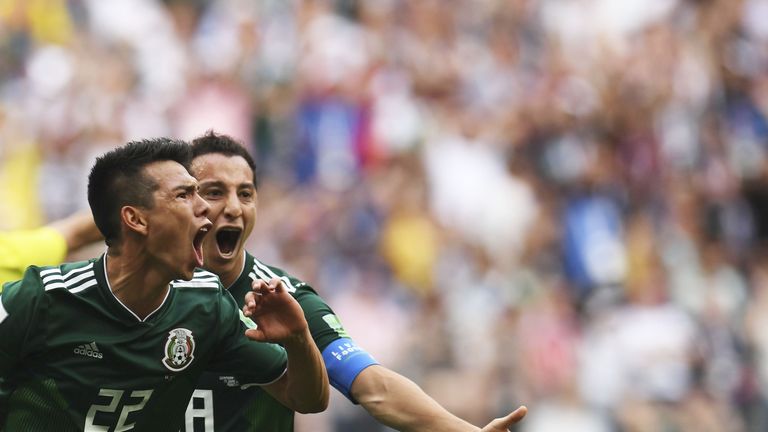 "I just think that whoever takes a chance on him will do well. His pace and again his ability to take people on, he can play in any league and any place.
"I think he will be able to - and he has the tools to play - in the Premier League."
The 57-year-old boss has received plaudits for his side's opening performance, and admits he had decided on a game-plan after seeing Germany's recent performances in friendlies.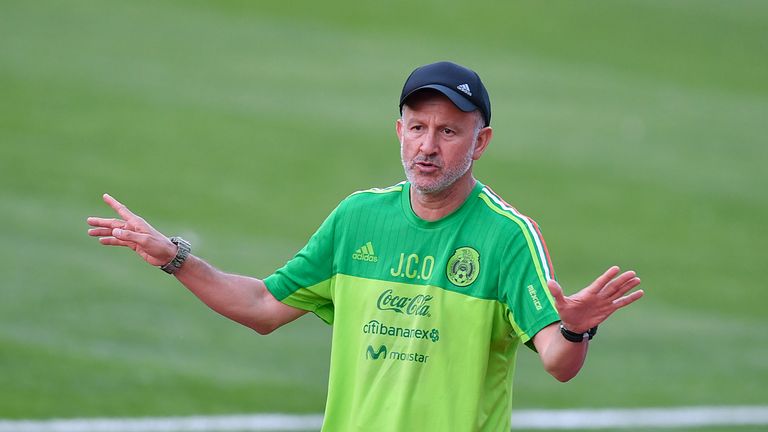 "We decided a plan a couple of months ago and confirmed the plan once we saw Germany against Spain, Brazil and their final preparation game against Saudi Arabia in Leverkusen, a game that I watched live.
"We prevented them from playing a top, top game. We put a lot of pressure on them and made their lives very tough and very difficult.
"I think we can go far, yes. I think it's too soon to say we can win the World Cup. But watching the other games and seeing the way we performed yesterday I honestly think we can compete against any team."