Harry Maguire's estimated value doubled after World Cup, but how have other England team-mates fared?
Last Updated: 16/07/18 12:48pm
Harry Maguire's estimated market value has doubled since his World Cup heroics with England, but have his team-mates also increased their worth?
21st club - strategic advisors to football club boardrooms - have crunched the numbers to come up with an estimation on how each player in England's starting XI may have improved their transfer market value following the World Cup in Russia.
Leicester defender Maguire has seen his estimated market value jump from £25m to £50m - doubling his worth - after a superb tournament that saw him score in the 2-0 quarter-final win against Sweden.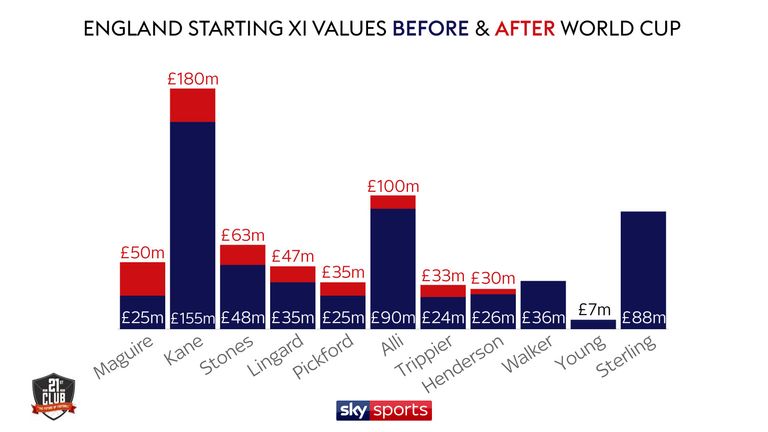 Golden Boot winner Harry Kane saw an increase of £25m from £155m to £180m, putting him well ahead of any other England player in 21st club's estimated market values.
Tottenham team-mate Dele Alli also hit the £100m figure barrier after his performances - rising from £90m to £100m - with goalkeeper Jordan Pickford also seeing a £10m increase from £25m to £35m.
The estimated market value of Manchester City defender John Stones went up by £15m and he is now thought to be worth £63m, while Jesse Lingard saw an increase of £12m, now estimated at a value of £47m.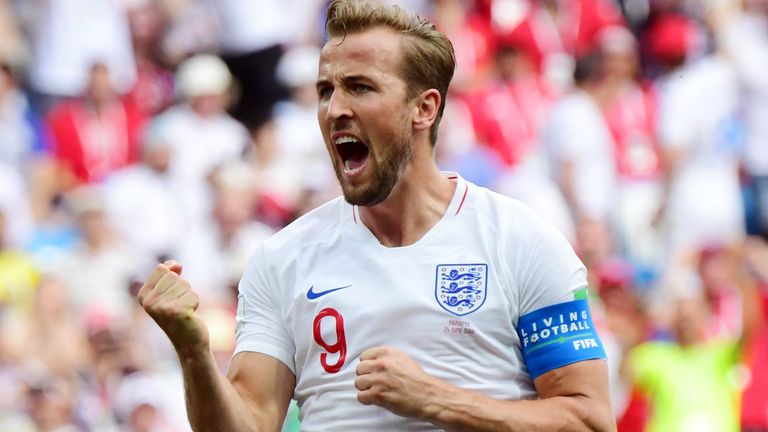 Kieran Trippier - who impressed with his set-pieces in Russia - has also seen a small increase of £9m, now at £33m, while Jordan Henderson has also seen a small jump to £30m, with his estimated market value increasing by £4m.
Three players in the starting XI for England did not see a rise in their value by 21st club, with Kyle Walker (£36m), Ashley Young (£7m) and Raheem Sterling (£88m) staying the same.