Is the importance of dribbling underrated? Adam Bate speaks to youth coaches on the continent and discovers that the obsession with possession is now over because dribbling is a priority once again…
Eden Hazard is among the most fouled players in the Premier League. He also happens to be arguably the best. Meanwhile, Wilfried Zaha is wondering whether his leg needs to be broken before serious action is taken against his markers. The dribbler remains a target in the modern game. It was ever thus. Danger men just have to be stopped.
The link between dribbling and creativity is clear. Hazard and Zaha were the two players in the Premier League with the most completed dribbles last season. While it is no surprise that they were also among the most fouled, what's really significant is that all five of the top dribblers in the competition were also among the top 15 creators from open play.
If that list is expanded to the top 17 in the two categories - completed dribbles and chances created from open play - the majority of the names on each list appear on the other one too. It is a group that includes Mohamed Salah, Leroy Sane, Kevin De Bruyne, Raheem Sterling and Willian.


Of course, it is not necessary to be a dribbler to create chances. Cesc Fabregas proves that. Not necessary, but it does help. The statistics show that if you are a dribbler then you are likely to be able to create chances. This makes sense because dribbling past a direct opponent means breaking the defensive line and opening the game up for your team.
It may seem simple but this was a point that was nevertheless in danger of being lost amid the excitement generated when Barcelona and Spain were dominating club and international football respectively around the turn of the decade. The conclusion was that they had found a better way.
Pep Guardiola himself never lost sight of the fact that Lionel Messi's ability to skip beyond opponents with ease was an integral part of his Barcelona side's success. Indeed, the term 'tiki-taka' was somewhat pejorative even among its most famous exponents.
Even so, it was open to misinterpretation and this gave rise to an obsession with possession for those who viewed that style of football as a triumph of the passing game rather than a passing and dribbling game.
The consequence of this could be seen at the World Cup in the summer where Spain, and especially Germany, appeared to lose their purpose. "Football changes," explained Carlos Alberto Parreira, head of FIFA's technical study group and winner of the World Cup as coach of Brazil in 1994. "Possession of the ball is no longer a must."
Peter Hyballa saw the warning signs in German football long before their humiliation in Russia. So much so that the former Borussia Dortmund and Bayer Leverkusen coach even wrote a book on the importance of dribbling.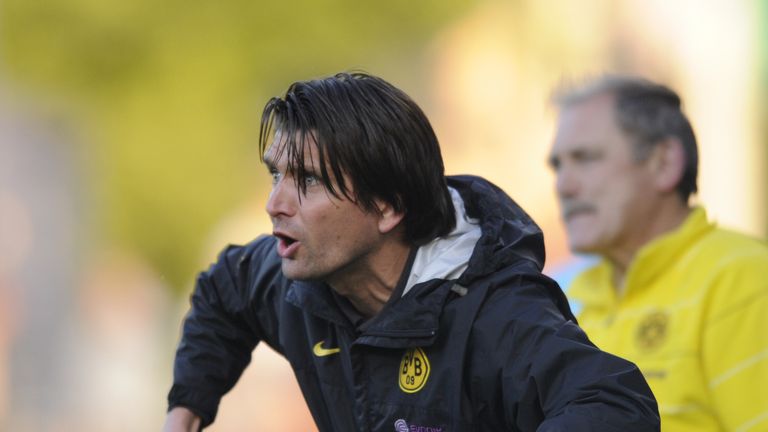 A lot of youth coaches say passing, passing, passing not dribbling, dribbling, dribbling. We have taken ideas from Barcelona, but lost the dribblers.
"There have been lots of discussions in Germany about the fact that we have a lot of passing players," Hyballa tells Sky Sports. "A lot of youth coaches say passing, passing, passing not dribbling, dribbling, dribbling. We have taken ideas from Barcelona, but lost the dribblers."
Even over in Hazard's homeland, the same problem has been identified. Bob Browaeys is a youth coach and administrator for the Belgium football federation and has witnessed similar issues. "Coaches who are focusing too much on passing are having too many two and three touch exercises and are killing the creativity of the players," Browaeys told Sky Sports.
Fortunately for the dribbler, football has a way of correcting course. Producing players who are comfortable on the ball is vital but there is a renewed appreciation that possession without penetration is not the answer if the ball is being shifted but never the opponent. The dribbler can still be the player to unlock a well-organised defence.
Hyballa, who has spent time working with former Manchester United coach Rene Meulensteen on honing this dribbling-based approach, believes a riskier strategy is needed. "It's true that playing that way is very risky because you can lose the ball," he says. "But if you are a player who is not afraid to do it, you need coaches who are not afraid to do it.
"With organised defences, if you have a good dribbler like Marco Reus or Pierre-Emerick Aubameyang, Mario Gotze or Lionel Messi, then you can win in those one-against-one situations. One against one is so important and I think it can make the difference."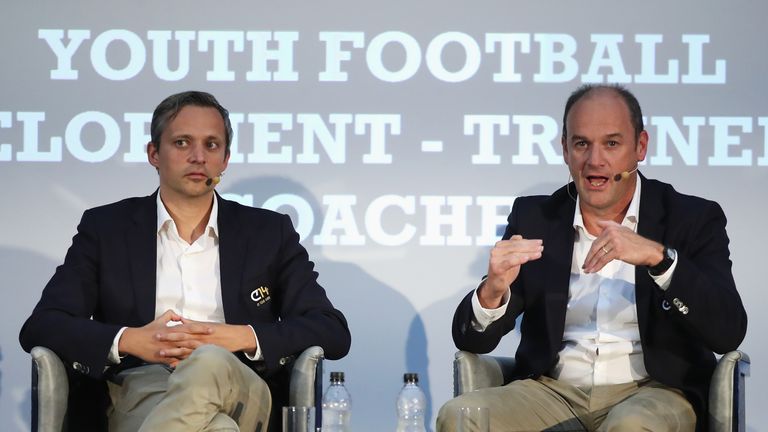 Browaeys is also increasing the emphasis on dribbling in his work with Belgium's top young talent. "I think it is the solution of the future," he says. "When you are playing against teams who are defending very low and very compact it is sometimes difficult to create chances only by passing. So a player with individual dribbling skill can make the difference.
"For me, even a central defender must be able to dribble. Then he has more solutions. When a player has the ball there are three options. He can dribble, pass or shoot. If it is all about passing then players are not able to find the right solution.


"Of course, it is still about making the right decisions. We don't want players who will dribble when they should pass, but we want to encourage young players to dribble because they have lots of touches of the ball this way.
"Eventually, their eyes will not be on the ball and they will be able to control it without looking, so their eyes will be up and they will see what is around them. This will also help them to make better decisions and better passes.
"When you need more time to control the ball it is more difficult to pick good passes. So this is not only about dribbling and that is why we put a lot of time into it. We think that you will produce more creative players when you focus also on dribbling."
He adds: "I also think fans like players with dribbling skills."
Supporters of Chelsea and Crystal Palace are among those who can confirm this last point. Tiki-taka tried to kill the dribbling star. But as both Hazard and Zaha know very well, just because the dribbler gets knocked down does not mean that they cannot rise up again.