Jon Parkin interview: Wrestling fitness coaches, relationships with managers and playing in non-league
Watch the full interview with Jon Parkin on Soccer Saturday from 2pm on Saturday on Sky Sports News.
Last Updated: 11/10/18 4:15pm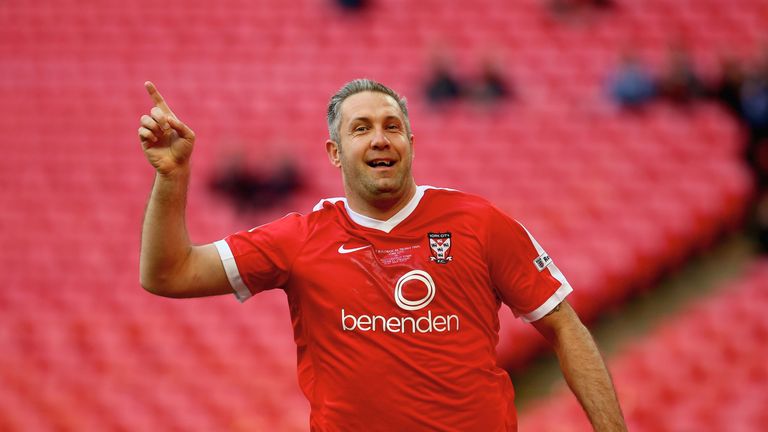 Jon Parkin is certainly one of a kind.
Now 36, the striker finds himself down in National League North with York City, having previously played at every level up to the Championship.
He is also as big a character as he is a man, with nearly as many stories to tell as he does career goals.
"I've never been one for doing weights," he says, in an interview with Soccer Saturday. "I'm a big guy and if I did I think I would get too big, and I can't run anyway!
"I used to have fitness coaches who have said I need to start doing weights and I've said: 'I'll tell you what, we'll both get naked and get on the training ground and have a wrestle, and then we'll see if I need to do some weights after that'.
"None of them have ever taken me up on it, so I never did any weights!"
Parkin made his debut for his hometown club Barnsley 20 years ago, and has since gone to play more than 600 games. He will be the first to admit that he hasn't always been the best at looking after himself, and has probably lost count of the times he has got himself into trouble with managers and coaches.
"I think if I was 18 now I wouldn't have any chance of being a footballer," he said. "Not just football-wise but character-wise in the dressing room as well.
"I can think of two clubs where I have been released because the manager thought I might be too big for the dressing room and have too big an influence. Not in a bad way but just because they want 'yes men' and I have never been one of them.
"The season is a long old slog and you have got to enjoy yourself. There's nothing worse than coming into work and thinking it's going to be boring and you're dreading it.
"I think if I looked after myself I could have stayed at a higher level for longer. I don't think I was good enough for the Premier League and I wasn't quick enough.
"But looking back would I change it? Probably not. There is no point looking back and having regrets. I've played for 20 years and when I was 15 starting out I would have snapped your hand off for that."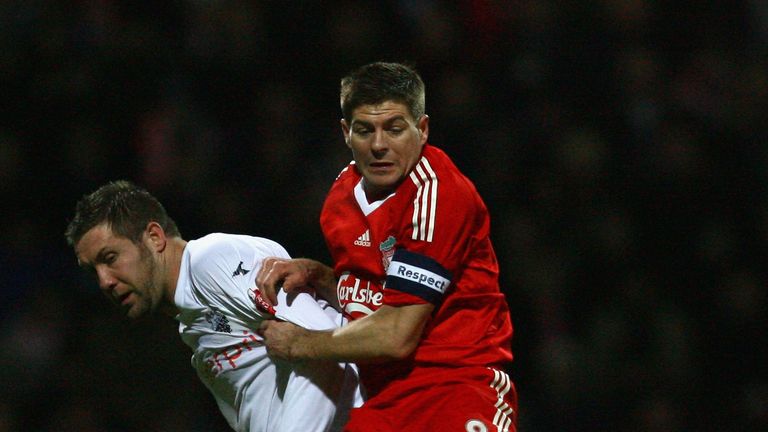 Brutally honest as ever, Parkin quickly reels off a list of managers he has and hasn't gotten on with. For him, honesty is the best policy. He is also doing his coaching badges and hopes to forge a career in the game when he eventually hangs up his boots, as long as he can do it in his style.
"I've only ever not got on with managers when they haven't been honest with me," he said. "If a manager comes to me and says: 'Look, you're X, Y, Z and not good enough for my team' then it's no problem. Its when they go about it a different way and leak stuff to the press that isn't true, that's when it gets my back up.
"I would have to be a new-school manager because everyone else is, but I link to think I would bring back some old-school stuff as well. For me football has changed since the YTS (Youth Training Scheme) stopped doing all the jobs and stuff.
"The attitudes of the kids now and the fact they've got these contracts and aren't having to put the work in. We used to have to sweep stands and clean toilets and all that sort of stuff. It was a grounding for when you do make it into the first team."
Whatever the level, however, Parkin still wants to continue playing for as long as he can.
"It's getting harder waking up on a Sunday morning but as long as I'm still enjoying it and I can contribute I'll carry on," he said. "What more would you want to be doing on a Saturday afternoon than playing football with your pals?"