Wilfried Zaha's fitness to be assessed for Crystal Palace's game at Everton
By Sky Sports News
Last Updated: 19/10/18 2:46pm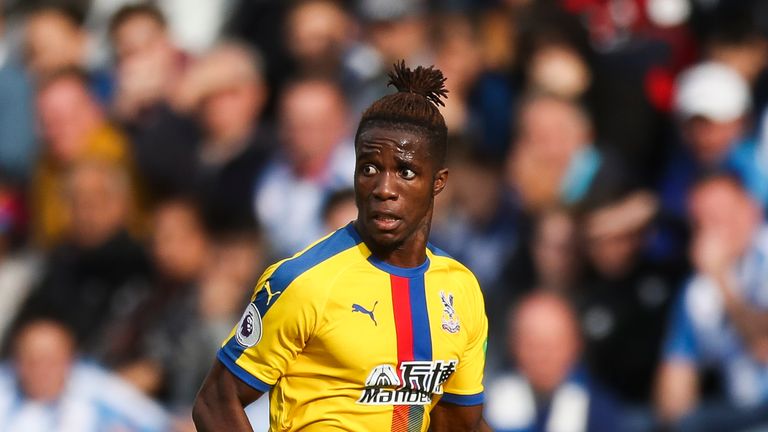 Wilfried Zaha will be assessed on Saturday to see if he is fit enough to feature for Crystal Palace at Everton on Sunday, manager Roy Hodgson has said.
Zaha withdrew from Ivory Coast's squad for their Africa Cup of Nations qualifier against the Central African Republic earlier this week with a suspected adductor injury.
Hodgson confirmed Zaha had suffered a strain but denied suggestions he was facing months out and was hopeful the 25-year-old could play some part at Goodison Park.
"I don't know where information that this was a two-month injury came from, we've never been mindful it would take a long time," Hodgson said.
"It's a strain that players get on a regular basis, some recover quicker than others and we're fortunate he is a quicker than normal 'recoverer' but it will depend on the extent on the injury whether one week is a possibility in terms of recovery.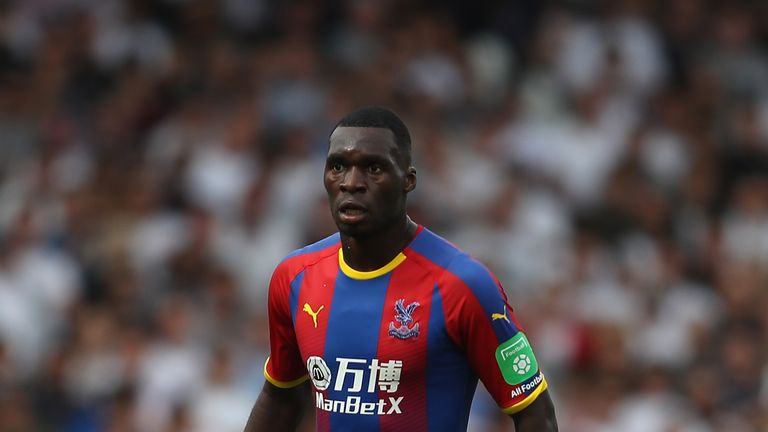 "It's good news that he's close enough to be assessed, to see if he is fit enough to play.
"But you're taking me into areas of sport science I don't feel comfortable talking about. My information is he hasn't trained with us since the injury, but they're hoping he might be able to train tomorrow.
"If he is able to train tomorrow I guess he could be available to play."
A potential return to action for Zaha on Sunday would be a boost for Hodgson, who has also shared positive news that Christian Benteke is recovering quicker than anticipated following knee surgery and could be fit by December.