England Women can inspire a generation, says Phil Neville
By Richard Cooke
Last Updated: 03/12/18 8:44pm
England Women boss Phil Neville says his team can "inspire a generation" by winning a tournament in the next three years.
England was confirmed as the host nation for the 2021 Women's European Championship on Monday by UEFA's Executive Committee at its meeting in Dublin.
It will follow next year's World Cup in France which England will also be involved in.
Neville's three-year contract takes him up to Euro 2021, when the final will staged at Wembley, and he already has his sights set on leading the Lionesses to glory on home turf.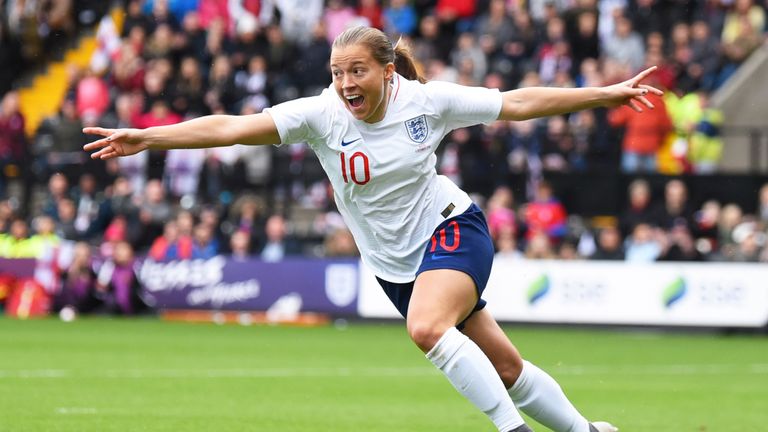 "I'm desperate to be involved in that tournament," he told Sky Sports News. "I think that will be another step on the ladder for the progression of women's football.
"I was involved in Euro 96 and I learned then about the impact it had on the country and I think this can have a similar impact, maybe in a little bit of a smaller way in terms of the growth of the women's game.
"Yes, we want to do well and we want to inspire but the biggest way to inspire is to win World Cups, to win Olympic Games, to win European Championships.
"If we do that and people say I remember turning on and seeing Lucy Bronze, Steph Houghton or Fran Kirby scoring the winning goal in a World Cup final then that's the only way to inspire the next generation."
Neville has never been involved in a World Cup having missed out as a player in 1998, 2002 and 2006 but he remembers watching inspirational performances as a youngster on the television.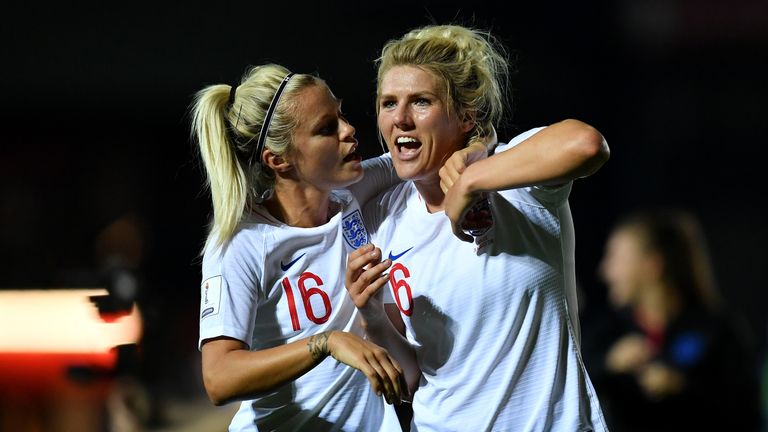 "I was inspired by watching Bryan Robson, by watching Gary Lineker score in the '86 World Cup with a plaster cast on his arm and my dad woke me up at two in the morning. That's what inspires generations and that's what we want to do in the summer," he added.
"I've got a set of players that are fantastic on the field but they are even better people. They are characters, they have desire and determination to improve, they actually inspire me.
"It's my job to inspire them but sometimes they inspire me and the next six months are going to be really interesting and I'm really looking forward to it.
"With everyone fighting and singing out of the same hymn sheet I think we've got a great chance."