Italian FA president Gabriele Gravina has labelled Cuneo's 20-0 thumping of Pro Piacenza in Serie C as a "farce" and an "insult to sport".
Pro Piacenza have now been thrown out of Italy's third division as they forfeited three games out of a maximum of four allowed, due to their first-team players being on strike over missing payments.
They could only field eight players on Sunday - seven academy teenagers and one club director - and played with seven for an hour due to a forgotten ID.
One of the academy youngsters, 18-year-old Nicola Cirigliano, was even named as the team's manager in the official teamsheet, as club staff and managers also joined in the protest.
However, FIGC rules state that a team is allowed to play should they provide at least six players in their starting line-up and so Pro Piacenza were legally entitled to start the game.
Cuneo found themselves 13-0 up inside 40 minutes and showed no signs of mercy as their opponents looked evidently not up for the challenge.
The financial crisis at Pro Piacenza is not a new scenario in the Italian lower leagues. Earlier this season fellow Serie C side Matera were expelled from the league when they forfeited their fourth game.
The Italian sporting judge deliberated whether further action would be needed, and announced on Monday evening Pro Piacenza would be expelled from the division.
"What happened in Cuneo is an insult to sport and to its founding principles," Gravina said. "In this surreal situation the FIGC had the duty to respect all the rules and so we did.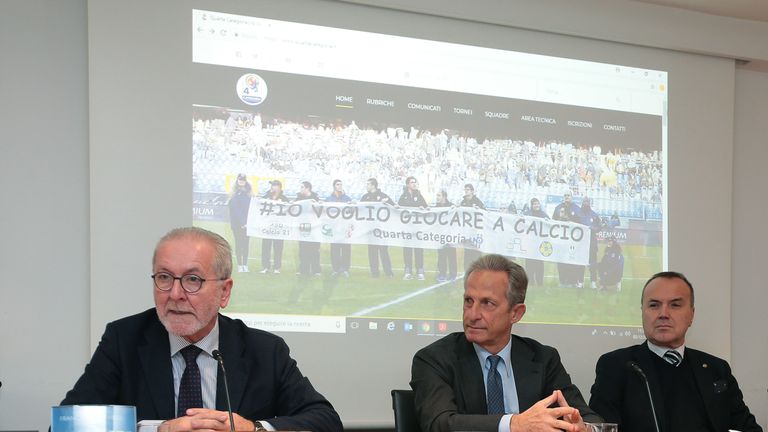 "Our responsibility is that to safeguard the passion of the supporters, honest entrepreneurs and the credibility of our leagues: what we witnessed [on Sunday], regretfully, will be the last farce."
Serie C President Francesco Ghirelli told Sky in Italy he feels embarrassed for the young Pro Piacenza players, but insisted there was nothing he or Gravina could have done.
"We are talking about a black page in football that regrettably we've been carrying around for a while," he said.
"We want to say sorry to everyone, especially to the fans. We had to stick to the rulebook [teams are allowed to play with a minimum of six players], but today the sporting fair play rules have been violated in a shameless manner, a line has been crossed.
"Football has some problems but the parents have faults of their own - why put your kids through such a disgrace? We could have saved such an embarrassment to these kids, and as a parent, I feel terribly sorry."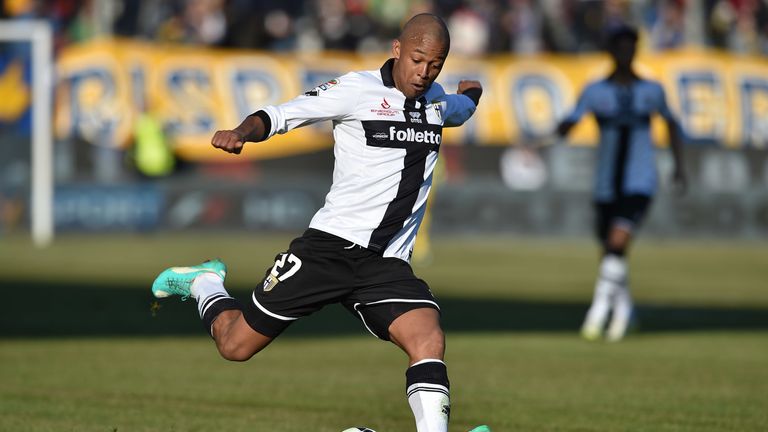 Cuneo captain Fabiano Santacroce, former Serie A player at Napoli and Parma, expressed his disgust in a social media post he uploaded on his personal Facebook profile during half time.
"And then there are Sundays where you end up like this. 13-0 up in the first half against a team that plays with six 17-year-old kids and a club director as a centre-half," he said.
"I'm lost for words, I can only feel ashamed for whoever made all of this possible. This is not the kind of football I dreamed of as a child."