Danny Rose says doing coaching badges are 'waste of time' because black players 'not given a chance'
By Lyall Thomas
Last Updated: 27/04/19 7:50am
Danny Rose insists he has no interest in doing his coaching badges when he retires because black players are "not given a chance" towards the top of the game.
The Tottenham and England defender cited the example of Sol Campbell, who has taken his first management job at League Two Macclesfield while others of his generation have taken theirs with top-level clubs and countries.
Rose recently said he "cannot wait to see the back of football" after being subjected to racist abuse playing for England in Montenegro last month, but he clarified to Sky Sports that his sentiment was about the wider issue itself.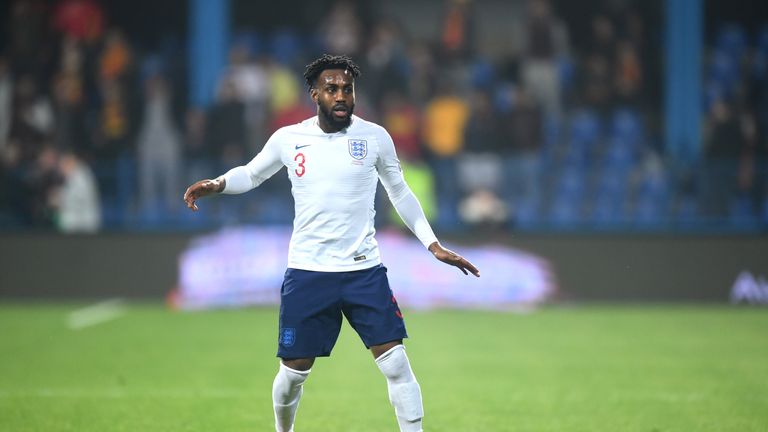 "When I said I wanted to walk away from football, people think I was just talking about the two or three incidents that have happened on the pitch," Rose said ahead of Tottenham's clash with West Ham, live on Sky Sports Premier League on Saturday.
"When I said that, I was talking about the lack of black managers in football now, or working upstairs in football clubs.
"People ask me if I want to do my coaching badges. Why? You are not given a chance, so no, I wouldn't be looking forward to doing my badges - it is a waste of time. That is what I meant by I am looking forward to calling it day when the time is right.
"Prime example; why has Sol Campbell had to go to the bottom of League Two to get his first job? No disrespect to League Two, (but) others are at the top end of the Championship, top end of the Premier League for their first jobs, even national teams.
"If somebody like Sol Campbell, with his resume, who he has played for, what he has won - possibly at the time there may have been an argument that he was England's best centre-half - if he has had to go to the bottom of League Two, which I wouldn't mind doing, and others get to be here, why would I want to do that?
"It does not appeal to me at all. So right now I have no plans and I am not wishing to do my coaching badges because of the state of the game at the minute."
Rose, who has become a leading voice on the issue of racism in football along with Manchester City's Raheem Sterling, criticised FIFA's "shocking" punishment to Montenegro over the abuse he suffered in the country earlier this year.
He also admitted "surprise" that Sterling had been speaking about him regarding the issue, "because he doesn't speak to me at England", but he praised his national team-mate for shouldering years of negative publicity before speaking out.
"Raheem has had to do this because of the negative, undeserved publicity that he's had," he said. "He shouldn't have had to do what he's done on Instagram to prove he's not how he's perceived in the media.
"It's embarrassing the negativity that was surrounding him, which wasn't true. And I'm obviously over the moon for him now he's changed that image. But he should never had to.
"He won an award last night and it's just brilliant the positive things that are said about him, because it's true. He's one of the nicest people I've come across. Even being involved with him at England, when there was negativity around him, his mood and mentality never changed."