Paul Scholes fined £8,000 for breaching FA's betting rules
Last Updated: 19/06/19 12:55pm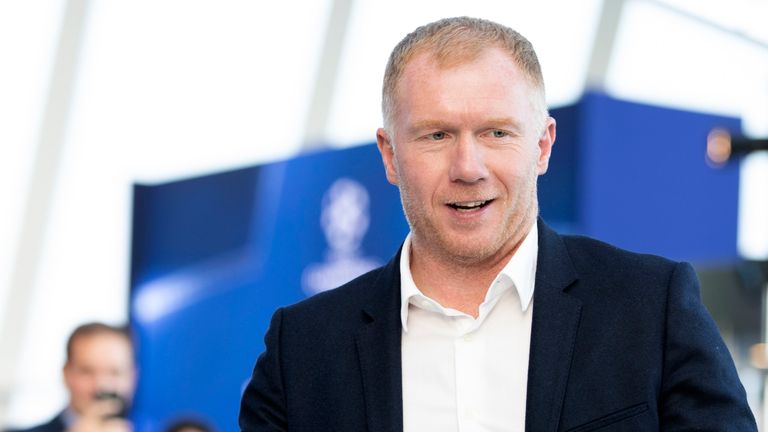 Paul Scholes has been fined £8,000 and warned about his future conduct after being found to have breached the Football Association's betting rules.
The former Manchester United midfielder was unaware of betting rules after he placed 140 bets between August 2015 and 2019, contrary to FA rule E8, a panel heard.
In written reasons published by the FA, an independent commission concluded that Scholes was enhancing his enjoyment of the game and not influencing results or matches.
The period relates to when Scholes was a part-owner of non-League side Salford City but before his appointment as Oldham manager in February 2019.
A statement from Scholes read: "I accept last week's ruling. I would like to apologise and I understand and fully accept the fine imposed by the FA.
"It was a genuine mistake and was not done with any deliberate intention to flout the rules.
"I wrongly believed that as long as there was no personal connection between me and any of the matches that I bet upon then there would be no issue.
"However I understand now that this is not the case and I should have taken steps to verify this at the time."
The commission heard how eight bets involved Manchester United and that Scholes remained acquainted with Ryan Giggs and Nicky Butt, who were working at United at the time.
One bet was on Valencia beating Barcelona at a time when Scholes' Salford associates and friends Gary and Phil Neville were working there.
In January 2019 he also placed two bets on matches involving Oldham, a month before he was appointed manager at Boundary Park.
However it was decided that there was no evidence that Scholes 'had any "connection" to the clubs in question in order to aggravate his position here.'
Eight bets involved FA Cup matches but after Salford had been knocked out. His total stakes over the period of August 2015 to January 2019 amounted to £26,159 with a net profit of £5,831.
Scholes' defence lawyer urged the commission to place his activity at the lower end of the scale of seriousness for this type of breach because it did not involve betting on his own club or with the benefit of any special knowledge.
The commission did however consider that as an experienced former professional player and then director of a football club, Scholes ought to have acquainted himself with the rules and then adhered to them.