Barcelona's players have accepted a 70 per cent pay cut and pledged donations to help the club's non-sport staff continue to receive their full wages.
Lionel Messi announced the move in an Instagram post, insisting Barcelona's players were always open to pay cuts due to the coronavirus pandemic but had to take time to iron out the details.
"The time has come to announce that, apart from the reduction of 70 per cent of our salary during the state of alarm, we are going to make contributions as well so that club employees can collect 100 per cent of their salary for the duration of this situation," Messi wrote on Instagram.
"If we did not speak until now, it was because the priority for us was to find solutions that were real to help the club."
In confirming the move from all of Barcelona's players, Messi criticised suggestions the club's stars had been slow to take this step.
"Much has been written and said about the first team of FC Barcelona in what refers to the salaries of the players during this state of alarm," Messi continued.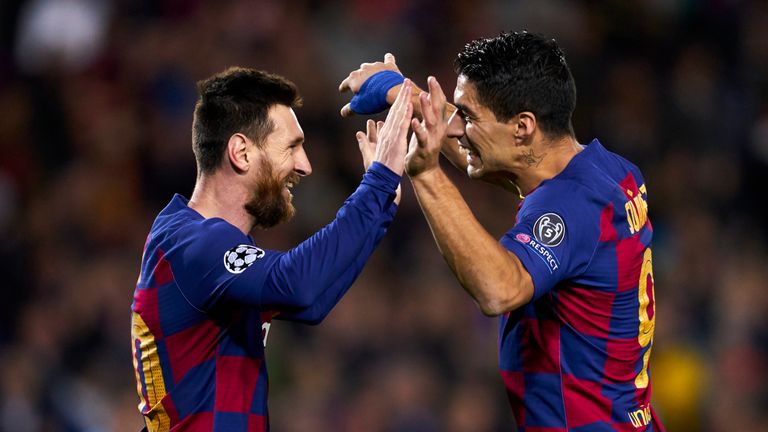 "First of all we want to clarify that our will has always been to apply a decrease in the salary we receive, because we fully understand that this is an exceptional situation and we are the first ones who have always helped the club when asked.
"Many times we have even done it on our own initiative, at other times that we thought necessary or important.
"It does not surprise us that from within the club there were those who tried to put us under the magnifying glass and tried to add pressure about something that we always knew we would do.
"In fact if the agreement has been delayed for a few days it is simply because we were looking for a formula to help the club and also its workers in these difficult times."
La Liga has been suspended since the first full week of March as a result of COVID-19.
Where does Barca wage cut leave Messi's future?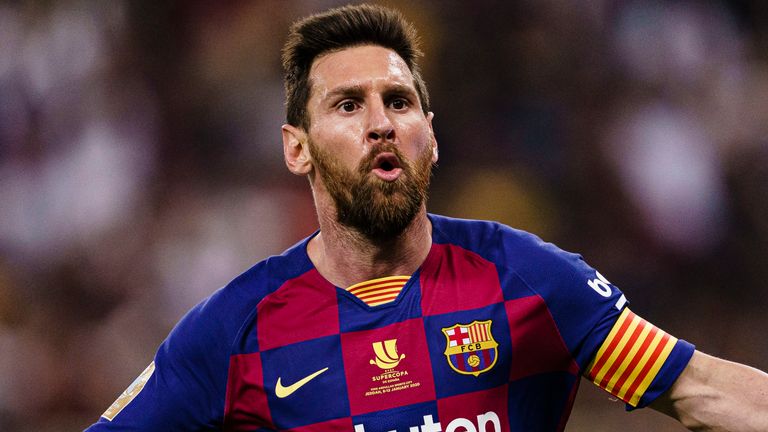 Analysis from Sky Sports' Ben Grounds:
The players have accepted a 70 per cent pay cut and pledged donations to help the club's non-sport staff continue to receive their full wages - but there is still a question mark over the future of Messi.
The Argentine, whose contract expires next summer, earns a reported £500,000-a-week. His salary amounts to over £31m, before bonuses.
Barcelona sit two points clear at the top of La Liga, but the fractious relationship between the club and its players has brought scrutiny to a clause in Messi's deal which would allow him to leave on a free transfer this summer.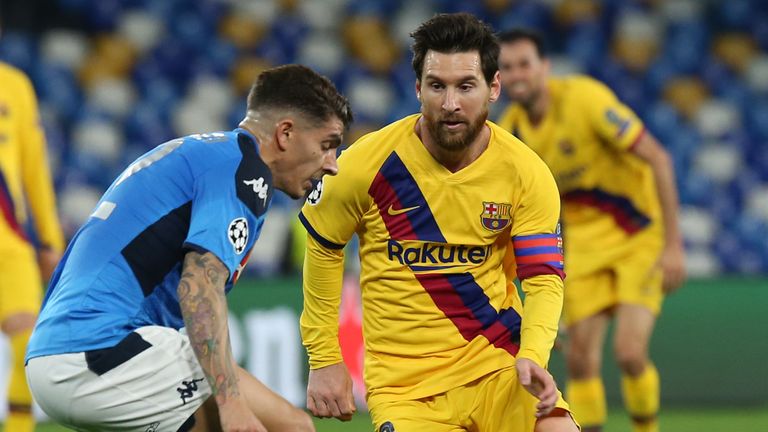 The changing room was divided over the dispute, and with the reduction in wages set to be felt across the board - even for the women's team - Messi's view on the situation may well have proved decisive.
The Catalan club's wage costs exceed any other team in sport, while matchday income of around £5.5m per game has also stopped helping offset expenditures. Despite last season's revenue being recorded at £726m, megastores and the club museum have also been closed.
Barcelona have pushed through the wage cut under "ERTE", the temporary employment regulation that has been set up. Messi, who has a clause in his contract which allows him to leave on a free, took to social media to signal a united front - but the true cost of the wage cut may only be felt further down the line.