Confusion over a Brighton goal that was ultimately disallowed at West Brom was slammed as a "shameful, disgraceful piece of nonsense" by Jeff Stelling.
The Soccer Saturday host was in disbelief as Paul Merson described events at The Hawthorns, in which it appeared referee Lee Mason did not know whether or not he had blown his whistle for a free-kick to be taken.
Brighton's players believed he had and Lewis Dunk curled the ball into the net as West Brom 'keeper Sam Johnstone was still lining-up his wall of defenders, but Mason initially ruled the goal out having blown his whistle a second time.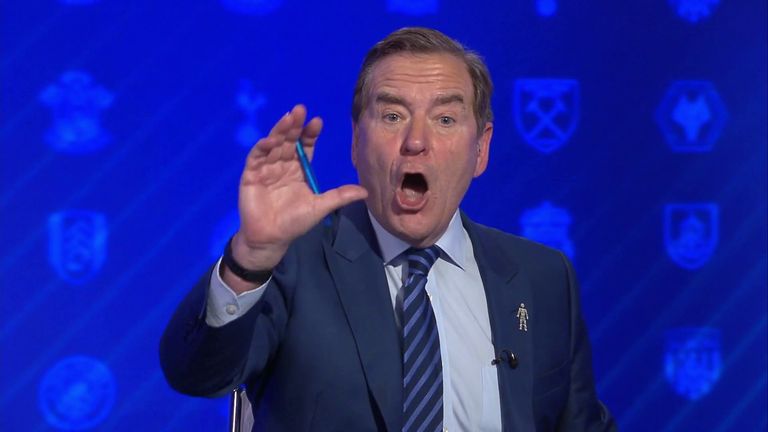 After Brighton players protested, Mason then gave the goal to rapturous celebration from Brighton's players, before consulting with his assistants and going to VAR to check the replays.
VAR then signified no goal and Mason instructed the free-kick to be taken again, which came to nothing, but not before the referee also had a look at the incident again on the touchline screen.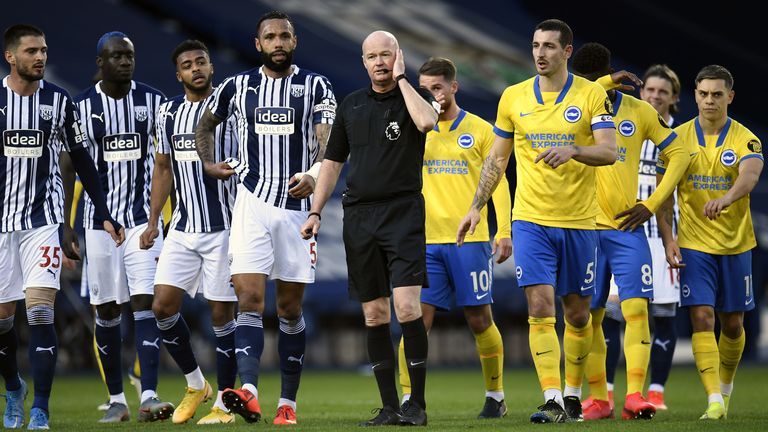 "This is a shambles. Lee Mason, what have you done?" Stelling questioned, as the Soccer Saturday team watched on.
"VAR has given no goal and now he is going to look at the screen. This is a total, utter, shameful, disgraceful, piece of nonsense!
"This is the dream team of Lee Mason and Simon Hooper, who is the VAR at the moment. You could not make this up."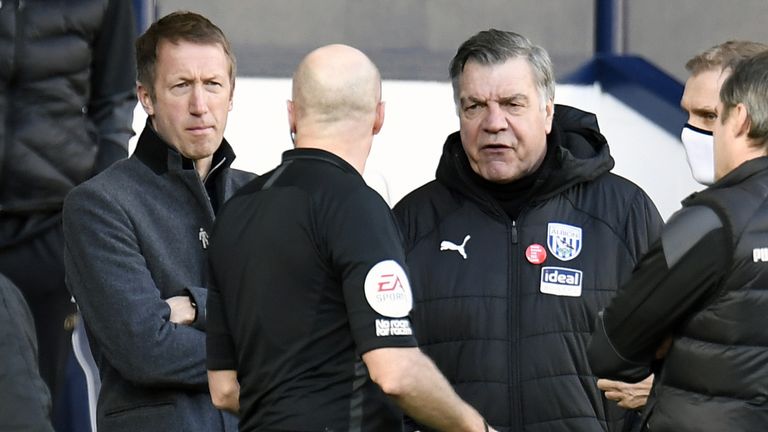 Merson added: "I've never seen anything like this. He's completely out of control."
Professional Game Match Officials Limited (PGMOL) issued the following description of events during the second half: "The referee blows the whistle, sees the keeper isn't ready, blows it again... and because the ball hadn't crossed the line, VAR can intervene. He tells the ref that it hadn't gone in, and so they restarted with the free-kick."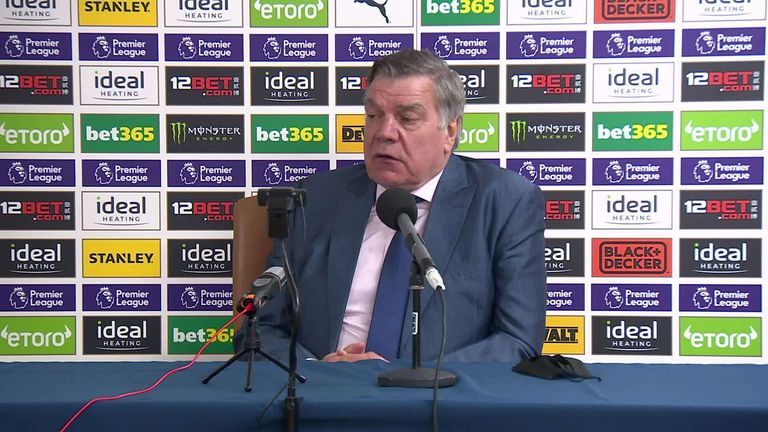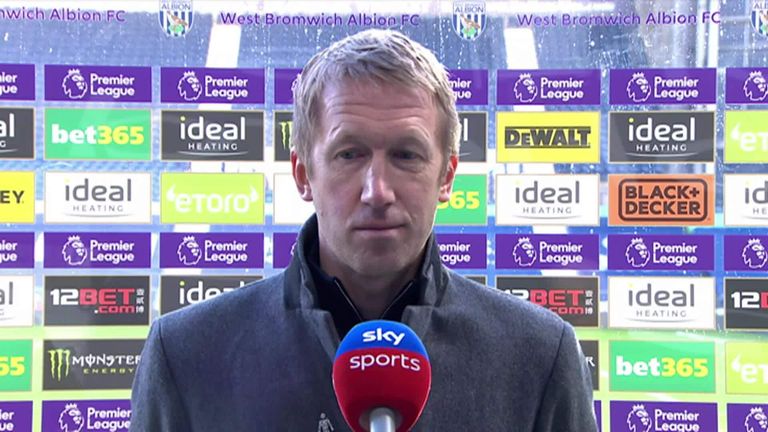 'Embarrassing, horrendous decision' says Dunk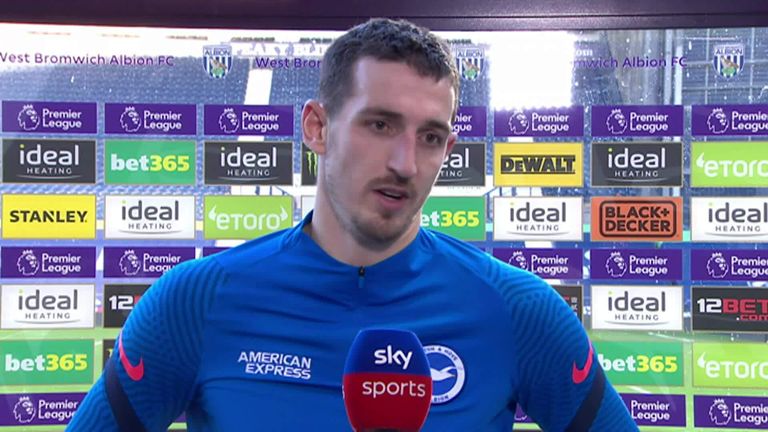 Seagulls defender Dunk, who struck the initial free-kick, was still furious after the game. "It's embarrassing, it's a horrendous decision," he told Sky Sports. "I said to the ref can I take it, he blew his whistle, and I took it.
"Just because there was so much pressure from the bench. Why doesn't he come and speak to the press like me? Never, they hide behind their bubble.
"I don't think he knew what he was doing. He gave the goal, why did he give it? I don't know why VAR was getting involved, he said 'goal'... you can look on the video if you want. Had he lost control of the game? Yeah, he did. Fact."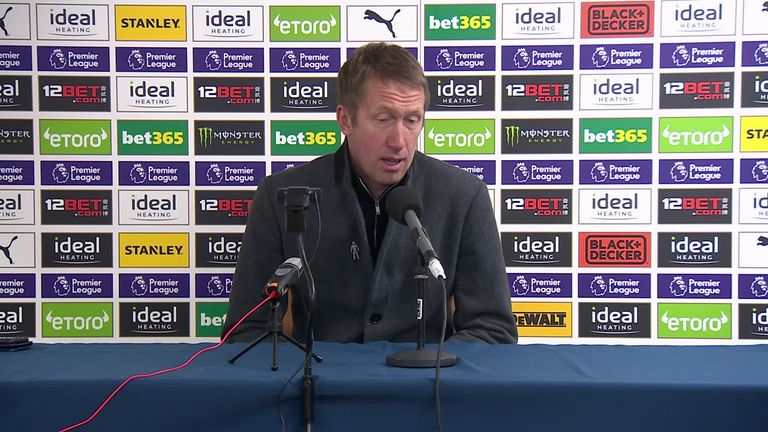 Bartley: I thought ref Mason dealt with it really well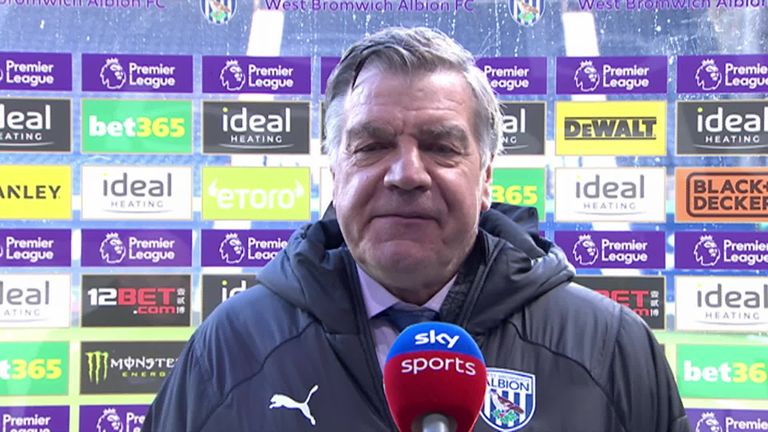 West Brom secured victory via Kyle Bartley's early goal, while dominant Brighton had hit the bar from a Pascal Gross penalty and the post through Danny Welbeck late on.
West Brom defender Bartley told Sky Sports: "The ref blew his whistle, he said, to speak to someone in the wall, there was a bit of pushing.
"There was a bit of confusion but Lee Mason dealt with it really well and came to the right conclusion. It was a bit confusing, I don't think it would have been right for them to score like that."
Dermot: Mason lost focus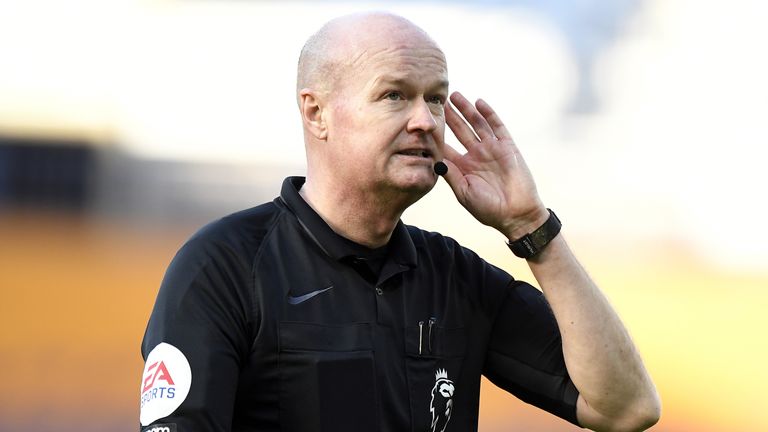 Dermot Gallagher on Sky Sports News:
"I've been in situations in games where I've lost focus for a little while. I think that's the key thing: Lee has lost focus here.
"He's tried to regain it, he's realised, but he's lost a little bit of concentration, and he's not quite in that zone for making accurate decisions.
"He should never have had the free-kick taken in the first place, but having done that, he's then got to follow the process through. He's quickly realised, and quite rightly blown a second time to stop that, to control it, but the ball has entered the net.
"It's at that point the VAR has told him that the ball has not entered the net before the whistle, so therefore the goal doesn't stand.
"The fact he's gone across to the bench has given him that thinking time, created that time for him to get his thoughts and himself together, so that when he goes back, he's in a better frame of mind to restart that situation."