Arsenal manager Joe Montemurro believes the inclusion of a women's competition in the European Super League proposals was a "bolt-on" to the men's project.
Six Premier League clubs collectively announced on Sunday night they had signed an agreement to form a new competition along with six leading sides from Italy and Spain.
However, the response from supporters and the wider footballing world was almost completely negative to the extent that all the English clubs withdrew from the process, with many owners subsequently issuing apologies.
The Super League said it was also planning to launch a corresponding women's league, which it claimed would help "advance and develop the women's game".
Montemurro said: "I think the reality is that the information regarding the format of the women's tournament or competition was very sketchy.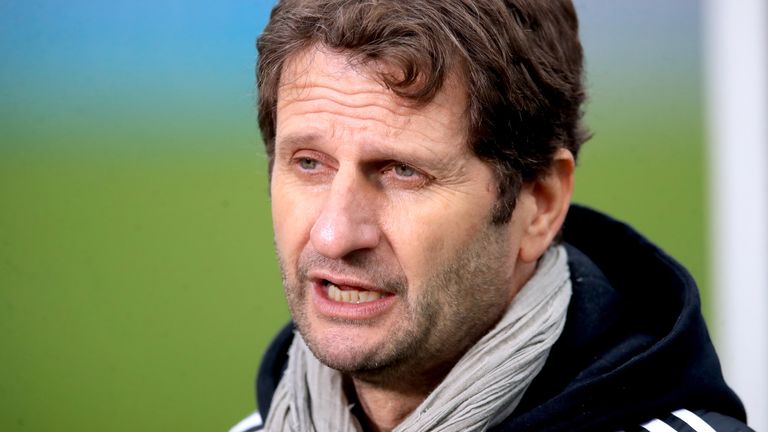 "So going back I do think that it was something that was added on as an extra scenario just to sort of put it in there as part of the full package.
"Speaking from the women's game perspective, it was sketchy so there was no real understanding of how or what was going to be a part of it.
"It was like it (the women's competition) was just an add-on and a bolt-on in regards to just embracing or encompassing the women's game as part of it, so it didn't really have any effect.
"As much as it's been a negative betrayal of the game I think it's an opportunity for us to look at these things and think, 'where can we do things better?' and, 'where don't we need new things happening in the game?', so I do think we can learn from this."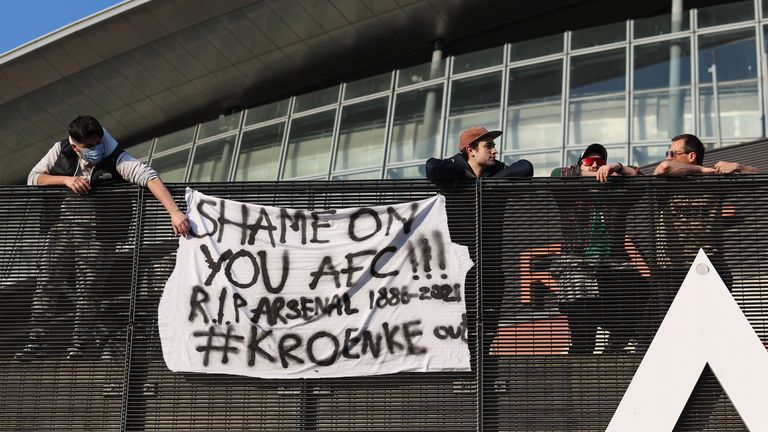 The current Women's Champions League, for which three English teams currently qualify, is due to be expanded for the 2021-22 season, with a 16-team group stage including centralised marketing and TV coverage.
When asked if he was surprised that a clear format for the women's competition was not included in the proposals, the Arsenal boss said: "Yes.
"Maybe they were more clever than us knowing that three of the biggest brands in women's football in Europe, Paris St Germain, Lyon and Bayern (Munich) weren't involved so they were playing the political balance from that perspective.
"But I think that for me more confirms that it wasn't thought out very well… in the manner that it needed to be.
"I think a lot of it was very, very sketchy, a lot of it had motives that only the clubs that were involved will know from their perspective but, as I said from my perspective, I think it's come and gone."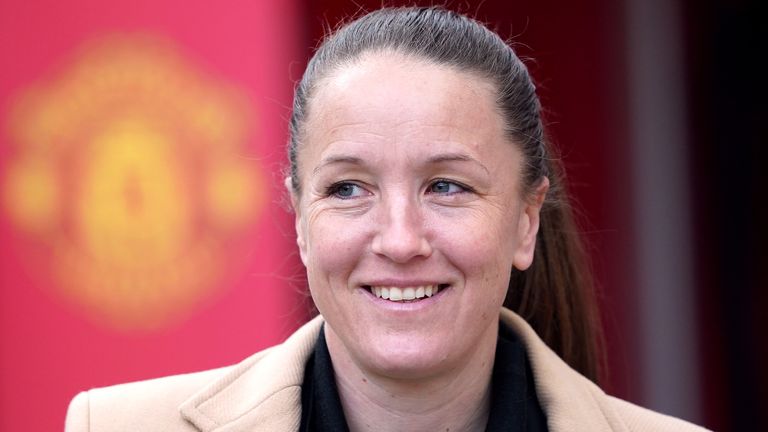 Stoney: Right decision on ESL has been made
Casey Stoney says she was not consulted about any plans for Manchester United's women's side to join a new European Super League and believes the power of football supporters has shone through this week with the club now having ditched the breakaway proposals.
"It was a surprise, I hadn't been involved in those discussions. The right decision has been made now and we are fully focused on just moving forward," she said.
"My job as a head coach is to focus on performances on a Sunday, the strategic approach I leave to other people.
"Fans up and down the country showed how important the history of football is, how important the pyramid is and how important the integrity of the competition is."
Stoney's Manchester United side play Tottenham on Sunday and must rely on results elsewhere if they are to qualify for next season's Champions League with three WSL games to go.
Alessia Russo and Leah Galton will be available for the game against Spurs, while Hayley Ladd is set to miss the rest of the season with a hamstring injury.