FIFA grants licence to third goal-line technology system
FIFA has officially licenced a third company to provide goal-line technology systems.
Last Updated: 05/03/13 2:57pm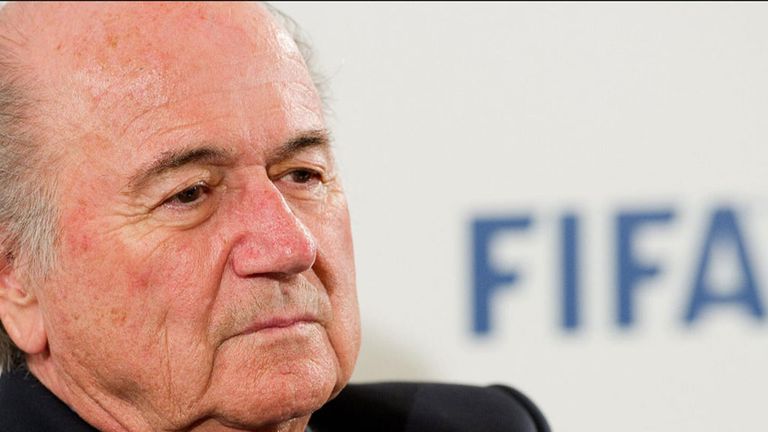 German company CAIROS has had its system approved by world football's governing body and will be able to tender for its use in next year's World Cup finals and the Premier League.
The other two systems already licenced are those produced by Hawk-Eye, the British firm now owned by Sony, and the German-Danish system GoalRef.
CAIROS were one of the first companies to come up with a goal-line technology (GLT) system that used a microchip in the ball, a collaboration with sportswear manufacturer adidas that was trialled without success in 2005.
Adidas are not involved with the latest product, which is similar to GoalRef's in its use of magnetic fields where sensors in the goal are activated when the ball crosses the line.
"CAIROS has met all of the requirements set out by FIFA for its goal-line technology... which passed all of the test criteria," read a statement from the company.
"It was subsequently granted an official licence by FIFA for goal-line technology."
Only last week FIFA confirmed it will use goal-line technology at the 2014 World Cup in Brazil, and is now seeking tenders from companies wishing to cover the Confederations Cup in June, as well as next year's global showpiece.
FIFA had originally been opposed to the use of goal-line technology but president Sepp Blatter changed his mind after England midfielder Frank Lampard had a clear goal disallowed against Germany at the 2010 World Cup in South Africa.
The Premier League also has plans to introduce goal-line technology by the start of the new season.
All systems must be capable of sending a signal that a goal has been scored to the referee's wristwatch within one second.