Fiorentina interested in signing Feyenoord midfielder Jordy Clasie
Fiorentina have bid for Jordy Clasie, but there is also interest from England and Russia in the Feyenoord midfielder.
By Gerrit van Leeuwen & Simone Bargellini
Last Updated: 23/03/13 4:06pm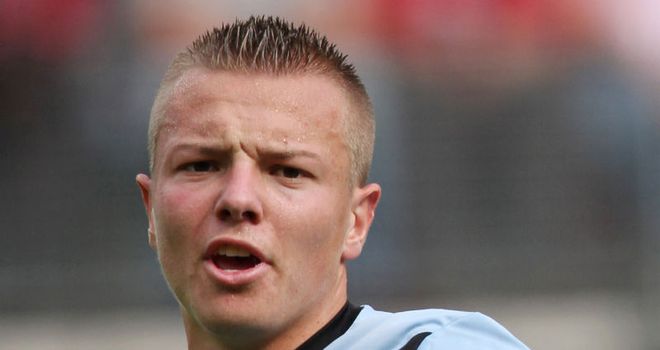 Reports in the Dutch media say Italian side Fiorentina have offered €5.5million (£4.7m) for Clasie, who still has a further two seasons to run on his contract at De Kuip.
Clasie is aware of the interest from Fiorentina, but the 21-year-old appears to be in no rush to make a decision regarding his future.
"I have heard about that," Clasie told Algemeen Dagblad. "Apart from that, I don't know much more than you.
"Regarding a possible departure there are many factors that play a role. What do they want with you? Is the moment right? What am I capable of in my career?
"I don't want to think about all that right now. I am a Feyenoord player and feel very good."
Liverpool and Tottenham Hotspur are among the clubs to have been linked with Clasie in the past and the Netherlands international's agent Wessel Weezenberg is planning talks once next week's World Cup qualifier with Romania is out of the way.
Weezenberg told Radio Blu: "Fiorentina like the player and they have informed Feyenoord about it. We'll talk with Jordy about Fiorentina when he comes back from the national team matches.
"Fiorentina are a great club which plays one of the best types of football from a technical point of view. The presence of a fantastic player such as David Pizarro could help Clasie to grow and learn a lot, but we also have to consider that Pizarro would be the first choice of the coach.
"Fiorentina could be an important opportunity for Clasie, but there are clubs interested in him in England and in Russia too."