Stuttgart captain Serdar Tasci wants to stay at the Bundesliga club
Stuttgart captain Serdar Tasci has insisted that he wants to stay at the German club after speculation over his future.
By Thomas Zocher
Last Updated: 22/05/13 5:16pm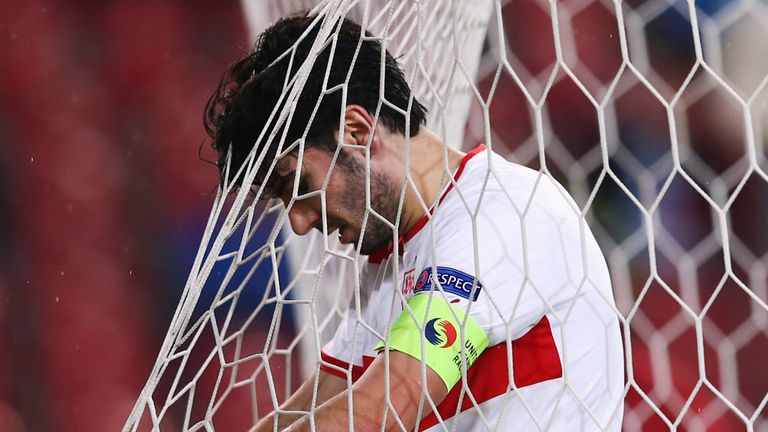 The 26-year-old defender progressed through the ranks at Stuttgart and has gone on to represent Germany at the highest level following his Bundesliga performances.
Tasci has been linked with a move to numerous European clubs in the last year, but he says that he is happy where he is.
"I would like to prolong my contract. I could even imagine a future retirement from the game as a player of Stuttgart," he told German newspaper Stuttgarter Zeitung.
"I have been with the club for so long now.
"My family are living in this region and they also enjoy everything here."