Lou Macari calls on Manchester United striker Wayne Rooney to end speculation over his future
Lou Macari has urged Wayne Rooney to publicly state whether he wants to leave Manchester United.
Last Updated: 06/08/13 10:34pm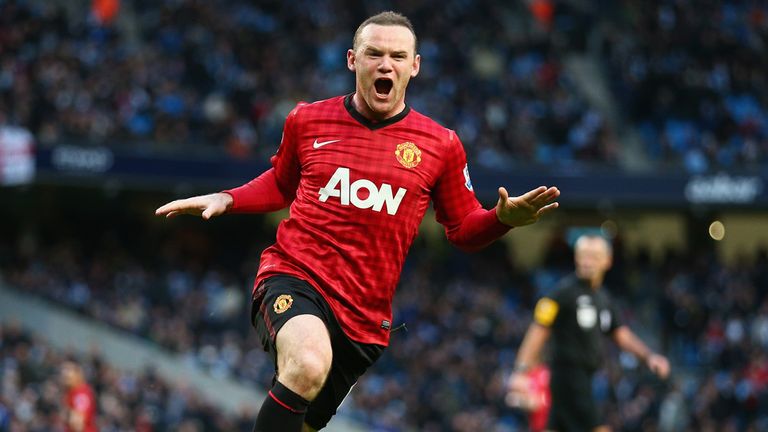 Rooney - who has been the subject of two unsuccessful bids from Chelsea - briefly visited United's Carrington training ground on Tuesday, having not travelled to Sweden for their friendly against AIK Fotboll due to a shoulder injury.
The former Everton star has two years left on his current deal at United and is reportedly ready to force a transfer through by handing in a written request.
United legend Macari told Sky Sports News: "Wayne's situation, whether he's going to be at Manchester United or somewhere else come the start of the season, is becoming more and more difficult for him.
"Manchester United fans are patient. They want the best players there and there's no doubt that Wayne, over the time he's been at the club, has been one of the greatest because his goal-scoring record tells you that.
"And one of the greatest should be remembered as a great Manchester United player, but as time goes on people are losing patience.
"For somebody who should go down in history as being one of our best players ever, I'm not really too sure of the public opinion at this moment in time among the United supporters.
"I don't know what difference that makes, actually putting in a transfer request. Everyone at this moment in time is guessing whether he wants to go or not and I think it's quite simple.
"If you want to go, come out and say 'I want to leave Manchester United', and if you want to stay come out and say 'I want to stay'.
"But we hear nothing, not just from Wayne but from all the players nowadays."
Ray Wilkins believes Wayne Rooney will have a better chance of winning trophies if he stays with Manchester United rather than joining Chelsea, and has urged the England striker to embrace the "healthy" competition for places at Old Trafford.
Wilkins, who played for both clubs and has also coached at Chelsea, told talkSPORT: "It shouldn't end this way, it's getting horrible.
"Once you leave Manchester United there's only one way you're going.
"Man United are in the top three biggest clubs on the planet, therefore they will always buy and buy and buy because they always want to be successful.
"If you want to win things then there's no better club to be at than Manchester United.
"So what if you've got a bit of competition with Robin van Persie? It's healthy.
"He should stand up to the plate and show these people what he's made of.
He's got so much wonderful football left in him."
United said yesterday their position remained that Rooney was not for sale.
Wilkins feels that should that stance change, the Red Devils would be "crazy" to let the player switch to another English club - although he admits he would personally love to see Rooney sign for Chelsea.
The 56-year-old said: "If I was David Moyes there's no way I would sell him to anyone in England. I'm sorry - he'd have to go abroad.
"I would love him to join Chelsea, though. I would love nothing more than to see Wayne Rooney wearing that blue shirt.
"I just think he's ready for his second coming. He's 27 years old and if for some strange outcome he stays in England, then Wayne is ready to start again.
"Man United would be crazy to do that though, they shouldn't sell him to one of their closest rivals."
Rooney was at the Barclays Premier League champions' Carrington training ground in Manchester on Tuesday morning.