Swansea defender Angel Rangel pleased to have a break
Swansea City defender Angel Rangel admits he is pleased to have a rest after a frantic start to the new season.
Last Updated: 07/09/13 7:20pm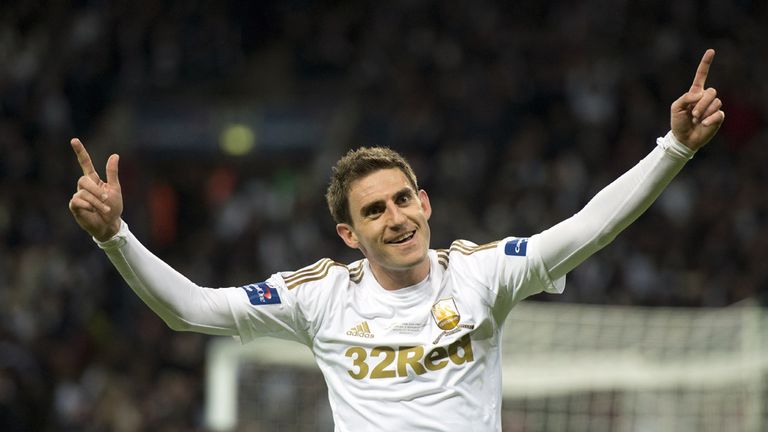 With Swansea involved in the Europa League, the Welsh outfit have already played seven games.
Swansea have given those players not on international duty a few days break and Angel is pleased.
"I think it has come at the right time, and it is a welcome break," Rangel told the Swansea Evening Post.
"We had a difficult August with so many games to play, especially the ones that we knew we needed to win to advance in the Europa League.
"We managed to get through that, but we also had a difficult start in the Premier League. But after the win over West Brom it's nice to have that break so we're ready for the challenges ahead.
"That game (West Brom) was a cup final for us, because it's not nice when you see yourself at the bottom of the table on zero points.
"The points were also not only vital to us, but for the fans as well.
"Even though it is early in the season, the win gives us confidence going into the next game against Liverpool."