Sir Alex Ferguson insists Wayne Rooney did ask to leave Manchester United
Sir Alex Ferguson says he never fell out with Wayne Rooney after repeating his claim that the striker asked to leave.
Last Updated: 03/10/13 2:11pm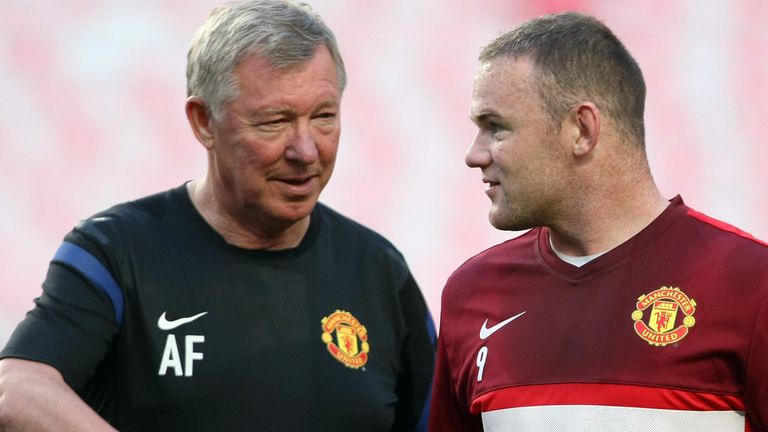 Rooney, whose future was the subject of intense speculation over the summer, has always denied formally handing in a transfer request at Old Trafford.
Chelsea pursued Rooney during the summer transfer window and saw two bids rejected for the England international, with United insisting the player was not for sale.
Ferguson in a wide-ranging interview with US TV network PBS claims that Rooney asked to leave United the day after the Red Devils claimed the 2012/13 Premier League title, and he believes United's refusal to sell him has helped recapture his best form.
"He asked away," said Ferguson. "He came in the day after we had won the title. Nothing happened that I would get upset about.
"Wayne is unfortunate in the sense that he is England's big white hope. So therefore, the media is always centred around Wayne.
"And he has people who advise him. And I think that's where all that's coming from.
"I never fell out with him at any time, you know. Sometimes I would discipline him, but sometimes they all need discipline."
Ferguson added: "When the club refused to sell him to Chelsea, he realised his only job was Manchester United. It's brought back his focus.
"It's brought back his work ethic and his purpose, and, you know, he's playing well again.
"So maybe that was a good turning point for the boy. Did it end badly? No, I don't think so.
"I think if Wayne walked in here today, he would shake my hand."