Manchester United youngster odds-on to represent Albania and 16/1 to play for England
England considered unlikely to secure services of Adnan Januzaj with Albania rated most likely option.
Last Updated: 08/10/13 4:30am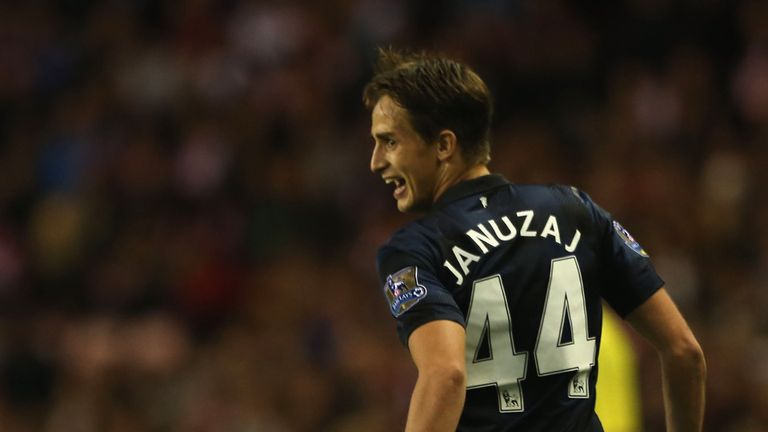 The online bookmaker priced up the 18-year-old's international future amid questions over who he will choose to represent, making Albania the odds-on favourites followed by Belgium (11/8), Turkey (8/1) and Serbia (10/1).
England are considered the 16/1 outsiders due to the understanding that he would have to wait five years under FIFA statutes, which states any player must live "continuously for at least five years after reaching the age of 18 on the territory of the relevant Association".
The youngster is eligible for several nations and has reportedly turned down multiple call-ups from his country of birth Belgium, whilst having Albanian-Kosovan parents and numerous other nationalities in his heritage.
The odds are in contrast to the hopes of skysports.com readers, with 45 per cent voting in favour of seeing the midfielder representing England, while 40 per cent would like to see him play for Belgium.
In a poll on skysports.com, a meagre eight per cent say they would like to see him choose Albania, which is reportedly his favoured choice due to his father's influence.
Sky Bet Football Trader Chris Spicer said: "Regardless of whether he would be interested in playing for England, we're sceptical of the chances of Januzaj opting to wait five years before beginning his full international career.
"Having shown such immense potential it is understandable that he's going to be in high demand by both clubs and countries, but we basically see it as a straight battle between Albania and Belgium."