World Cup: FIFA boss Sepp Blatter hints at Qatar 2022 World Cup move to winter
Sepp Blatter has given the biggest indication yet that the 2022 World Cup in Qatar will be moved from summer to winter.
Last Updated: 30/01/14 11:51am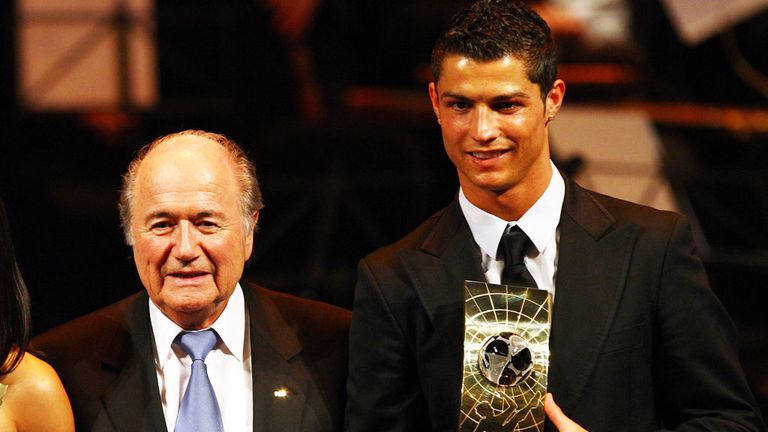 FIFA secretary general Jerome Valcke sparked a storm last week after telling a French radio station the tournament would likely be held in November, December or January of 2022, rather than June and July, due to the intense heat in the country.
Football's governing body immediately distanced itself from Valcke's comments claiming "no decision on any dates had been taken" and that the Frenchman was "merely stating a personal view".
FIFA president Blatter reiterated that any official decision would be left until the end of 2014 but told Sky Sports News: "In 2015 we will make a decision whether yes or no we play in summer or winter but the tendency is definitely it is too hot in summer so let's find a solution to play in winter."
The Swiss was speaking in Zurich after seeing Real Madrid forward Cristiano Ronaldo pick up his second Ballon d'Or for 2013 world footballer of the year.
He and the Portuguese star had fallen out after Blatter told the Oxford Union in October that he preferred Barcelona's Lionel Messi to Ronaldo and, when asked to compare the two, suggested the Real player "spends more time at the hairdresser".
Messi finished behind Ronaldo in the Ballon d'Or voting and the former Manchester United forward said the row had been cleared up ahead of the awards ceremony.
Ronaldo said: "This topic is no longer an issue, we talked over the telephone, everything was cleared so this no longer an issue neither for us nor for football. I am here for the FIFA Ballon d'Or."