London Bees prepare to announce new manager and record sponsorship deal
Tony Kleanthous says London Bees will do things a little bit differently as the club prepares to announce first manager.
By Dev Trehan
Last Updated: 20/01/14 2:47pm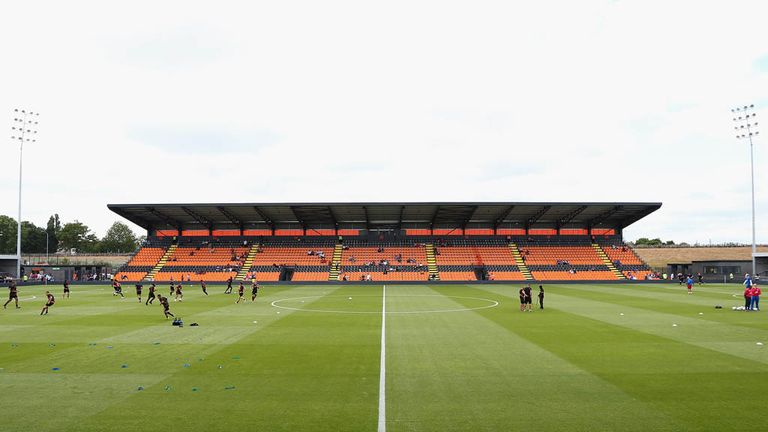 In addition to launching the club, Kleanthous has also promised to announce the biggest sponsorship deal in the history of women's football at a press conference on Monday.
And speaking ahead of the double announcement, Kleanthous insists the Bees will innovate as they try and build a team that Londoners can be proud of.
"In the next few days we'll be launching the London Bees properly," Kleanthous told skysports.com. "It will be a brand new ladies Super League team that's going to be different. It will be special and we're going to be doing something with a twist.
"We (Barnet) were the first professional football team that properly integrated the ladies football team as part of our football club.
"This is now a completely new franchise, a completely separate football club and a new ladies team so it will be interesting to see where it goes.
"We've got lots of ideas and are working away behind the scenes ploughing our way through them to make sure we get things right."
London Bees will play their matches at The Hive - current home of Barnet FC and home to rugby league side London Broncos for the next two years.
The stadium has previously been used as a training base by national teams including Sweden, Chile, Germany and five-time World Cup winners Brazil ahead of friendlies against England at Wembley.
And Kleanthous believes The Hive has already established itself as one of the country's premium sporting destinations.
"I genuinely feel these are exciting times ahead," he said. "The Hive is a £26million internationally recognisable training complex incorporating a stadium, sports science unit, gym, conference centre and state of the art medical facility.
"I'm very proud that Barnet Football Club are playing here in addition to London Broncos and now London Bees.
"That gives us three resident clubs that can now call this place their home and that's great."