Edgar Davids leaves Conference side Barnet after defeat at Chester
Edgar Davids has "resigned by mutual agreement" as head coach of Barnet following the 2-1 defeat at Chester City.
Last Updated: 19/01/14 10:30am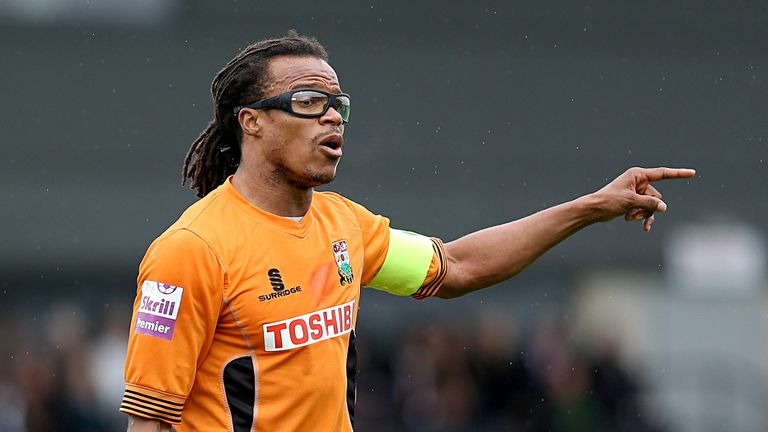 The former Milan, Juventus and Tottenham midfielder joined the Conference Premier side in October 2012.
A statement on the club website read: "Everybody associated with the club would like to thank Edgar for his contribution during his time here and for his help in putting together the current team structure.
"The club would also like to wish Edgar the very best of luck in what we have no doubt will be the continuation of an illustrious career."
Davids hinted last month that his playing career could be over after claiming he was being targeted by referees.
Davids bemoaned officiating in the fifth tier, saying it had taken the "fun" out of playing, he made his feelings known after he was sent off for the third time this season in his side's 2-1 defeat at Salisbury on December 28.
"I am a target, but it is okay. I don't think I am going to play any more because they are taking away the fun and I want the team to do well," he said at the time.
"If you look at the red cards, some are definitely red cards and some are
exaggerated.
"It is hard to complete our tasks when a lot of decisions are against you."
Davids tweeted: "I have decided that its time for me to move on and I am thankful for the time I have had. Wishing our team the best."
Barnet were relegated under Davids last season and, during the summer, the Dutchman announced he would wear the number one jersey this term, despite the shirt usually being reserved for goalkeepers.
Davids won more than 15 major trophies as a player after making his debut with Ajax in 1991.
Capped 74 times by Holland, Davids secured the Champions League with Ajax in 1994-95 - as well as three Dutch league titles - before winning three Serie A league crowns with Juve.