Premier League: Liverpool boss Brendan Rodgers has derby injury concerns
Liverpool manager Brendan Rodgers fears that injuries could undermine the quality of Tuesday's Merseyside derby.
Last Updated: 28/01/14 7:12pm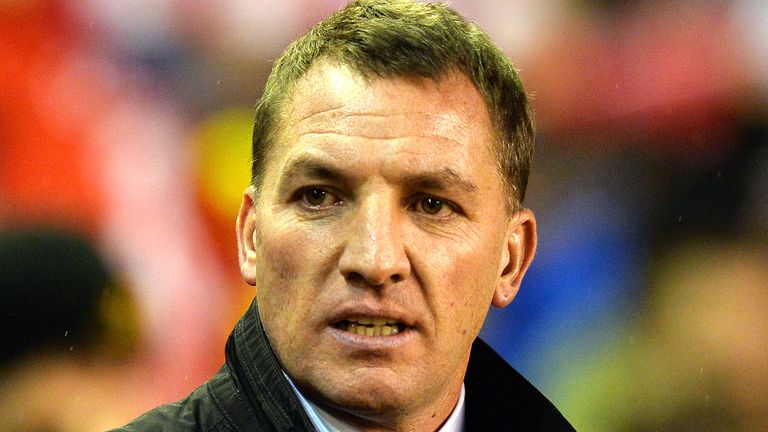 Rodgers will be without defenders Daniel Agger, Mamadou Sakho, Glen Johnson, Jose Enrique and midfielder Lucas Leiva, while Everton could have up to nine players missing at Anfield.
And the Reds boss admits this could mean the Premier League match fails to live up to the standard set by the 3-3 draw between the sides at Goodison Park earlier this season.
"There are still going to be quality players and the football ideas of both teams will come out, but it is unfortunate a number of players are out of the game - and a lot of them starting players - it would've made it a different game," said Rodgers.
"It is unfortunate both teams are coming into the game with not the strongest squads because both have picked up injuries."
Rodgers is hopeful midfielder Joe Allen will recover from a hamstring problem in time to line up in Tuesday's match but is reluctant to push the player and risk further injury.
"We need to see with Joe," Rodgers said on Monday. "He was on the training field today but it is a case of assessing as to whether it will push him too much for this game because we don't want another injury in a key area.
"If we had a raft of players we could put him in and if he came out (injured) we could put someone else in
"We have to think not only for tomorrow night but for the next few weeks."
The 222nd Merseyside derby is a huge game for both teams as they continue their pursuit of a top-four finish.
A Liverpool win would see the Reds move four points ahead of their rivals, but an Everton victory would see the Blues seize the initiative in the chase for UEFA Champions League football.
"It is a very important game as a victory puts us four points clear. Our home form over the course of the season has been brilliant," said Rodgers.
"Looking at our team when we have everyone available we are a very strong outfit.
"I have great confidence in the team of players and for us the key is Champions League qualification.
"When I came in here Everton had finished above Liverpool and last season finished above us also.
"Everton's basis is a good defensive record, still stable from what they have been over a few years - we are a team who have upped the ante in terms of our offensiveness."