Premier League: Ryan Giggs backs Juan Mata to be Manchester United great
Manchester United legend Ryan Giggs has backed Juan Mata to become an all-time great for the Premier League club.
Last Updated: 05/02/14 10:33am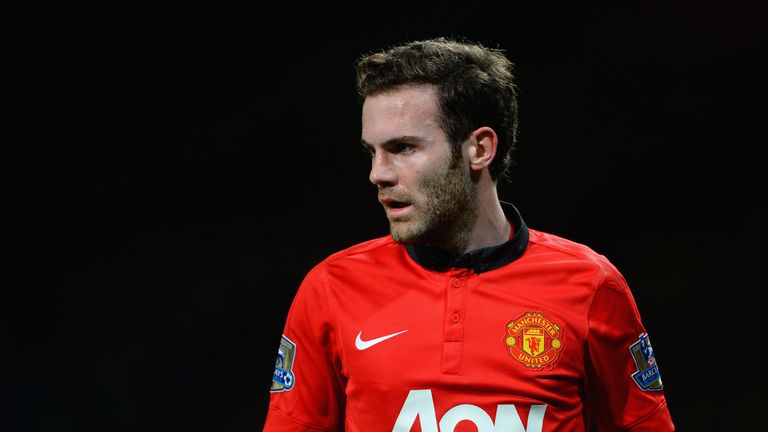 Mata's arrival at Old Trafford has offered a boost to a United side struggling for confidence and form this season, with the Spain international signing from Chelsea for a club-record £37.1m during the January transfer window.
Giggs insists Mata has what it takes to make the grade at United and when asked if he could become a United great, the Welshman told MUTV: "I think he could be.
"He's obviously got the talent. I don't want to put too much pressure on him but I don't see why not."
Saturday's 2-1 defeat at Stoke on Saturday means United remain seventh in the table, seven points adrift of a UEFA Champions League place.
But Giggs feels a major signing such as Mata can offer a massive boost to David Moyes' side, with the 25-year-old having already settled into the side.
"The players are just like the fans," added Giggs.
"When they see a quality player come through the door, it gives them that excitement and you feel it around training. It gives everybody a lift.
"We've played against him for the last three years and know the quality he has got."
Giggs also believes the player himself will benefit from the move as he looks to play on a regular basis ahead of this summer's World Cup in Brazil.
"Coming here will help him with regards to playing for Spain if he is playing week in and week out (for United)," Giggs said.
Januzaj
Adnan Januzaj may only turn 19 on Wednesday, but he has already outlined his ambition to shine with the Premier League champions.
"I am quite pleased with my year, I have done a lot of work and have been integrating into the first team," said Januzaj, who is regarded as one of the club's brightest prospects in years.
"I have played games and I think there is more to come. I hope to win trophies at this club and be the best player."
Mata's arrival means there is much more stern competition for Januzaj, but the United midfielder thinks his game will only improve now that the Spaniard is on the books at Old Trafford.
"He is a great player and I think I am going to learn a lot from him," Januzaj said.
"He is a technical player who is very clever. He scores goals and gives assists. We are very happy to have Mata at the club. I think he has settled in and he is happy and I hope he will be happy at the club."