FA Cup: Arsenal face Wigan in semi-finals, while Hull play Sheffield United
FA Cup holders Wigan will take on Arsenal in the semi-finals, while League One side Sheffield United face Hull City.
Last Updated: 10/03/14 8:41am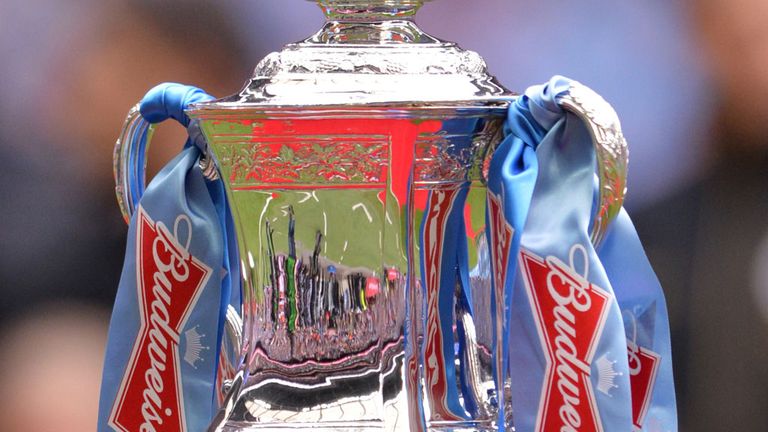 Arsenal are bidding to the win the FA Cup for the 11th time in their history, with their last victory coming in 2005 - their most recent trophy success.
They will face Sky Bet Championship side Wigan at Wembley after the Latics followed up their final victory over Manchester City last year by stunning Manuel Pellegrini's side 2-1 at the Etihad Stadium on Sunday.
Gunners manager Arsene Wenger insisted his side's desire to perform well in the competition this year is unquestionable after they defeated Everton 4-1 in the quarter-finals on Saturday.
"People have questioned our desire to do well in the FA Cup many times, but we are in the semi-final now and from our performance on Saturday, you can see we really want it," Wenger said.
"We took this competition seriously. Since the start of this competition it is true that we had a good draw in the fact that we played all the games at home, which is the first time [that this has happened] since I played in the FA Cup.
"But, on the other hand, we played difficult opponents - Tottenham, Liverpool, Everton and that shows you that we have taken this competition seriously."
Sheffield United, who beat Charlton 2-0 in their quarter-final at Bramall Lane on Sunday, last played at the semi-final stage of the competition in 2003 when they lost 1-0 to Arsenal at Old Trafford.
Hull, 3-0 victors over Premier League rivals Sunderland, have not played in an FA Cup semi-final since 1930.
Tigers manager Steve Bruce will be taking nothing for granted in the Yorkshire derby against the Blades at Wembley.
"It's a great draw," he said. "Sheffield United have had a wonderful run and they've beaten every team in front of them so it's never going to be easy but you've got to be honest and I'm sure Sheffield United were the same as us - you just want to avoid the big boys.
"When you get to quarter-finals and semi-finals, we haven't been there since 1930. That's a bit of the magic of the Cup.
"The magic of the FA Cup for me will never disappear.
"The magic of it when you get to the big quarter-finals, semi-finals, finals -whether you're a player, manager, coach or supporter you enjoy the occasion."
The matches will be played at Wembley on the weekend of April 12-13.