Transfer news: Julio Cesar interested in returning to Europe with Benfica
Julio Cesar has admitted he would be keen to reach an agreement with Benfica for next season.
By Paulo Freitas
Last Updated: 31/03/14 9:27pm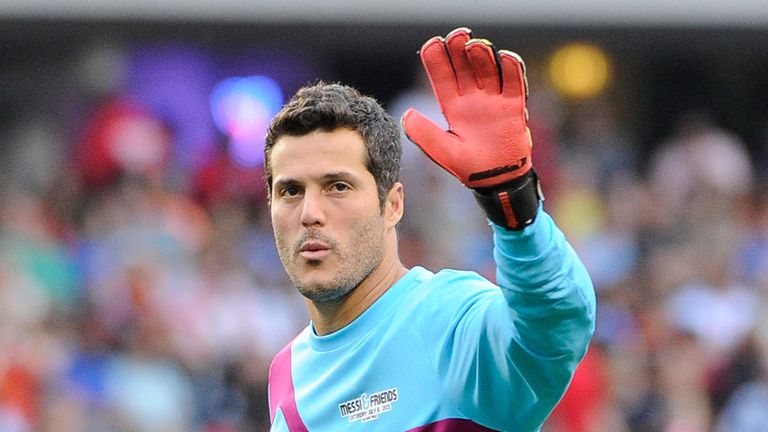 Brazil goalkeeper Cesar linked up with Toronto FC on loan from Queens Park Rangers in February to put an end to a frustrating few months.
He had been expected to leave after QPR's relegation from the Premier League but nothing materialised and he had play a back-up role at Loftus Road until a deal was finally struck last month for him to head to Major League Soccer and get some regular football with Toronto ahead of the World Cup.
Cesar remains interested in playing in Europe and has declared that he would be keen to make the move to Benfica.
"Benfica are a great club and it would be wonderful to play for a team with so much history," he is quoted as telling Antena 1. "It's a shame there was no agreement.
"Let's see if next season we can talk again and reach an agreement.
"We couldn't last time because of the values, we couldn't find a common denominator."