Transfer news: Chelsea boss Jose Mourinho expects to sign Diego Costa
By Emma Webb
Last Updated: 16/06/14 10:43am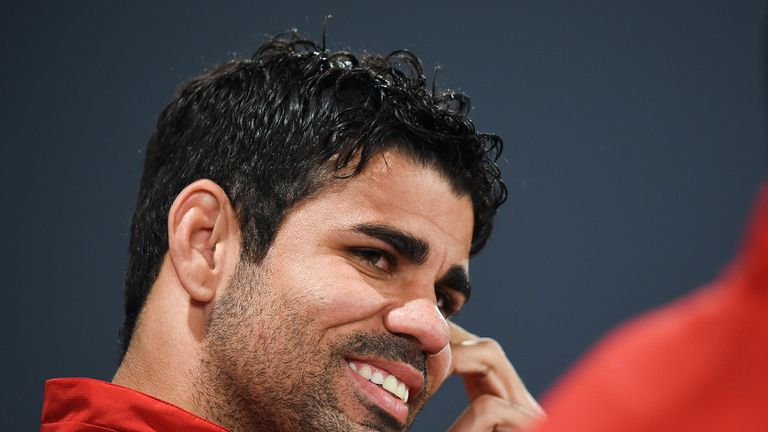 Chelsea boss Jose Mourinho is confident Diego Costa's transfer to Stamford Bridge from Atletico Madrid will be completed soon.
The striker has already had a medical with the Premier League side and is expected to join from the Spanish champions for a fee of around £30million.
Spain striker Costa, who is currently representing his adopted nation in his homeland of Brazil, scored 36 goals in all competitions last season to help Atletico win La Liga and reach the UEFA Champions League final.
And Mourinho is confident Costa will be on the books of the west London club ahead of the new Premier League season.
"Costa is a player who I want to have in my team," he is quoted as saying by Spanish newspaper Marca.
"I've asked my club for him and I have total confidence that we're going to achieve it and he will end up signing for Chelsea."
Chelsea announced this week the signing of midfielder Cesc Fabregas from Barcelona and have already completed the sale of versatile defender David Luiz to Paris St-Germain.
Rumours that Ramires is being sought by Real Madrid, however, are unfounded, according to former Bernabeu boss Mourinho.
"Ramires is staying at Chelsea, he's not for sale," he said.
"I have a great relationship with important people at Real Madrid and they know that Ramires is going to stay at Chelsea."
The Portuguese coach also confirmed he is not interested in any Real Madrid players, 'full stop'.
Mourinho added: "They (Real Madrid) know that Ramires isn't going, but they also know that I'm not interested in any Real Madrid player. (Raphael) Varane and (Sami) Khedira? I repeat that I'm not interested in any Madrid player, full stop."
Belgian goalkeeper Thibaut Courtois is also due to return to Chelsea after the World Cup, having spent the last three seasons on loan at Atletico.