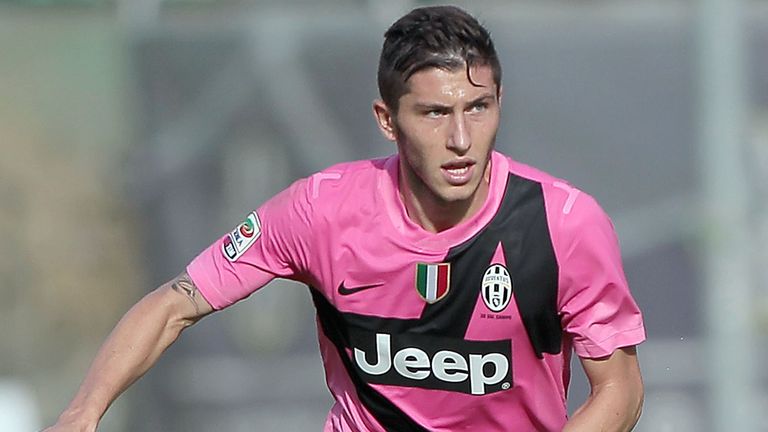 Juventus have bought the full rights of Italian midfielder Luca Marrone from Sassuolo, the Italian champions have announced.
Marrone joined Sassuolo on loan from Juve last summer, with the two clubs owning 50 per cent of his sporting rights.
The 24-year-old, who made 15 Serie A appearances for Sassuolo last season, has signed a five-year contract with the Turin giants.
As part of Marrone's permanent transfer to the Bianconeri, Juve have sold the full rights of Italian left-back Federico Peluso to Sassuolo in a 4.5million euros transfer.
Peluso made just eight league appearances for Juve in the 2013-14 campaign.
Juve, meanwhile, will not bring Italian forward Domenico Berardi back to Turin this summer despite reports suggesting otherwise, according to the player's agent.
Berardi, who is co-owned by Juve, was strongly linked with a move to the Bianconeri after an impressive debut campaign in Serie A.
The 19-year-old scored 16 league goals in 29 appearances in the 2013-14 campaign to help Sassuolo defend their top flight status and will spend a second season on loan there.
"The situation has already been decided and Domenico will have another season at Sassuolo," Berardi's agent Simone Seghedoni said to Calcissimo.com. "There is no doubt about that.
"We are happy with how the matter has concluded. All the parties involved have worked for the good of Domenico.
"Juve's interest obviously pleased him, especially the fact that (Juve coach Antonio) Conte has shown that he really rates him.
"But I think that the best solution for him was the one that has been decided in the end.
"We have always worked with great humility, I am sure that Domenico will do everything to have another great season.
"In one year we'll see what happens."