Transfer News: Frank Lampard close to making future decision after leaving Chelsea
Last Updated: 05/07/14 11:55pm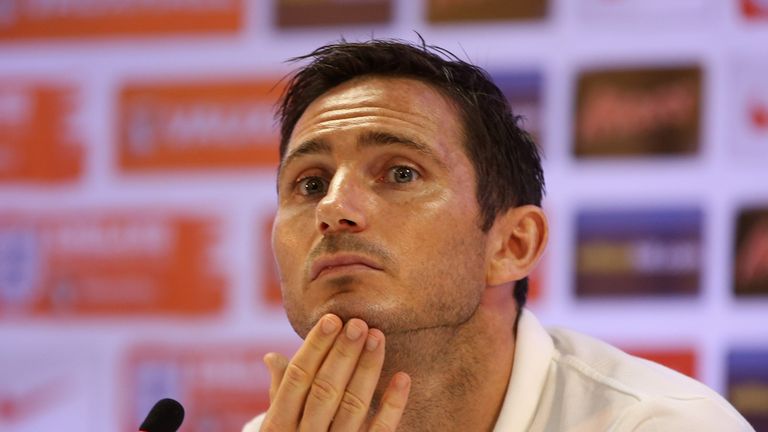 Frank Lampard has told Sky Sports News he will confirm his next footballing destination 'very shortly'.
The veteran midfielder ended his 13-year association with Chelsea last month, having scored 211 goals, making him the club's all-time record goalscorer.
He has been heavily linked with a move to the new MLS franchise New York City - who have recently signed David Villa - and Lampard said he will reveal his decision imminently.    
"At the moment I have got a few options," he told Sky Sports News. "There is no exclusive but I will be making a decision very shortly."
Lampard, 36, won his 106th international cap against Costa Rica in England's final group game at the World Cup and hinted that he is ready to call time on the national team. 
"Of course I would like to play for England again," he said. "But maybe you cannot play for ever so again I've switched off for the moment. I have not made that decision either. I'm very aware that my England career cannot go on for ever and I have enjoyed every minute so we will see. 
"It will be a difficult decision but at the end of the day I would not ever have dreamed of having such an England career so I can only be happy with whatever decision I make."
Lampard won three Premier League titles, the Champions League, the Europa League, four FA Cups and two League Cups during his time at Stamford Bridge.